Two local journalists have been killed in Haiti over the past couple of weeks as rampant gang violence has gripped the capital of Port-au-Prince and surrounding areas.
The Committee to Protect Journalists said in a statement Thursday that radio reporter Dumesky Kersaint was fatally shot in mid-April, while journalist Ricot Jean was found dead on Tuesday.
"The security crisis in the country is putting journalists at a constant risk of extreme violence. It is the authorities' responsibility to make sure reporters can do their jobs without fear of violence," said Carlos Martínez de la Serna, CPJ's program director.
HAITI GANG VIOLENCE LEAVES 187 DEAD IN 11 DAYS
The National Association of Haitian Media also condemned the killings, adding that the "climate of tolerated and fueled violence" led to Kersaint's death. He was an online journalist for Radio Tele INUREP, according to local media reports.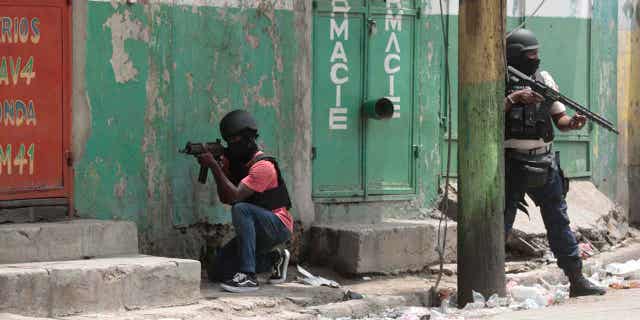 VIOLENT GANGS IN HAITI COULD POSE SIMILAR THREAT TO US AS MS-13, SEN. CASSIDY SAYS: 'MIGHT BE A RHYTHM THERE'
Meanwhile, Haitian newspaper Le Nouvelliste reported that Jean was kidnapped on Monday and his body discovered the following day. Jean worked for Radio-Tele Evolution Inter, it said.
At least nine journalists were killed in Haiti last year, the deadliest year for Haitian journalism in recent history, according to UNESCO.
CLICK HERE TO GET THE FOX NEWS APP
Overall, at least 21 journalists were killed from 2000 to 2022 in Haiti, the organization said.