Isaiah Winstead was an absolute stud for the East Carolina Pirates last year.
He caught 88 passes for 1,085 yards and six touchdowns. But the NFL Draft came and went, and his name went unannounced.
Of course, teams wind up signing undrafted free agents as soon as the draft officially concludes, so Winstead thought he'd get a deal, but one hadn't yet come.
CLICK HERE FOR MORE SPORTS COVERAGE ON FOXNEWS.COM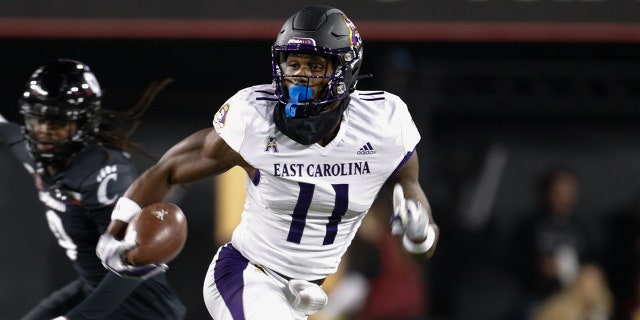 So, Winstead, seemingly dumbfounded, posted some highlights on Twitter with a positive message.
"6'4 210 moving like this. No mini camp invite or UDFA deal. Behind the scenes on what I can do. With 88 catches & 1100 yds this past season… God makes no mistakes tho thank you in advanced," he wrote on Sunday.
Winstead's highlights are certainly impressive.
His route running is crisp, his ability to avoid tackles is there and he included several insane catches with wild reactions from his teammates.
Fans were quick to tag their favorite teams in the replies, and the San Francisco 49ers must have seen the video, because they inked him to a deal.
Winstead became the last player on the Niners' 90-man roster.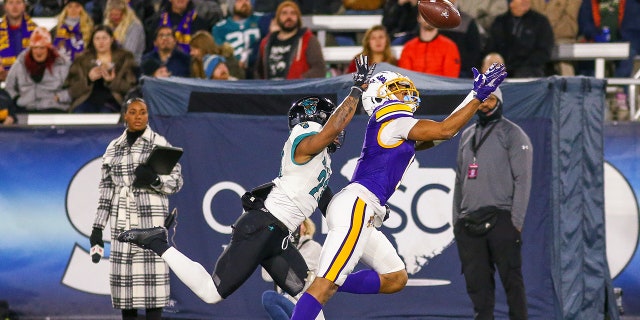 "Thank You GOD !! Only opinion that matter! Y'all won't regret it ! @49ers," he tweeted Wednesday.
CAM NEWTON SAYS HIS DREADLOCKS ARE A REASON HE IS NOT ON AN NFL ROSTER
Niners GM John Lynch said it wasn't exactly the video that convinced him to sign Winstead, saying the team's scouts had been watching him for "some time."
But it was when the video came out when Winstead started "getting a lot of calls."
Winstead also had interest from the CFL, USFL and XFL. But then at least six NFL teams called him. His reported 4.70 time in the 40 apparently scared off some GMs. But Winstead said he his 40 time was consistently near 4.5 before the draft.
"I feel like I'm fast enough to play at this level," Winstead told USA Today. "The 49ers, they're going to get a dog. I'm going to approach practice every day like I've been doing. It's not like I'm there to be somebody I'm not."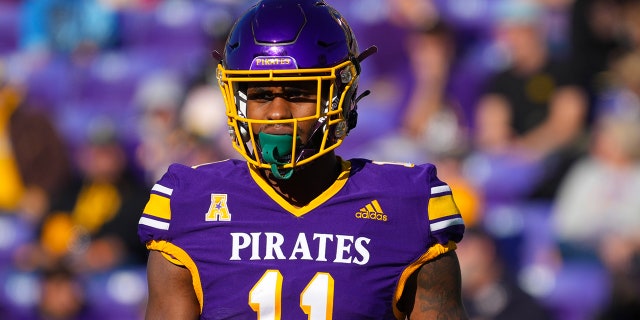 CLICK HERE TO GET THE FOX NEWS APP
Winstead played at Norfolk State and Toledo for two years each before heading to ECU last season. He was an honorable mention on the All-American Athletic Conference team. Forty-five of his 88 receptions went for at least 10 yards, and his 6.77 receptions per game were eighth most in the FBS.
He will report to Niners' rookie minicamp May 12.