Aaron Rodgers has yet to comment publicly on news of his trade to the New York Jets, but the former Green Bay Packers quarterback did like a tweet that raised some eyebrows. 
On Tuesday, it appeared Rodgers, 39, liked a tweet from former Packers quarterback Don Majkowski congratulating him on his 18-year career in Green Bay and wishing him "all the best in NY" after the Jets confirmed multiple reports that a deal between the two teams had finally been reached.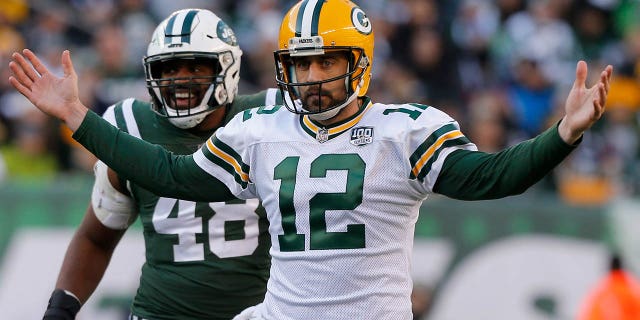 But it wasn't his reaction to Majkowski's tweet that caught the attention of NFL fans on social media. 
EX-JETS COACH REX RYAN SAYS AARON RODGERS TRADE PUTS ENTIRE NFL 'ON NOTICE'
Rodgers also liked a tweet from Barstool Sports that recycled comments from Zach Wilson, the Jets' No. 3 overall pick in the 2021 NFL Draft, made in January about the possibility of owner Woody Johnson bringing in a veteran quarterback. 
"I'm going to make that dude's life hell in practice every day," Wilson said at the time. 
CLICK HERE FOR MORE SPORTS COVERAGE ON FOXNEWS.COM
The former BYU standout struggled his rookie season and suffered an injury in the preseason that derailed his start in 2022.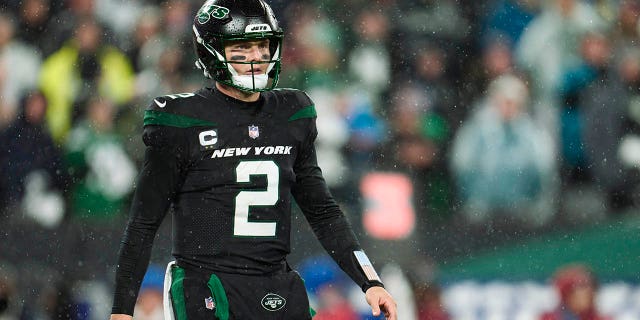 Once back in action, Wilson failed to show improvement and was benched twice, including after a Week 11 game against the New England Patriots when he seemingly avoided taking accountability for the Jets' offensive woes. 
In January, Johnson said the team would pursue a veteran quarterback. 
CLICK HERE TO GET THE FOX NEWS APP
Despite the optics of the trade and what that might mean for Wilson's future with the team, general manager Joe Douglas said Tuesday that Rodgers' arrival will be a "great thing" for the young signal-caller.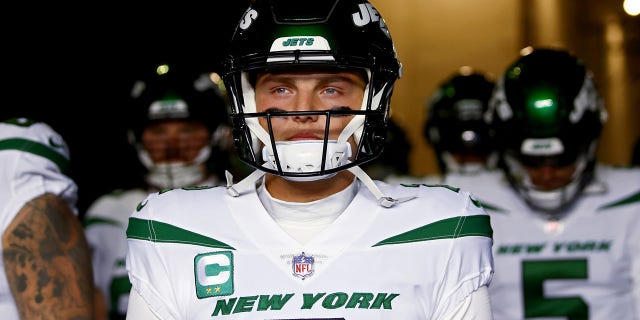 "Zach's ceiling is unlimited," Douglas said. "No one works harder. No one loves ball more than Zach Wilson, and him having the opportunity to really shadow and be with a first-ballot Hall of Fame quarterback every day, every hour he's in the building, that's a great opportunity and a great experience."