ESPN NFL Insider Adam Schefter listened to Aaron Rodgers when Rodgers instructed Schefter to lose his phone number. 
Rodgers held his first press conference in Florham Park Wednesday as a member of the New York Jets following the blockbuster trade that finally got done with the Green Bay Packers. 
Dealing with the New York media is going to be different than what Rodgers experienced in Green Bay over the last two decades, but he did get a funny question from one reporter. 
"What's the best number to reach you at?" the reporter asked the four-time MVP. 
CLICK HERE FOR MORE SPORTS COVERAGE ON FOXNEWS.COM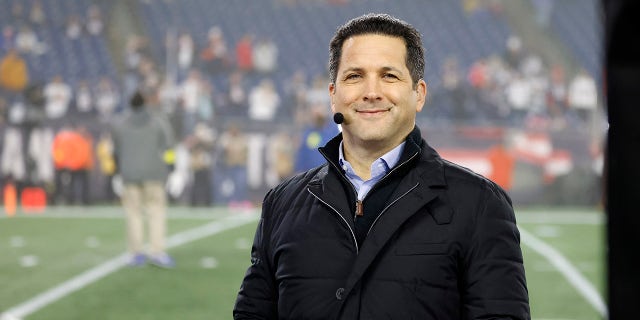 "Ask Adam Schefter," Rodgers replied sarcastically. 
This comes after Rodgers put Schefter on blast on "The Pat McAfee Show," saying he told Schefter to lose his number after receiving a text asking about his situation. 
Schefter did just that. 
JETS INTRODUCE AARON RODGERS AS VETERAN QUARTERBACK SAYS SUPER BOWL III TROPHY 'LOOKS LONELY'
"Lost that number…." Schefter tweeted.
It's unknown what Schefter asked Rodgers in his text message to which Rodgers responded, "Lose my number. Good try tho." 
But Rodgers clearly likes to keep his intentions, on and off the field, in a very tight circle, which he was adamant about with McAfee. 
Rodgers will likely experience more of this type of scrutiny in New York with its rabid and hungry media. Rodgers is a veteran when it comes to answering media questions, and he has no filter, win or lose. 
So, there's going to be some fun back pages as this new journey begins.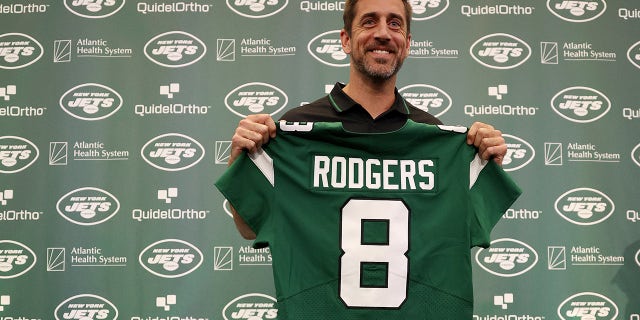 The first will likely be Rodgers' comment about matching the single Lombardi Trophy the Jets have won. Joe Namath's Super Bowl III remains the only world title the franchise has in its possession. 
"I noticed, walking in this morning, that that Super Bowl III trophy is looking a little lonely, so," Rodgers reportedly said at the presser. 
Rodgers won one Super Bowl with the Packers, and the Jets are hoping they can reach that pinnacle of football once again with him under center. They certainly hope to break their playoff drought of 12 years, the longest in professional sports. 
AARON RODGERS BIDS HEARTFELT FAREWELL TO PACKERS AFTER 18 SEASONS: 'I WILL SEE YOU AGAIN GREEN BAY'
Rodgers does believe he has what he needs at One Jets Drive to make that run.
"I'm here because I believe in this team. I believe in coach [Robert] Saleh. I believe in the direction of [general manager] Joe Douglas. Obviously, he's drafted really well in the last couple of years having an offensive and defensive rookie of the year," Rodgers said. 
"That [Packers] chapter is over now, and I'm excited about the new adventure here in New York."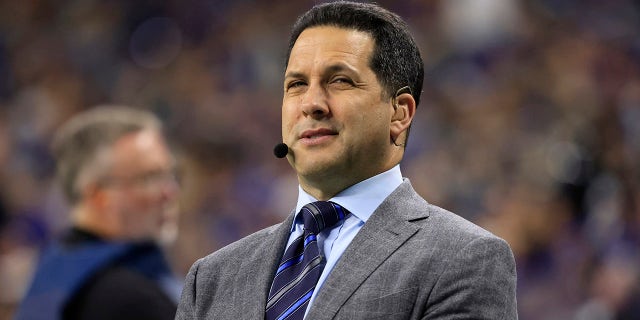 CLICK HERE TO GET THE FOX NEWS APP
He may be excited Schefter lost his number too.