Artists can't copyright their style under U.S. law., an attorney told Fox News after an anonymous music producer used artificial intelligence to impersonate Drake and the Weeknd.
"This comes as a surprise to many artists, but their style alone doesn't meet the requirements for a copyright," said Bryan Rotella, managing partner and senior general counsel at GenCo Legal in Tampa.                                                                    
WATCH: AI ART LECTURER QUESTIONS IF ARTISTS CAN COPYRIGHT THEIR STYLE IN AI-ERA
WATCH MORE FOX NEWS DIGITAL ORIGINALS HERE
Copyright law applies not to an artist's style — distinctive presentational or compositional characteristics, like lyrical prose, distinguishing them from other artists — but to "a specific original work" an artist created, Rotella wrote in an email to Fox News.
An AI-generated song simulating Drake and The Weeknd's voices and styles went viral last week before it was removed from several major streaming platforms over copyright concerns. The song, "Heart on my Sleeve," spotlighted how copyright law may apply and evolve in response to rapidly advancing AI.
While artists may imitate or depict other content creators — such as comedians performing impersonations or actors portraying musical icons in films — they can't "copy an artist's specific work and publish it as their own," Rotella said. 
"Just ask Vanilla Ice, who ultimately, post a lawsuit, had to give credit to Queen and David Bowie for his '90's hit 'Ice, Ice Baby,'" he told Fox News. 
Vanilla Ice sampled Queen and Bowie's 1981 song "Under Pressure" without providing credit or royalties. The rapper ultimately settled the resulting lawsuit for an undisclosed sum.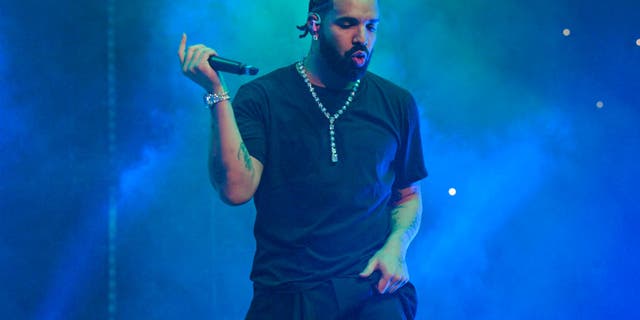 EVERYTHING YOU NEED TO KNOW ABOUT ARTIFICIAL INTELLIGENCE: WHAT IS IT USED FOR?
Rotella distinguished between mimicking artists, a practice protected under the Fair Use Doctrine, and outright copying.
"Weird Al was able to do his parodies of songs under what's called the Fair Use Doctrine where re-recordings of copyrighted work are allowable for criticism or comment," the lawyer told Fox News. "By adding and changing the lyrics … with a comedy overtone and layering them on top of the music composition, Weird Al was able to create literally a new type of musical genre."
WHAT GRIMES' AI MUSIC OFFER COULD MEAN FOR THE FUTURE OF THE INDUSTRY
Still, Rotella said it was unclear whether "Heart on my Sleeve" violated the law. 
"It depends," he told Fox News. "'Fake Drake' may be legal in some ways and not in others."
"As to copyright, it appears to not violate any rights as it was an original composition—not literally copying lyrics or music of the artist," Rotella continued. "The generating of their voices by AI, though, without the artist's consent, can be argued to violate what is called the right of publicity." 
The right of publicity aims to prevent the unauthorized commercial use of someone's identity, including their likeness or other recognizable aspects of their persona, according to Cornell Law School.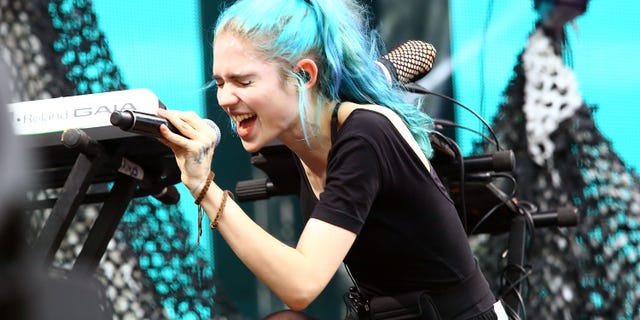 "This lets famous people essentially sue when their identity is commercially exploited," Rotella told Fox News. "While these claims have been brought in the world of commercials using lookalike actors and what seems to be identical famous voices, Drake would be a pioneer in bringing a suit against the AI and its developer." 
Kim Kardashian sued Old Navy in 2012, seeking up to $20 million over the clothing company's use of a look-a-like in one of its commercials. The reality TV star alleged it created "confusion in the marketplace and violated her rights to her name and likeness," according to the Hollywood Reporter. Kardashian later settled the lawsuit for an undisclosed amount, E! News reported.
CLICK HERE TO GET THE FOX NEWS APP
Rotella said that he expected to see future AI litigation related to the right of publicity.
"With the warp speed AI is moving at, if not Drake, some artist will undoubtedly be challenging the commercial use of their likeness by AI sooner than later," he told Fox News.
To watch an AI art lecturer discuss fake Drake and copyrighting style, click here.