Convicted killer Alex Murdaugh is getting a deluge of prison love letters, including from one admirer who says she has been told she is the spitting image of actress Jessica Biel.
Fox News Digital obtained 86 pages of emails and letters sent to Murdaugh since he was sentenced March 3 to two terms of life in prison for fatally shooting his wife, Maggie, 52, and his son, Paul, 22 in June 2021. 
However, the murder convictions have not dampened romantic interest in the disbarred attorney. 
"I was compared to Jessica Biel yesterday at the gym….what a compliment, she's so athletic and fit!" Katie Marie wrote the 54-year-old inmate. She added, "I look like a beauty queen contestant."
ALEX MURDAUGH'S PRISON LOVE LETTERS: 'I THINK ABOUT YOU ALL DAY'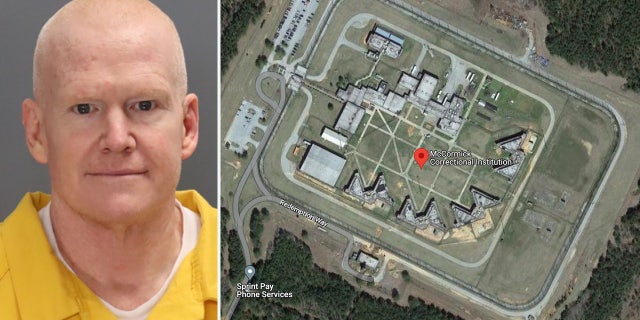 Katie Marie warned Murdaugh to beware of other women who do not have sincere intentions. 
"If they're acting like they want you, they're just hoping you have money OR will put them on the map," cautioned the Boston native, who said she spent 18 months in prison for selling heroin.
CONVICTED KILLER ALEX MURDAUGH SENTENCED TO LIFE IN PRISON
Katie Marie, though, has some stiff competition. A 36-year-old mother of two from Missouri, Rachel B., told Murdaugh, "I would bet I'm the hottest one you've gotten mail from thus far!"
Some of the women took a decidedly more forward approach. "The thought of Alex Murdaugh consumes me day and night," Danielle H. gushed in an April 13 email. "I'm almost tempted to write you something erotic."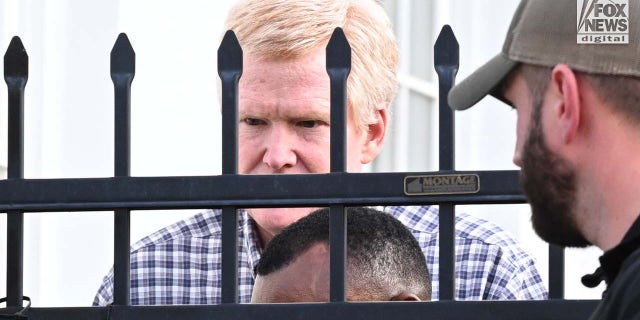 She pleaded for a reply. "I think I have become obsessed with you. I don't care what you've done," she told him. "Alex. Can you please respond?…Mr. Murdaugh? Just one little hi?" 
In an April 11 letter, the Las Vegas resident, who sent him more than one dozen messages, wrote, "I am constantly thinking about you. I cannot stop. I love you!!!"
ALEX MURDAUGH'S LIFE IN LOCKUP: LAWYER REVEALS EXCLUSIVE DETAILS
None of Murdaugh's pursuers appeared to receive answers to their emotional outpourings. His lawyer, Jim Griffin, said he is not sure his client has had an opportunity to read all the messages.
"It does appear to me that they have become more romantic, and I'm suspicious that people who are writing know their messages will be sent to the media," he said, suggesting that their motive is fame rather than affection for Murdaugh.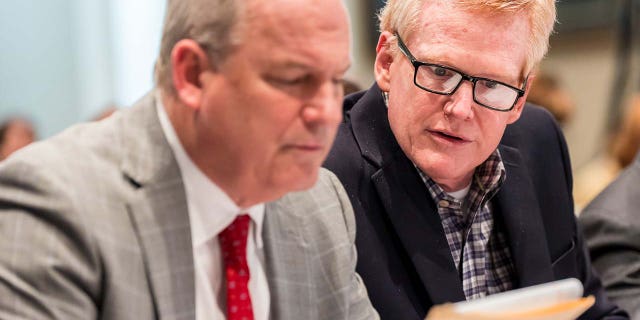 Many of Murdaugh's fans have also put money in his commissary, but the new inmate cannot access the funds yet, Griffin said. 
He was placed in protective custody and transferred to McCormick Correctional Institution in South Carolina earlier this month due to the notoriety of his case.
ALEX MURDAUGH'S SECRET PRISON LOCATION REVEALED
Like the other prisoners, he is provided with a tablet with limited internet access, email and phone capability. 
The South Carolina Department of Corrections also released a call log from April 3 to 21, showing Murdaugh had placed 65 collect phone calls but only 16 were completed.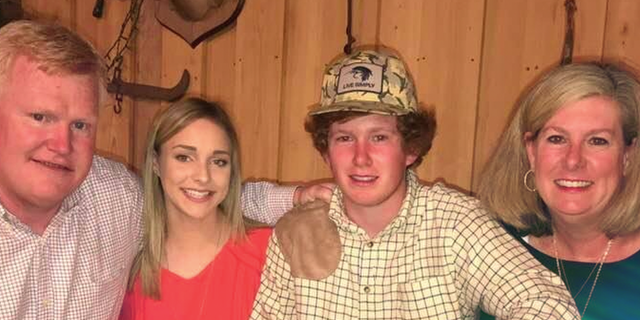 "I think all those are calls to me and my office," Griffin said. "There have been significant issues with the phone system there. One day he reported he tried me 20 times before it went through."
CLICK HERE TO GET THE FOX NEWS APP
Murdaugh has denied he is guilty of killing his wife and son and is appealing the verdict.