Minnesota Timberwolves All-Star guard Anthony Edwards' lawyer has challenged assault claims he calls "baseless" following the team's Game 5 loss to the Denver Nuggets Tuesday night. 
Edwards was charged with two counts of third-degree assault, Denver Police confirmed to Fox News Digital Wednesday, after two women say they were struck by Edwards, who was seen swinging a chair in frustration after the loss. 
The two women worked at Ball Arena for the game, which knocked the Timberwolves out of the playoffs. 
CLICK HERE FOR MORE SPORTS COVERAGE ON FOXNEWS.COM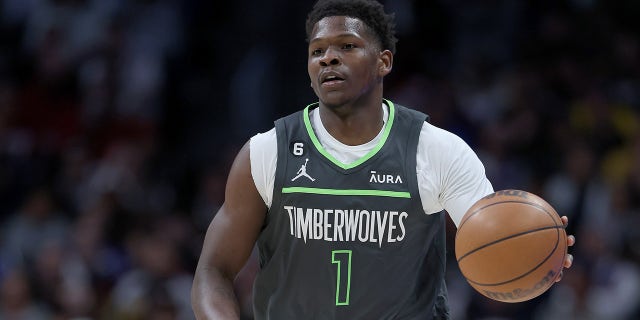 In a statement to Yahoo Sports, Edwards' attorney, Harvey Steinberg, spoke on behalf of Edwards regarding the situation.
"With the game over, Anthony's exit from the court was partially obstructed by a chair, which he moved and set down three steps later," the statement said. "As video of the incident confirms, Anthony did not swing the chair at anyone and, of course, did not intend to hurt anyone. 
"Despite these innocent facts, the Denver Police Department inexplicably chose to charge Anthony with two counts of misdemeanor assault. Anthony intends to vigorously defend against these baseless charges."
T'WOLVES' ANTHONY EDWARDS CITED FOR ASSAULT FOR ALLEGEDLY STRIKING 2 WOMEN WITH FOLDING CHAIR AFTER GAME 5
The Denver Police Department told Fox News Digital the following: "It was reported to Denver Police that while Edwards was walking from the court to the locker room at the conclusion of the game, he swung a folding chair and struck two women who were working at the time. Both women were injured, and, at the time, it was reported that the injuries were not serious."
The Timberwolves also released a statement saying they were gathering more information about the incident. 
Edwards' exit from the court came after he took the team's final 3-pointer at the buzzer, which would have sent the must-win Game 5 to overtime. But Edwards, who missed all six of his 3-pointers on the night, wasn't successful, and Minnesota's season came to an end.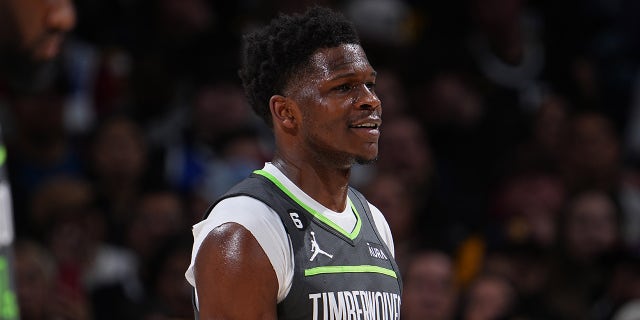 It was a frustrating end for the Timberwolves, who went back and forth with the Nuggets all game before the final miss by Edwards. 
Edwards finished the night with 29 points on 13 of 27 shooting, though he was 0-for-6 from 3-point territory, including the shot at the final buzzer. He also had eight rebounds and seven assists with two blocks. 
The 21-year-old earned his first All-Star bid this season, averaging a career-high 24.6 points on 45.9% shooting with 5.8 rebounds and 4.4 assists in the regular season. 
He was even better in the series against the Nuggets, dropping an average of 31.6 points per game with 5.2 assists, five rebounds, 1.8 steals and two blocks.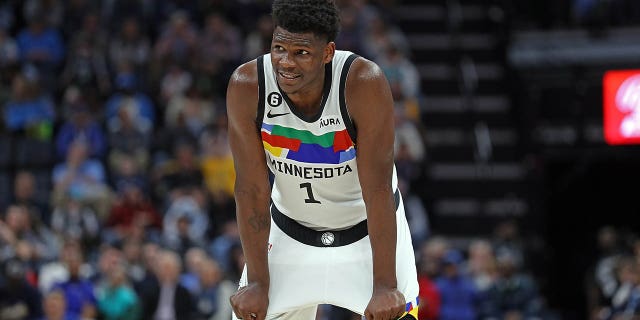 CLICK HERE TO GET THE FOX NEWS APP
Like last season, the Timberwolves were unable to advance past the first round.