Associated Press correspondent Matt Lee called out Secretary of State Antony Blinken for accusing GOP lawmakers of blocking President Biden's ambassador nominations despite the fact that several haven't been made yet. 
Blinken sent a letter to senators Monday drawing attention to the "significant delays" in confirming State Department posts, with 38 nominees waiting on the Senate floor, stressing that the delays are "undermining our national security."
"By the end of the summer, Egypt, Israel, Jordan and Lebanon will all be without confirmed U.S. ambassadors," Blinken warned. 
During the State Department press briefing, Lee asked Blinken if Biden had even made a nomination to replace outgoing U.S. Ambassador to Israel Thomas Nides. 
MSNBC HOST SCRUTINIZES WH AS COCAINE FOUND NEAR SITUATION ROOM: 'AVERAGE PEOPLE JUST CAN'T GET IN THERE'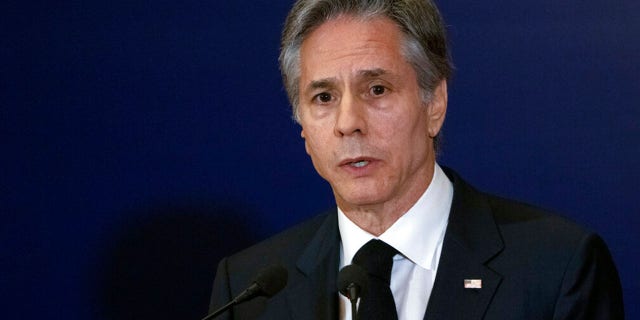 "I'll come back to you with all the folks we've nominated or about to be nominated," Blinken responded before moving on. 
Lee later confronted State Department spokesman Matthew Miller about whether the ambassadorships in question have any appointees. 
"Unless I'm wrong, and please correct me if I'm wrong that there has been anyone even nominated to replace Tom Nides," Lee began. 
"The point he was making," Miller responded, "is that we have-" 
"Well, then you can't complain-" Lee interjected. 
KARINE JEAN-PIERRE HAS DIRECTLY ANSWERED ONLY 2% OF BIDEN SCANDAL QUESTIONS AT PRESS BRIEFINGS, STUDY FINDS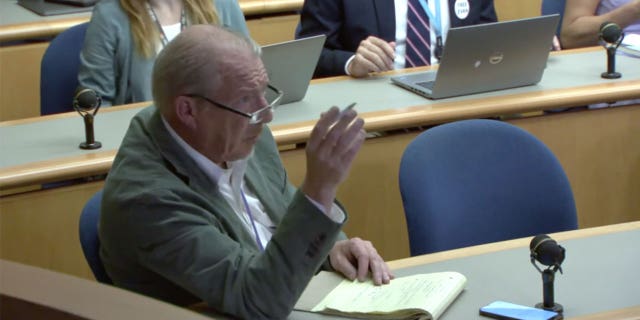 KARINE JEAN-PIERRE LINED WITH QUESTIONS ABOUT COCAINE FOUND IN WHITE HOUSE
"If we had a nominee today," Miller continued, "that nominee would still face the same blanket hold after that nominee went through the Senate…"
"Has the White House nominated anyone?" Lee pressed. 
"We have not yet nominated," Miller acknowledged as Lee attempted to interject. "But if you look at the number – let me finish. If you look at the situation as it exists currently, all the nominees that start today are still backlogged based on what's happening in the floor. There's a huge backlog."
"I'm not debating that point," Lee said. "I'm just wondering… have there been people nominated for those four posts… certainly no one for Israel."
"That's right. Well, the ambassador for Israel just stepped down in the last two weeks," Miller told Lee.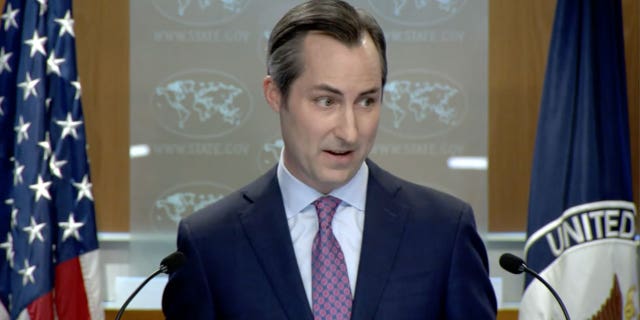 CLICK HERE TO GET THE FOX NEWS APP
"Well, yeah. But you're complaining about something that's gonna happen later this summer but you don't even anyone [to nominate]" Lee shot back. 
"I would be more than happy to withdraw the complaint if the Senate decides to start moving on our ambassadors expeditiously and we can count on the ambassador nominee to Israel to be moved through unanimous consent as these typically happen," Miller replied.