Arkansas cornerback Quincey McAdoo was hospitalized Monday morning and is in stable condition after being involved in a car accident, the university announced Tuesday. 
McAdoo, a sophomore out of Clarendon, Arkansas, sustained non-life-threatening injuries and was transported to Washington Regional Hospital, the university said in a statement posted to social media.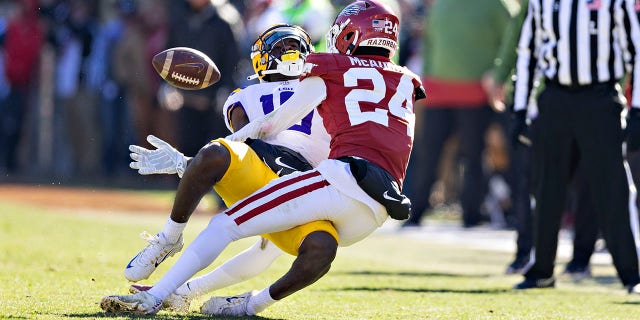 ALABAMA DEPUTY ATHLETIC DIRECTOR ARRESTED ON DOMESTIC VIOLENCE CHARGE: REPORTS
"Yesterday morning, Quincey McAdoo was involved in an automobile accident. He was transported to Washington Regional Hospital, where he was treated for non-life-threatening injuries. He is in stable condition and recovering."
The statement continued, "Our sole focus now is supporting Quincey during his recovery."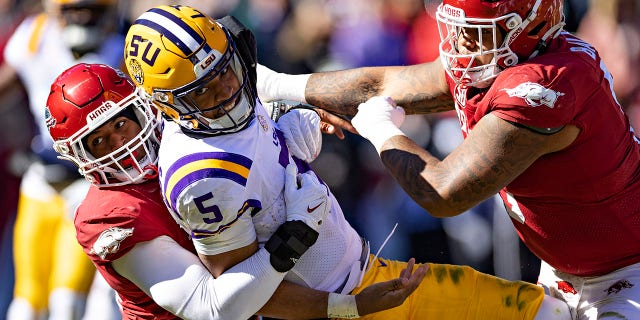 CLICK HERE FOR MORE SPORTS COVERAGE ON FOXNEWS.COM
According to accident reports obtained by KNWA, law enforcement responded to an accident involving a two-car rollover at around 8:15 a.m. local time. 
As a true freshman, McAdoo began the season as a wideout before being switched to cornerback midway through the season.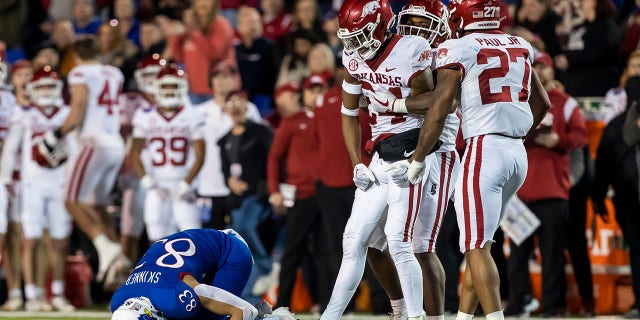 CLICK HERE TO GET THE FOX NEWS APP
Through the final five games of the season, McAdoo recorded 30 tackles combined, one sack, two interceptions, and six passes defended.