Russia continued to target Ukrainian grain infrastructure in attacks overnight Wednesday, a sign the country could be struggling to achieve a victory in its full-scale invasion of Ukraine. 
"By targeting Ukraine's grain depots, Putin seeks to starve Ukrainians and create a food crisis, in order to compel [Ukrainian President Volodymyr] Zelenskyy to capitulate and Western nations to withdraw support from Ukraine," Rebekah Koffler, a strategic military intelligence analyst, former senior official at the Defense Intelligence Agency, and author of "Putin's Playbook," told Fox News Digital. "Putin's goal at this stage is to turn Ukraine into a dysfunctional state, that is unable to govern itself and feed its people, thus raising the cost of rebuilding it for the U.S. and European countries."
Koffler's comments come after another round of attacks against Ukraine's southern Odesa region, where overnight Russian drones hit storage facilities and ports that Ukraine has been using for grain transport, according to a report from The Associated Press.
RUSSIA TARGETS CITY OF ODESA WITH MISSILES AND DRONES; UKRAINE SAYS IT SHOT THEM ALL DOWN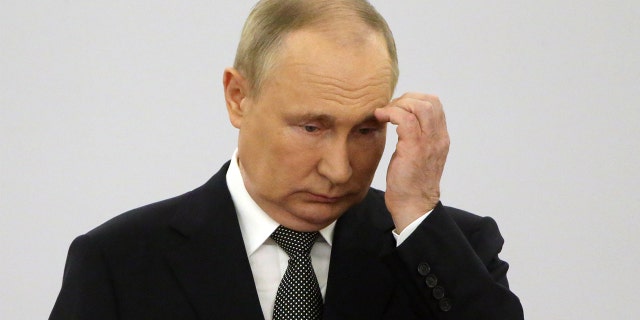 Ukraine's economy, heavily dependent on farming, has felt the crunch of the Russia invasion, which has slowed the country's agricultural exports. Those exports are also a vital source of food to developing nations around the world, which depend on supplies of wheat, barley and sunflower oil from Ukraine.
Last month, Russia pulled out of an agreement brokered by the United Nations, Turkey and Moscow that was designed to ensure the safety of Ukrainian grain exports through the Black Sea. Russia has since resumed attacks on Ukrainian grain infrastructure, forcing Kyiv to seek less economical routes to transport exports.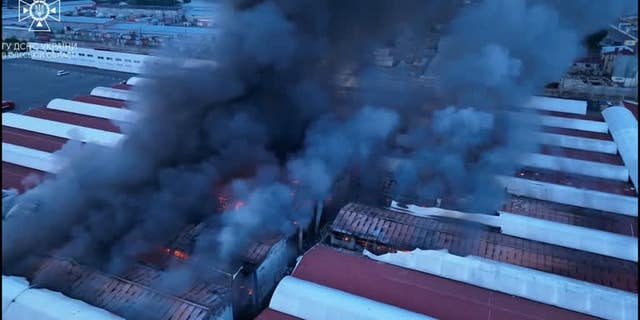 Such a strategy is part of the plan, Koffler said, arguing that Russian President Vladimir Putin realizes he has been unable to "secure a clear military victory in Ukraine."
"Putin has turned to what the Russians call a strategy of indirect action," Koffler said. "Developed on Putin's orders by the Russian General Staff, this strategy includes scorched earth tactics aimed at destroying everything that enables the adversary to wage war – crops, livestock, critical infrastructure, including medical facilities."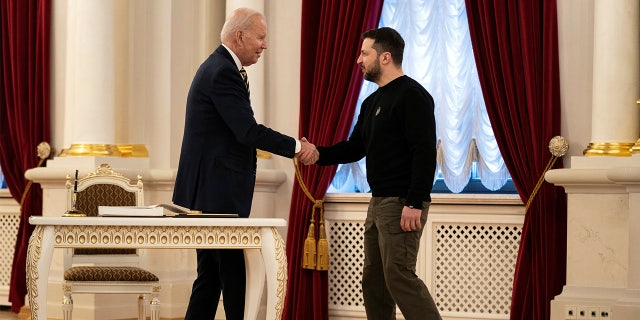 RUSSIA UNLEASHES DRONE ATTACK ON UKRAINIAN PORT CITY, THOUSANDS OF TONS OF GRAIN DESTROYED
The aim, according to Koffler, is to convince those in the West that continued support of Ukraine is not worth the cost.
"He wants regular Americans and Europeans to place pressure on the governments to abandon Ukraine. He wants to show that Ukraine is turning into a burden, 100 percent dependent on the West for its survival by destroying its industrial foundation and agricultural base," Koffler said.
Koffler added that Putin's tactics are unlikely to change, noting that the Russian leader does not view warfare through the same prism as Western countries.
"Russia's way of war is utterly brutal," Koffler said. "Russia does not adhere to the Western conception of warfare, which the West defines as the Just War Theory."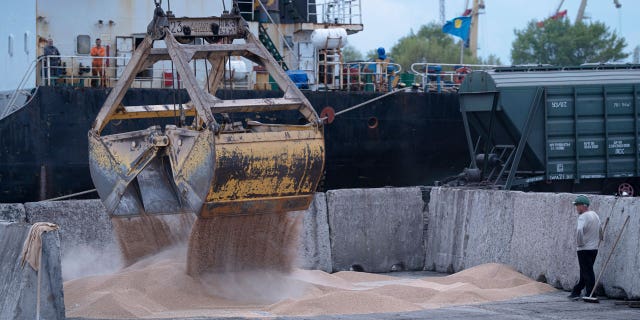 CLICK HERE TO GET THE FOX NEWS APP
Koffler noted that the Just War Theory includes the following three principles: 1. Only military and industrial facilities as well as combatants can be targeted; 2. No unjust methods or weapons can be used by combatants (e.g., torture); and 3. Proportionality – the force used should be proportionate to the end goal. 
"The Russians (and previously the Soviets) have always adhered to the 'ends justify the means' philosophy," Koffler said.
The Associated Press contributed to this report.