Gerald Risdale, an 89-year-old former Australian priest, has been in prison since 1994 after being convicted of abusing dozens of children from 1961 to 1988.
His prison sentence was extended by a year on Aug. 15, 2023, after he was convicted of molesting a 72nd victim.
The earliest possible release date for Risdale would now be April 2028.
An Australian ex-priest convicted of sexually abusing children had another 12 months added to his 39-year prison sentence on Tuesday for molesting a 72nd victim.
Gerald Ridsdale, 89, has been in prison since 1994 for a series of convictions for abusing children between 1961 and 1988 while he worked as a Roman Catholic priest in churches and schools across his home state of Victoria.
He was sentenced in the Ballarat Magistrates Court to an additional year after he pleaded guilty in June to indecently assaulting a 13-year-old boy while he worked at a Catholic school in Horsham in 1987.
It was his 193rd conviction for child abuse.
FORMER AUSTRALIAN PRIEST CONVICTED OF CHILD SEX ABUSE PLEADS GUILTY TO 72ND VICTIM
Ridsdale appeared in court via a video link from a hospital prison bed. He kept his eyes closed throughout the hearing.
Magistrate Hugh Radford told Ridsdale he had been in a position of trust and should have been providing guidance to his victim.
Ridsdale must serve at least 33 years and six months of his 40-year sentence before he is eligible for parole. His earliest release date is April 2028.
Radford told Ridsdale: "You will probably die in custody."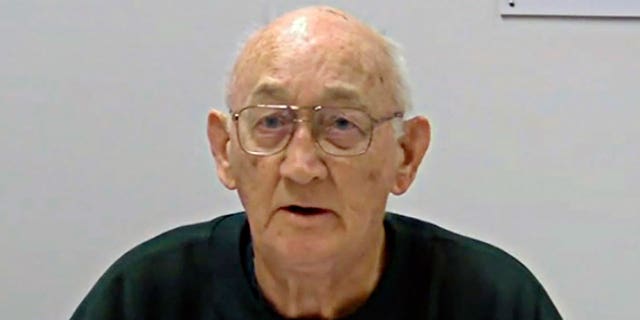 The prison sentence has been extended eight times over the decades as more victims have come forward.
US CATHOLIC CHURCH UNDER EXPLICIT ATTACK, ARCHBISHOP WARNS — BUT SAYS THERE'S HOPE
Ridsdale has been unable to walk since mid-2022 and his doctors have recommended palliative care, the court was told. His medical conditions were not detailed.
During his 29 years as a priest, Ridsdale was shuffled between 16 church posts. In 2017, a government inquiry into child sex abuse found his frequent relocations were evidence of the church covering up his crimes.
CLICK HERE TO GET THE FOX NEWS APP
The inquiry found that the late Australian Cardinal George Pell, who became the third-highest ranking cleric in the Vatican in 2014, knew Ridsdale had been sexually abusing children years before his arrest. Pell denied any previous knowledge of criminal allegations against Ridsdale.
The Pell and Ridsdale families had long been close in Victoria. Pell spent 13 months in prison before his own child abuse convictions were overturned on appeal in 2020. Pell died in January.