Colorado Avalanche winger Andrew Cogliano suffered a fractured neck and will be out indefinitely following a controversial hit from Seattle Kraken star Jordan Eberle in Game 6 of their playoff matchup.
In the second period of Game 6 on Friday night, the Avalanche were leading 3-1 when Eberle appeared to check Cogliano into the boards. Cogliano went down on the ice and later returned. Eberle was penalized for boarding but was not given a hearing for supplemental discipline.
CLICK HERE FOR MORE SPORTS COVERAGE ON FOXNEWS.COM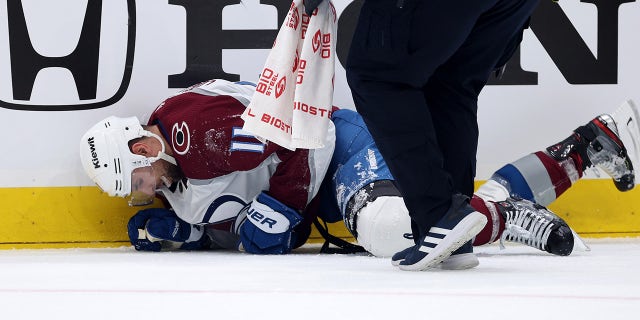 Cogliano's injury update was first reported by the Associated Press and Sportsnet.
"I don't like the hit," Colorado coach Jared Bednar said Sunday via The Athletic. "From 5 years old, you're wearing stop signs on your back on every jersey. It's numbers the whole way. He doesn't really ease off him. There's more than one type of suspension hit. There's the predatory hit where the guy goes after someone from [a] distance and hits him dirty. But there's also, in my opinion [from] watching and coaching the game … there's also bad decisions."
"Sometimes they are split second, sometimes they take a little longer. Cale Makar for one. I don't think he's trying to take a run at [Jared] McCann, but the reality is he made a decision to finish him and there's no puck there. So, it's a suspension. … I think this [Jordan Eberle] one is the same way. His back is turned. He might be thinking he's going to turn so he can hit him clean, but he doesn't turn. It's a bad decision."
JOHN TAVARES' OVERTIME WINNER GIVES MAPLE LEAFS FIRST PLAYOFF SERIES WIN SINCE 2004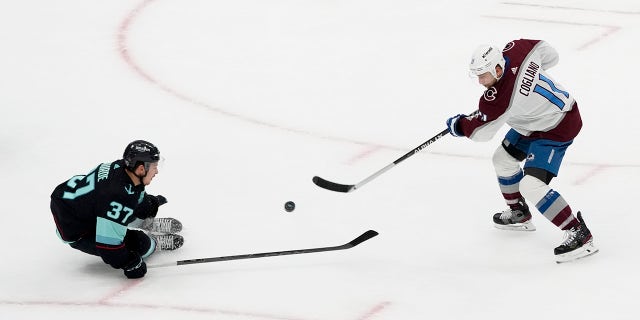 Avalanche fans were upset over the hit as Makar was suspended for Game 5 after his hit on Jared McCann.
Cogliano brings grit and toughness to the Colorado roster. He was acquired by the Avalanche in the middle of the 2021-2022 season from the San Jose Sharks. And in his first full season in 2022-2023, he had 19 points in 79 games played.
Colorado will try to close out the series on Sunday against the Kraken.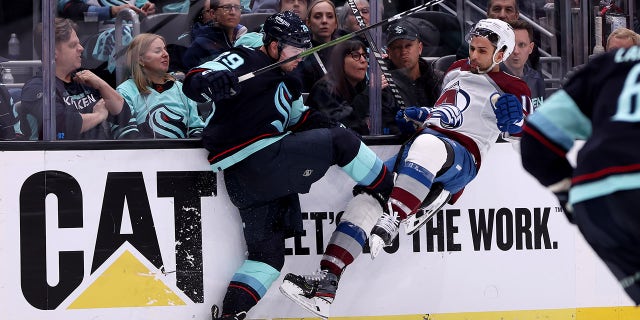 CLICK HERE TO GET THE FOX NEWS APP
The Avalanche are the defending Stanley Cup champions.
The Associated Press contributed to this report.