Woke ideology has become so pervasive across America that it's nearly impossible to prevent children from being indoctrinated, Babylon Bee CEO Seth Dillon told Fox News.
"I have a nine-year-old, I have a seven-year-old. Protecting them from this stuff is next to impossible because it's everywhere," Dillon told Fox News.
The satire site CEO was especially concerned his children being exposed to critical race theory and gender ideology. A Manhattan Institute study found that nearly 90% of Americans 18-20 years old had been exposed to critical race theory in school, while 74% had heard about gender concepts.
Dillon called gender ideology "the most extreme and insane example of a poisonous idea being planted in the minds of children."
BABYLON BEE CEO TO PARENTS: KEEP YOUR KIDS OUT OF PUBLIC SCHOOLS
WATCH MORE FOX NEWS DIGITAL ORIGINALS HERE
"Leftists want you to think trans identification is on the rise among youth because our culture is more accepting than ever, but that's a disgraceful lie," he said. "The confusion isn't pre-existing in kids' minds, it's being planted there. We're cultivating confusion and then treating it with affirmation."
"Children should be instructed and corrected, not confused and then affirmed," Dillon added.
Proponents have argued that preventing children from transitioning genders can have significant consequences and point to studies indicating that trans and non-binary adolescents have a decreased risk of recent depression and suicide risks when given the option.
Dillon said it's important for the Bee to make fun of the ideas and policies the left pushes, which he considers hurtful.
"It's important to not just refute these things, but to actually ridicule and mock them," he said. "We were not helped by taking them seriously."
He bought the Bee in 2018 when it was a small blog that had a focus on making niche jokes for the Protestant community. But as their audience grew, Dillon said they turned to more political and cultural jokes.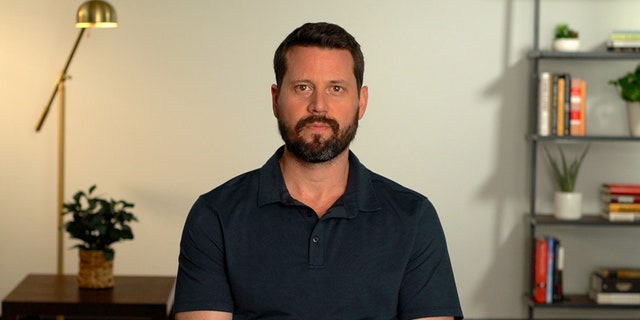 WHEN SATIRE BECOMES REALITY: NEARLY 100 BABYLON BEE JOKE STORIES HAVE COME TRUE
Public schools should be avoided since woke ideology has become so prevalent, Dillon said.
"The best thing that you can do for them is not put them in public schools where they're going to be beaten over the head with this stuff," he told Fox News. "Keep them as far away from public schools as possible."
Dillon's children are in Christian school but he said he would home-school them if he couldn't afford tuition.
He's also concerned about sending his children to colleges when the time comes. 
"You're just rolling the dice and hoping that your kids are going to come out of there without completely changing their worldview and hating you and resenting you," Dillon said. "I don't know why I would pay somebody to indoctrinate my kids."
"I would never do that," he said, adding that he plans to be very selective when evaluating which colleges are suitable.
The Bee CEO recommended that parents provide their children with "a foundation of a worldview before they go into a place that's going to try to tear that down."
"You can't just set your kids free with no foundation whatsoever into a college that's just going to warp and twist their mind and values," Dillon said.
BABYLON BEE CEO: THE WORLD IS DIFFICULT TO SATIRIZE RIGHT NOW BECAUSE IT'S SO INSANE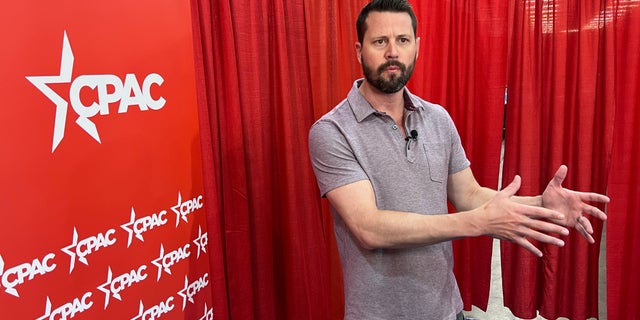 Overall, Dillon said these issues indicate that America is culturally on the wrong path.
"In terms of the ideas themselves that are gaining traction and popularity in our culture and what it's doing to kids — not just their mental health, but their innocence — I'm extremely unhappy with the direction that we're going in," he said. "Drag shows for kids are everywhere."
ELON MUSK PRAISED BY CEO OF ONCE-BANNED COMPANY FOR RESTORING FREE SPEECH AT TWITTER
"It's in all the media and entertainment, it's in the schools, it's coming from the top down," he said.
He added that he thinks the country is more "morally depraved" than ever.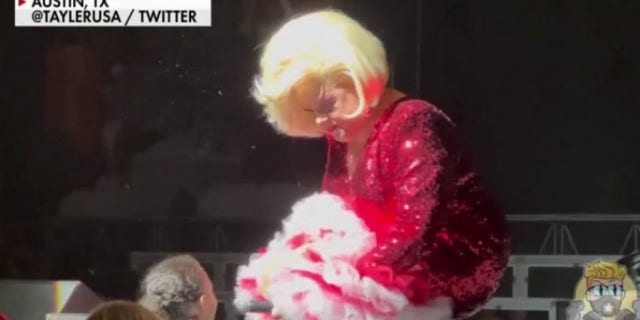 "Part of it is because we've taken bad ideas so seriously," Dillon told Fox News.
CLICK HERE FOR THE FOX NEWS APP
The main things that give Dillon hope, he said are parents and state legislatures taking action to combat woke ideology.
"I do think that we've gone so extreme in one direction that a lot of reasonable people are pushing back and becoming very vocal," he said. "You see parents at these school board meetings really speaking up and getting motivated."
"So I haven't lost all my hope yet," he added.
Click here to hear more about Dillon's take on how our cultural climate impacts children.