A popular bartender who has more than 1.5 million followers on TikTok showed his audience how he cuts his friends off before they have one too many.
Benji Smith, better known by his comedic TikTok account @BenjiSpears, reenacted his secret drink cutoff technique with a 20-second video he uploaded on Thursday, April 27.
"When your drunk bestie is insisting another drink but you know they have to work in the morning," Smith captioned the video, which has been viewed more than 7.7 million times.
BARTENDER GOES VIRAL FOR GIVING NOTE TO RESCUE WOMEN FROM MAN HARASSING THEM
Smith showed he solves the issue with a non-confrontational approach by pretending to pour a clear spirit while spraying a clear carbonated beverage with his soda gun.
He finishes the non-alcoholic drink by pretending to pour another liquor in, spraying a red-hued soda and squeezing a lime wedge before serving.
"Alright honey, a strong one coming right up," Smith says before he extends the secret mocktail.
Fox News Digital reached out to Smith for comment.
In many states, bartenders and commercial alcohol servers can be held liable for damages or injuries caused by drunken patrons, according to "Alcohol in America: Taking Action to Prevent Abuse," a 1985 guide published by The National Academies Press, which can also be found in the National Library of Medicine.
Similar warnings have been outlined in a legal research report published by the U.S. Department of Transportation's National Highway Traffic Safety Administration, which is entitled "Laws Prohibiting Alcohol Sales To Intoxicated Persons."
DOES 'DRY JANUARY' ACTUALLY IMPROVE YOUR HEALTH? 
At the time of publication, Smith's video reenactment has received more than 790,300 likes, 19,100 saves, 6,270 shares and 1,060 comments.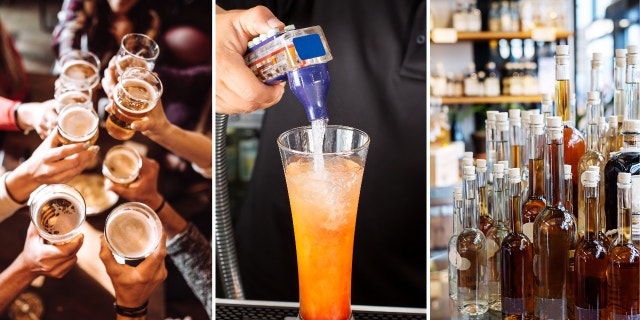 TikTok users appear to be overwhelmingly supportive of Smith's trick.
"You are a good friend and bartender. Good looking out!" one commenter wrote.
"Yeah, if they can't tell you're not pouring alcohol, they've had too much," another user wrote.
"You know they are wasted if they don't call you out for hands all over the fruit and stirring it," another commenter shared.
IF YOU'RE DRINKING MORE ALCOHOL, HERE'S WHAT YOU NEED TO KNOW 
Some TikTok users questioned whether Smith charges his friends full price for their nonalcoholic drinks.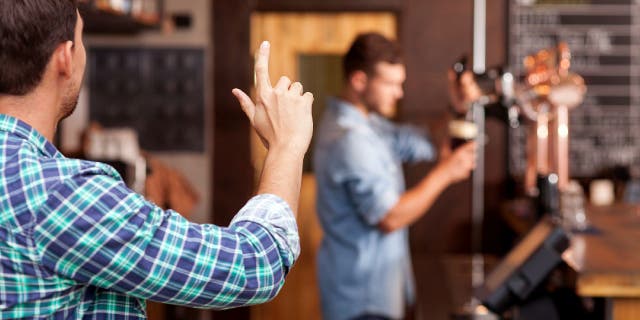 In a comment, Smith replied that he doesn't charge people for alcohol they haven't consumed. But he can't speak for other bartenders.
A few commenters have replied that they doubt all bartenders are generous enough to reflect the discounted charge or offer a free drink since the fake beverage doesn't contain the alcohol that was ordered.
CLICK HERE TO SIGN UP FOR OUR LIFESTYLE NEWSLETTER
Several current or former bartenders admitted that they use the same trick when serving customers who appear to be close to their alcohol limit.
"And that's the bartender trick! They don't even know," one commenter wrote, which received over 11,000 likes.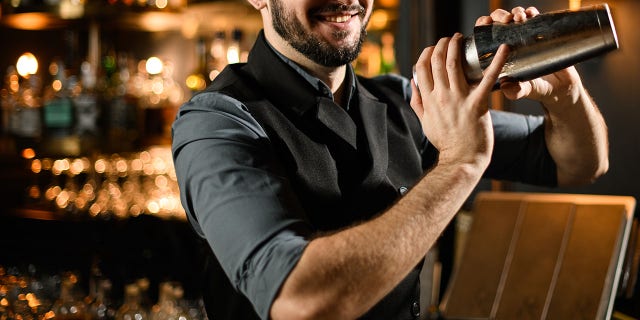 "Me when I cut my regulars off. They're like 'doesn't taste like alcohol!' And I'm like 'wow, are you SURE you're not drunk???'" another commenter wrote, which earned over 39,200 likes.
One TikTok user wrote that she adds a "little drop of liquor through the straw," so her customers can taste it.
"As a fellow bartender I will admit I have done this several times," another TikTok user wrote. "And I usually follow it up with a wink when I deliver it to them."
CLICK HERE TO GET THE FOX NEWS APP