Serbian authorities have discovered that the 13-year-old boy who killed nine people at a Belgrade school on Wednesday had a "kill list."
The boy shot a security guard before firing at three girls in the hallway of Vladislav Ribnikar Elementary School. He then fired at his teacher and classmates during a history lesson.
Six pupils and the teacher are recovering in hospitals, some suffering from life-threatening injuries. The boy had used two of his father's handguns during the attack.
"He was waiting for this day. He was at the shooting range with his father three times," Belgrade police chief Veselin Milic said at a press conference.
TEXAS SHOOTING SUSPECT'S LOCATION CAME THROUGH FBI TIP LINE: 'COURAGE TO CALL'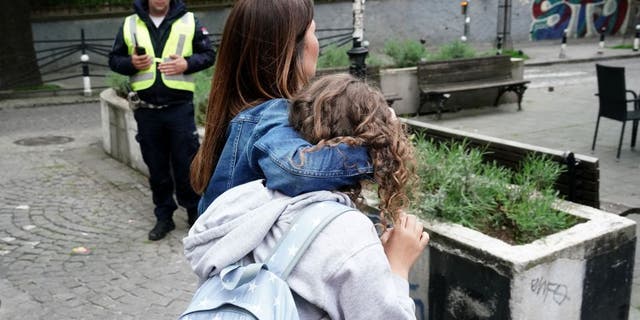 "He even had … names of children he wanted to kill and their classes," the police chief added. Milic also reported that the suspect possessed two Molotov cocktails and had planned the massacre carefully.
The school shooter then turned himself into police. At 13 years old, he is below the age of criminal responsibility in Serbia and will be placed in a psychiatric institution.
TEXAS MASS SHOOTING SUSPECT ACCUSED OF KILLING FIVE NEIGHBORS TAKEN INTO CUSTODY 'WITHOUT INCIDENT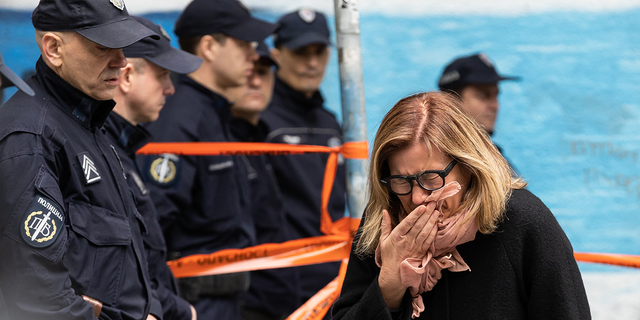 The boy's mother and father has been arrested, according to Serbian President Aleksandar Vucic. Interior Minister Bratislav Gasic said that the suspect's father possessed the guns legally.
Gun ownership in Serbia has been widespread since the Balkan wars of the 1990s.
The shooting has devastated the country, marking the first time a mass school shooting has happened on Serbian soil.
CLICK HERE TO GET THE FOX NEWS APP
"I cannot stop thinking about it. I have children and I hope that we will never see such images in the future," lawyer Aleksandar Arandjelovic said at a memorial.
Reuters contributed to this report.