MSNBC host Jonathan Lemire said Wednesday that members of the Biden administration were "deeply nervous" for the impending end of Title 42 and added that senior White House aides have said the border was a "one of their real vulnerabilities." 
While discussing the end of Title 42, "Morning Joe" co-host Willie Geist asked Lemire if the Biden administration was "ready for this."
"To this point there are real concerns among Democrats that the White House hasn't been ready for this. Senior aides told me privately more than a year ago that this was one of their real vulnerabilities and they haven't gotten their handle on really what to do at the border as the first rumblings were coming about Title 42 expiring. A year later, I'm not sure much as changed.  There are people inside and outside the administration who are deeply nervous as to what the next few days will hold," Lemire responded. 
Lemire said an influx of migrants was expected and added that it was going to be a "political firestorm."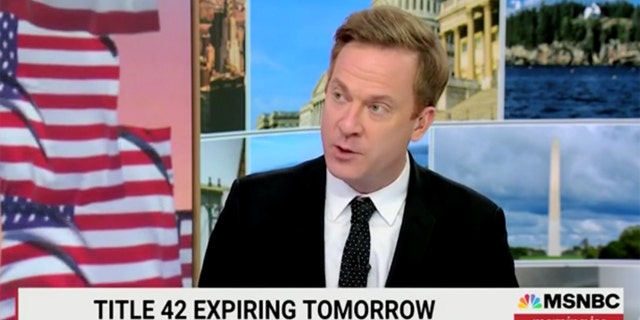 BIDEN ADMIN TALKS 'TOUGHER' ON BORDER AHEAD OF TITLE 42'S END – BUT MIGRANTS AREN'T LISTENING
President Biden said in a Tuesday press conference that the southern border was going to be "chaotic for a while" as they prepare for Title 42's expiration. 
The public health order used to expel hundreds of thousands of migrants quickly due to the COVID-19 pandemic, it set to expire on Thursday, May 11. 
Lemire asked "Morning Joe" guest Jennifer Palmieri, a former Obama White House communications director, how big of a vulnerability the border will be ahead of the president's 2024 re-election campaign. 
"I think that it's smart that they're talking more about the issue and what they're doing about it," she said. "I've had the same conversations you've had about how it's a really difficult problem, it's a huge logistical problem that the White House is facing."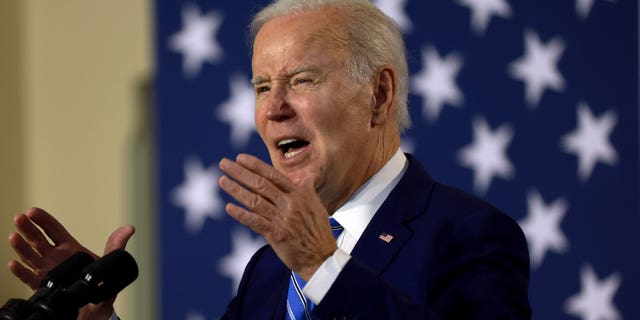 BIDEN ADMIN TO SET UP MIGRANT PROCESSING CENTERS IN LATIN AMERICA AS TITLE 42 SET TO EXPIRE
She added that the White House was "without any sort of prospect for Congress to actually deal with the problem." 
Department of Homeland Security Secretary Alejandro Mayorkas told migrants not to try to enter the U.S. illegally after the expiration of Title 42.
He also told migrants they were being "decieved" by smugglers.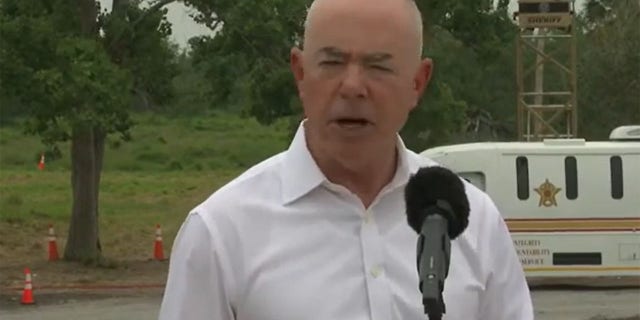 "The border is not open," Mayorkas said in Brownsville, Texas on Friday alongside Border Patrol Chief Raul Ortiz. "It has not been open, and it will not be open subsequent to May 11th. And the smugglers who exploit vulnerable migrants are spreading misinformation. They are spreading false information, lies in a way to lure vulnerable people to the southern border and those individuals will only be returned."
CLICK HERE TO GET THE FOX NEWS APP
"To the individuals themselves, who are thinking of migrating: Do not believe the smugglers. Please access the official government publications. Please access the official government Information on the Department of Homeland Security website for accurate information," he added. "Because you are being deceived, and you are risking your lives and your life savings only to meet a consequence that you do not expect at our southern border."