The Biden administration sanctioned Russia's Federal Security Service and Iran's Islamic Revolutionary Guard Corps intelligence organization Thursday, accusing them of wrongfully detaining Americans.
In tandem with the sanctions, President Biden also announced new steps to punish and deter countries for wrongfully detaining Americans or taking them as hostages.
"Today, and every day, our message to Russia, Iran, and the world is holding hostage or wrongfully detaining Americans is unacceptable. Release them immediately," Biden said in a statement Thursday afternoon.
He added: "Today, I am proud to announce that my Administration will for the first time deploy a new tool to impose severe economic costs on governments and groups that hold hostage or wrongfully detain Americans around the world."
RUSSIA DENIES US VISIT WITH IMPRISONED JOURNALIST GERSHKOVICH AMID UN VISA FIGHT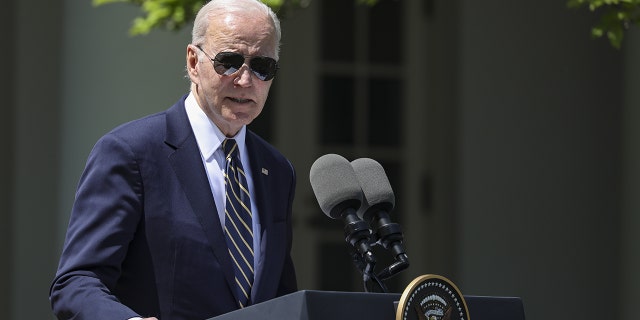 "Since the first day of my Administration, we have prioritized the safe return of Americans held hostage or wrongfully detained abroad. We have now brought home dozens of Americans, many of whom had been held since before I took office," Biden continued. "Still, too many are suffering and separated from their loved ones—including Americans who remain wrongfully detained in Russia, Iran, and elsewhere. We remain unflinching in our efforts to keep faith with them and their families, to pursue new ways to bring them home until we succeed, and to prevent this from happening to other families in the future."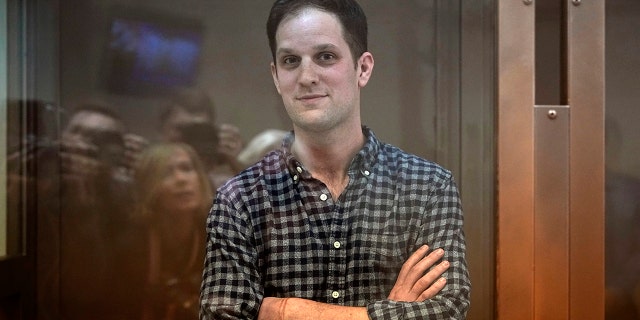 In the statement, Biden said putting a financial squeeze on violating countries should dissuade them from imprisoning Americans and swiftly urge their release. 
"Today, the Department of State and the Department of the Treasury have announced the U.S. Government's first-ever sanctions against actors for engaging in the wrongful detention of Americans," the president also said. "These sanctions against four individuals and two security services in Russia and Iran mean that all of the designees' property and interests in property in the possession or control of U.S. persons are now blocked.  These steps to cut off these actors from the legitimate financial system make use of the Executive Order that I issued last summer that, itself, built on the 2020 Hostage Recovery and Hostage Taking Accountability Act. That law passed in large part due to the perseverance of the families and so many others in this community who have worked to turn pain into purpose."
Senior administration officials did not specify which Americans were being detained specifically underpinned the economic retaliation. Instead, they said the sanctions followed a pattern of actions by the two countries in unjustly holding Americans.
SISTER OF MARINE VET JAILED IN RUSSIA SLAMS KREMLIN AS PUTIN LOYALIST LECTURES DIPLOMATS AT UN
The U.S. Treasury said Iranian authorities often hold and interrogate detainees and Tehran has a "direct role in the repression of protests and arrest of dissidents, including dual nationals."
Thursday's sanctions have been in the works well before the arrest of Wall Street Journal reporter Evan Gershkovich in Russia last month, according to senior administration officials.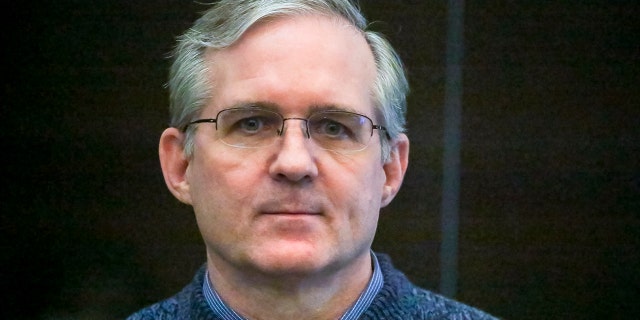 Gershkovich's imprisonment was swiftly and officially deemed unjust by the U.S. government. Russia has also imprisoned American Paul Whelan.
In addition to the actions the Biden administration is taking against both countries, the government has announced additional sanctions on four IRGC leaders, who are accused of being involved in efforts to take hostages.
CLICK HERE TO GET THE FOX NEWS APP
Last year, Biden issued an executive order that authorizes the president to impose sanctions on people believed to be involved in the wrongful detention of Americans.
The executive order's authority was granted under a section of the Robert Levinson Hostage Recovery and Hostage-Taking Accountability Act, which was named after an FBI agent who disappeared in Iran 15 years ago and was later presumed dead.
The Associated Press contributed to this report.