"Real Time" host Bill Maher and billionaire Elon Musk bonded over the "woke mind virus" that inspired the tech tycoon's takeover of Twitter during an interview on the HBO show. 
Maher began by praising Musk for his "sense of humor" and his ability to laugh off attacks aimed at him "as opposed to somebody like Zuckerberg, who I'm not even sure is a real boy."
"I think a lot of people thought when you bought Twitter that this is kind of an outlier, like… what doesn't fit with these other things you're doing? I never thought that because I think you're dealing with big civilizational issues and problems. And I was right on your page. I think Twitter is one of them," Maher said. "I mean, you have talked about this 'woke mind virus' in really apocalyptic terms. You should explain why you don't think it's hyperbole to say things like it's 'pushing civilization towards suicide. First of all, what is the world mind virus? And if we don't deal with this, nothing else can get done."
ELON MUSK, SELF-DESCRIBED 'FREE SPEECH ABSOLUTIST,' LIMITS FREE SPEECH SINCE TAKING OVER TWITTER
"So I think we need to be very cautious about anything that is anti-meritocratic and anything that results in the suppression of free speech," Musk responded. "So, you know, those are two other aspects of the woke mind virus that I think are very dangerous is that it's anti-meritocratic. You can't question things. Even the questioning is bad. So, you know, another way… [it's almost synonymous] with cancel culture."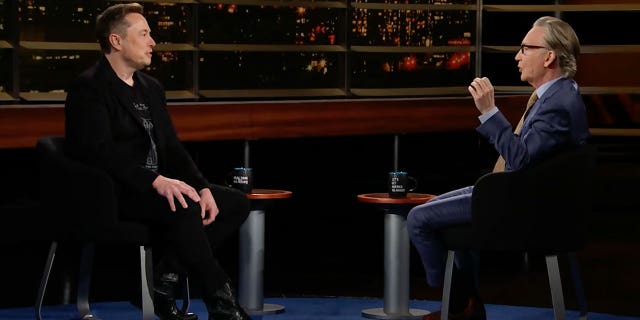 Musk dismissed his critics labeling him a "conservative," telling Maher he describes himself as a moderate and touted his resume in sustainable energy as being "not exactly far right."
"It's bizarre that we've come to this point where- free speech used to be a left or a liberal value, and yet we see from the quote 'left' a desire to actually censor. And that seems crazy," Musk said. "I mean, I think we should be extremely concerned about anything that undermines the First Amendment. There's a reason for the First Amendment… People came from countries where they could not speak freely and where saying certain things would get thrown into prison.  And they were like, well, we don't want that here. And by the way, in many parts of the world, including part of what the people might think are relatively similar to the United States, the speech laws are draconian." 
The billionaire tycoon went on to say that he saw "woke mind virus" as something that's been "a long time brewing," pointing to the "indoctrination" that has taken place on college campuses as a potential source of it.
BILL MAHER HANDS OUT 'COJONES AWARDS' TO THOSE WHO FOUGHT AGAINST CANCEL CULTURE MOBS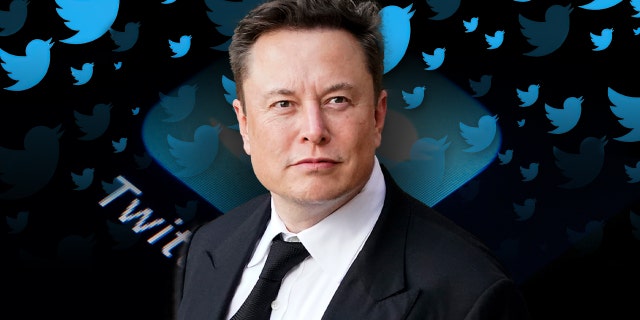 Maher later told Musk he doesn't use Twitter anymore despite Musk being "the mayor of Tweettown" because "the mob of Mean Girls is still there," adding "it's so easy to get canceled."
"I don't even know what pisses them off. They're so nuts, these kids," Maher said. "I feel like I'm walking on a roof with a blindfold. I could fall off any time."
BILL MAHER INVOKES CLINTON IN WARNING TO DEMS ABOUT TRUMP INDICTMENT: 'SEX SCANDALS DON'T WORK ON PRESIDENTS'
"You have to say well what does canceled mean," Musk responded. "Yes, people attack you on Twitter, that's one thing. But frankly, that's just an increase engagement. So I would just ignore it."
"Well, that's easy for you because they can't take your job away or any of your ten jobs, but they could take mine. And they did once, by the way," Maher shot back, referring to the cancelation of his ABC late-night show "Politically Incorrect."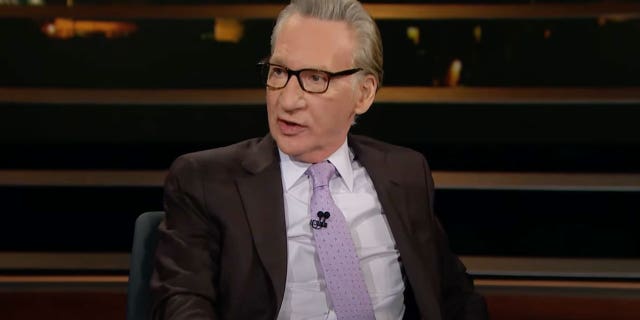 The two pivoted to Musk's concerns over AI, telling Maher that he supports "regulatory oversight" of the developing technology, adding "there should be some regulatory body that oversees what companies are doing so that they don't cut corners and potentially do something very dangerous."
After Maher mentioned Musk was "living" in the "Twitter factory" following his takeover, Musk explained how he had to take "drastic action" immediately because it was on the "fast track to bankruptcy."
CLICK HERE FOR THE FOX NEWS APP
"My concern with Twitter was to that it is somewhat of the digital town square. And it's important that there be both the reality and perception of trust for a wide range of viewpoints. And there was a lot of censorship going on and uncovered a lot of that with the Twitter Files, including a lot of government-driven censorship. It seems like that's got to be a constitutional violation what was going on there," Musk said. "And since I'm an avid Twitter user, I could detect that, like, something's not right here. And so that's really why I did the acquisition. It wasn't because I thought this is an easy way to make money or something like that."