A new report found that Microsoft's Bing search engine restricted search results more than any other platform among eight China-accessible platforms analyzed by the University of Toronto. 
"These findings call into question the ability of non-Chinese technology companies to better resist censorship demands than their Chinese counterparts," the report from the university's Citizen Lab, part of the Munk School of Global Affairs and Public Policy, stated. 
A Microsoft spokesperson told Fox News Digital that the company is looking into the conclusion but "have not yet been able to fully analyze the findings." 
"We are reaching out to Citizens Lab directly to get more information so that we can conduct any further investigation needed," the spokesperson said. 
CHINA BLOCKS YELLEN'S SPEECH ON US NATIONAL SECURITY, BILATERAL ECONOMIC RELATIONSHIP
The Citizen Lab analyzed search results from Baidu, Baidu Zhidao, Bilibili, Douyin, Jingdong, Sogou and Weibo, as well as Bing, and found over 60,000 unique censorship rules used to partially or completely censor results. 
"Given the strict regulatory environment which they face, users in China have limited choice in how they search for information," researchers wrote. "However, even among those limited choices, we nevertheless found important differences in the levels of censorship and in the availability of information among these search platforms."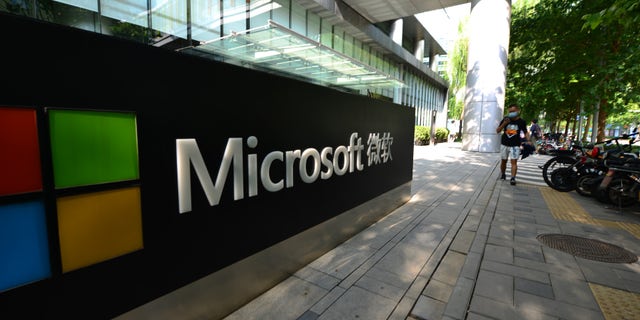 Bing and Baidu, the largest Chinese competitor search platform, had the most restrictive measures: Baidu has more censorship rules, but Bing's rules had broader interpretation, which resulted in more censored results from Bing on average. 
Platforms must adhere to certain guidelines in China, which passed legislation and regulations to include specifications on what kinds of online content should be prohibited, including anything that might harm "the image of revolutionary leaders or heroes and martyrs." 
HOUSE PASSES BIPARTISAN BILL STRIKING DOWN BIDEN'S CHINESE SOLAR HANDOUT
Other types of information or media that must remain restricted include anything that might look to incite resistance, to breaking the Constitution or laws or the implementation of administrative measures, to overthrow the government or socialist system, create division in the country, promote feudal superstitions and sexually suggestive material or injure "the reputation of state organs," among others. 
A much more extensive list can be found in the Citizen Lab report.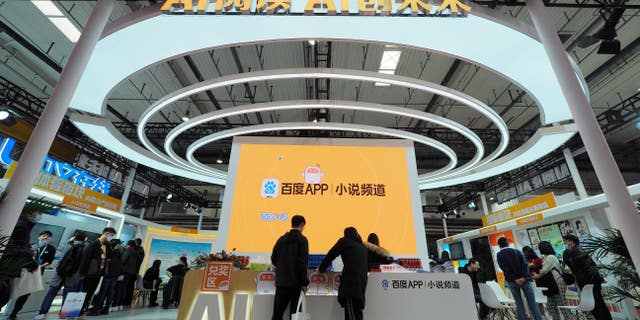 The report also looked at the models that companies use to implement censorship, such as automated blocking based on words, such as used on Chinese social media platform WeChat. 
In order to qualify as a censored result, the platform had to return a "unique notification that the user's query contains sensitive content" – classified as "transparent censorship" – or the server "spuriously" omitted some or all search results despite the content matching the query – classified as "opaque censorship." 
CHINESE HACKERS OUTNUMBER FBI CYBER PERSONNEL 'BY AT LEAST 50 TO 1,' WRAY TESTIFIES
The group then used an algorithm to identify and isolate the words or phrases that had triggered the censorship. 
"By using this algorithmic technique, we can determine the exact keyword or combination of keywords necessary to trigger censorship of a censored string of text," researchers claimed. "The results are not statistical inferences, approximations or in any way probabilistic."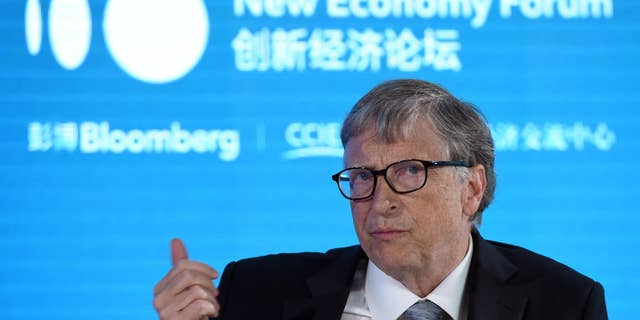 The results indicated that one in 18 names tested from Wikipedia created a censored response, half of which were outright censored on at least one of the eight platforms. The test of around 500,000 unique and previously confirmed censored keywords found 60,774 censored terms across all platforms. 
The lab concluded that North American companies, such as Google, that intend to expand services into China's market must consider whether they are comfortable with Beijing's censorship of users' political and religious rights. 
"Unfortunately, our study provides a dismal data point concerning this argument," the study concluded. "It suggests that whatever longstanding human rights issues pervade in China, they will not be magically addressed by North American technology companies pursuing business in the Chinese market."
CLICK HERE TO GET THE FOX NEWS APP
"In fact, rather than North American companies having a positive influence on the Chinese market, the Chinese market may be having a negative influence on these companies." 
Microsoft previously faced criticism for its possible censorship of results in 2021 when users who were searching for pictures of the famous "Tank Man" of the Tiananmen Square protests found no results, even when searching from the U.S.