Bulgaria's chief prosecutor escaped unharmed as a bomb exploded on a motorway near the capital, Sofia, while his motorcade drove past on Monday, government officials said.
"The chief prosecutor and his family were the target of a terrorist act," the head of the National Investigation Service, Borislav Sarafov, told reporters. He added that the incident was not an attempt at intimidation but assassination, and fortunately no one was hurt.
BULGARIA BECOMES LATEST EU COUNTRY TO BAN UKRAINIAN GRAIN IMPORTS FOLLOWING PROTESTS FROM LOCAL FARMERS
Sarafov said that around 11:30 a.m. on Monday, chief prosecutor Ivan Geshev was on his way to Sofia, when a bomb exploded on a sharp turn of the road which had to be approached at a slower speed. He said the explosion left a crater 12-16 inches deep with a diameter of nearly 10 feet.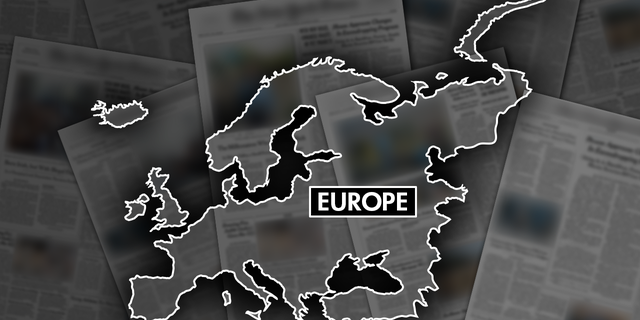 The force of the blast was equivalent to no less than 6 pounds, 10 ounces of TNT, according to initial expert estimates.
BOMB THREATS CLOSE DOZENS OF BULGARIA SCHOOLS FOR 2ND CONSECUTIVE DAY
"I am convinced that we will get to the perpetrators. The state cannot afford to allow such incidents. This is an attack on statehood. It sends a signal to the European partners that Bulgaria cannot protect its institutions. The prosecutor general is currently in a safe place," Sarafov said.
CLICK HERE TO GET THE FOX NEWS APP
Criminal proceedings have been opened for an act of terrorism, Sarafov said. The case is being treated extremely seriously. A search for detonators and fragments is underway, he said and added that the device was set not just to explode but to kill.