On Thursday, Brittney Griner participated in a press conference for the first time as a member of the Phoenix Mercury since her return to the United States following her detainment in Russia.
Shortly after she arrived on U.S. soil, Griner made it clear that she intended to return to the WNBA. She recently signed a one-year contract with the Mercury and will make her return to the basketball court in May.
Griner has not played in the league since 2021, but she arguably produced the best campaign of her career that season. She averaged 20.5 points and 9.5 rebounds per game and helped the Mercury advance to the WNBA Finals.
CLICK HERE FOR MORE SPORTS COVERAGE ON FOXNEWS.COM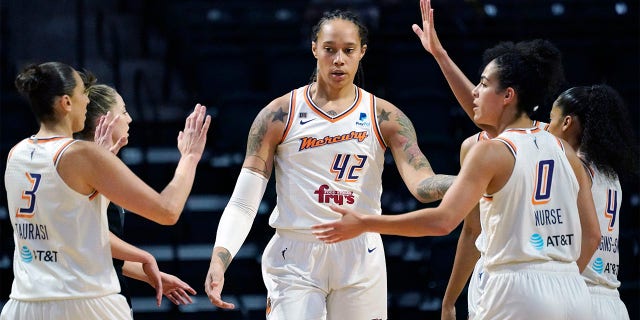 Griner became emotional at the beginning of the media session and began to cry after an opening question from a reporter.
"I'm no stranger to hard times," Griner said about making it through her detainment. "Just digging deep honestly."
BRITTNEY GRINER TO RELEASE MEMOIR DETAILING 'HARROWING EXPERIENCE' IN RUSSIAN DETAINMENT
But, the 32-year-old made it clear that she has no plans to return to the international basketball circuit, unless she is representing Team USA in the Olympics.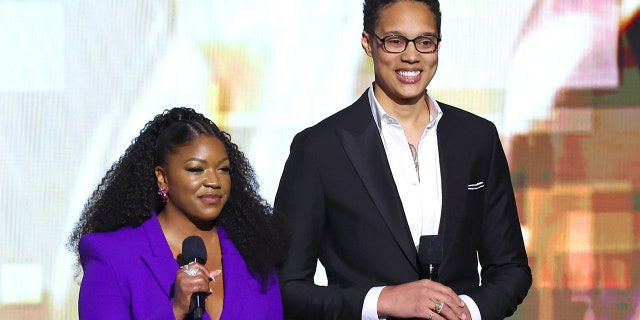 "I can say for me, I'm never going overseas to play again unless I'm representing my country at the Olympics… The whole reason a lot of us go overseas is the pay gap, to make an income, to support our families, to support overselves."
'It's a shame that we have to leave our families for holidays, you're missing everything being away. As much as I would love to pay my light bill for the love of the game, I can't," Griner said.
Griner is set to earn $165,100 during the 2023 season, according to Spotrac.
Griner was detained after customs officials at an airport outside of Moscow discovered a small amount of marijuana concentrate in vape cartridges in a suitcase in February 2022.
Last May, the U.S. State Department declared that Griner had been wrongfully detained.
During Thursday's press conference, Griner also requested that the media covers the upcoming WNBA season with the same amount of intensity that she received during her imprisonment.
"I would like to encourage all of you to be at our first game and our whole entire season, and the whole entire league as well, from start to finish. I expect to see this same coverage 'cause we have a great product."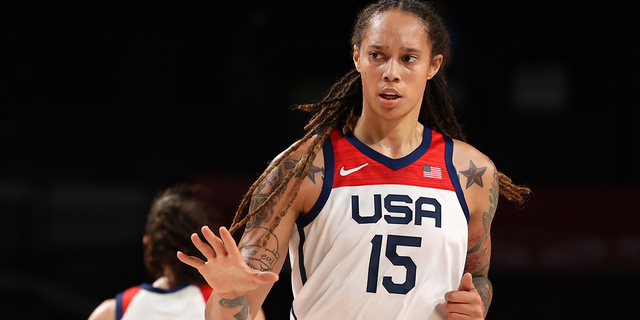 Griner also expressed gratitude for everyone who played a role and her being released. 
The former Baylor standout also mentioned that "it was good being back on U.S. soil." Despite the vocal criticism Griner has faced, she has perhaps found a new level of gratitude for her home country.
Griner has made several; public appearances since her release. Earlier this month, she was seen at a women's empowerment luncheon held by the Rev. Al Sharpton's National Action Network. In February, Griner and her wife Cherelle made an appearance at Super Bowl LVII in Arizona.
CLICK HERE TO GET THE FOX NEWS APP
Griner has been named to eight WNBA All-Star teams and is one of 11 players to win an Olympic gold medal, FIBA World Cup gold medal, WNBA title, and an NCAA title.