Milwaukee Bucks head coach Mike Budenholzer was dealing with the loss of his brother during Milwaukee's five-game loss to the Miami Heat in the NBA Playoffs. 
Budenholzer, the youngest of seven children, lost one of his three brothers prior to Game 4 of the series. The brother died from injuries in a car accident, according to The Athletic.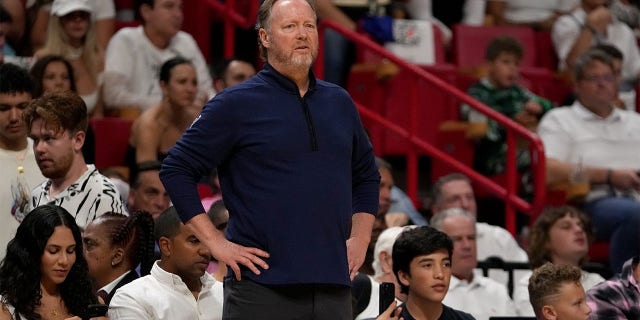 While it is not clear which of his brothers died, Budenholzer confirmed the tragic news to The Athletic through a Milwaukee spokesman. 
CELTICS' JAYSON TATUM APOLOGIZES TO JANET JACKSON FOR FORCING POSTPONEMENT OF CONCERT
Budenholzer did not discuss his brother's death during the series. 
Los Angeles Lakers head coach Darvin Ham, who served as an assistant coach under Budenholzer in Milwaukee for four seasons, told reporters Friday that Budenholzer had lost his brother.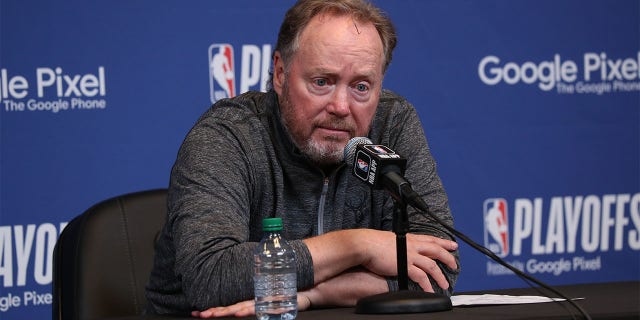 "Coach Bud is going through a lot on a personal level," Ham said. "He just lost a brother. So, my apologies, Bud, if I wasn't supposed to let anybody know. He and I have been texting. I love those guys." 
CLICK HERE FOR MORE SPORTS COVERAGE ON FOXNEWS.COM
Milwaukee's season came to a shocking end this week, and it became just the sixth top seed to lose to an eight seed. 
The Bucks were expected to quickly dispatch the Heat after Miami needed a win against the Chicago Bulls in the NBA's play-in tournament to make the playoffs.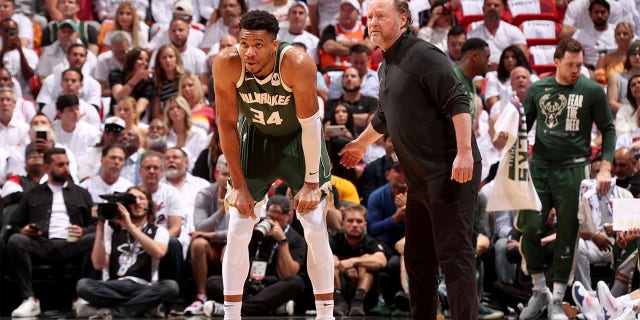 The Bucks won 58 regular season games and earned the top seed in the Eastern Conference. 
CLICK HERE TO GET THE FOX NEWS APP
But Miami star Jimmy Butler got red hot in the final two games of the series, scoring a franchise playoff record 56 points in Game 4 and following up with a 42-point performance in Game 5. 
Budenholzer led the Bucks to the NBA championship in 2021, the first title for Milwaukee since 1971.