The state of California's first in the nation reparations task force has voted to approve recommendations for how the state should compensate and apologize to Black Americans in response to slavery. 
The nine member committee that has been deliberating on the recommendations for two years voted in Oakland, California on Saturday evening to give final approval to an extensive report that offers proposals that will then go to state lawmakers in Sacramento to consider for reparations legislation.
The California task force's recommendations range from the creation of a new agency to provide services to descendants of enslaved people to tailored calculations of what the state owes residents for issues like housing discrimination and police brutality. 
The task force approved a public apology acknowledging the state's responsibility for past wrongs and promising the state will not repeat them. It would be issued in the presence of people whose ancestors were enslaved.
ACTIVISTS DEMAND HIGHER PAYMENTS FROM CALIFORNIA REPARATIONS TASK FORCE: '$200 MILLION' PER PERSON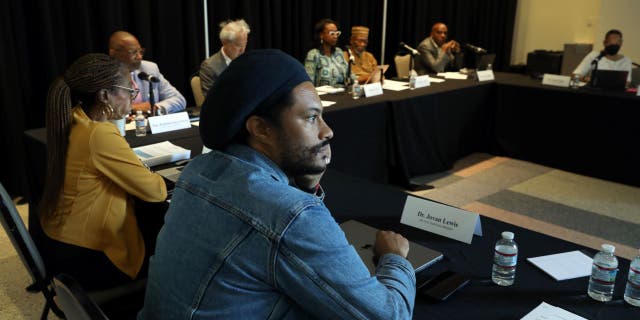 The committee will meet one more time on June 29 in Sacramento to officially hand over the final report to the state legislature.
The task force did not put forward an official price tag which will be ironed out by the legislature but experts believe the cost could reach into the billions of dollars. The report does include projection restitution estimates and suggestions as to who would qualify for payments. 
Economists predicted in a preliminary estimate in March that California's reparations plan could cost the state more than $800 billion. The task force, which consulted five economists and policy experts to arrive at the number, said at the time that the total didn't include compensation for property that the group says was taken unjustly or for the devaluation of Black-owned businesses.
California's total annual state budget sits at roughly $300 billion.
Earlier this week, however, the task force published its latest proposals, which don't contain an overall price tag but instead outline ways California could calculate how much money Black residents have lost since 1850, when the state was established, through today due to discrimination.
CALIFORNIA REPARATIONS PANEL SAYS TOTAL COST 'LEAST IMPORTANT' ASPECT DESPITE POTENTIAL $800B PRICE TAG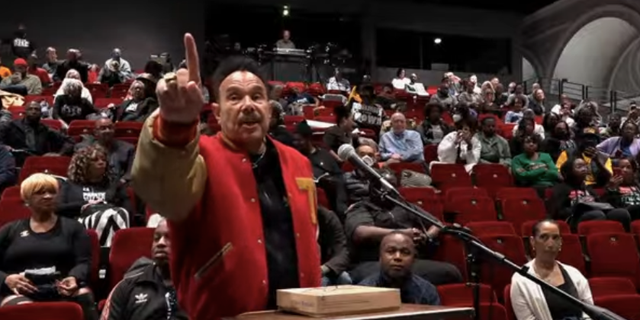 Whatever the final figures, it's unclear how California would afford to pay millions of dollars to each eligible Black resident. California Governor Gavin Newsom announced in January that the state faces a projected budget deficit of $22.5 billion for the coming fiscal year. Weeks later, the California Legislative Analyst's Office, a government agency that analyzes the budget for the state legislature, estimated in a subsequent report that Newsom's forecast undershot the mark by about $7 billion.
In total, a Black person who has lived in California for their whole life, until at least age 71, could potentially receive more than $1.2 million in lifetime restitution.
The panel members debated various ways to compensate Black Americans for slavery such as housing grants and tuition reimbursement but ultimately decided on recommending direct payments.
Any final decision on reparations must be passed through California's Democrat-controlled legislature and signed by Newsom.
CLICK HERE TO GET THE FOX NEWS APP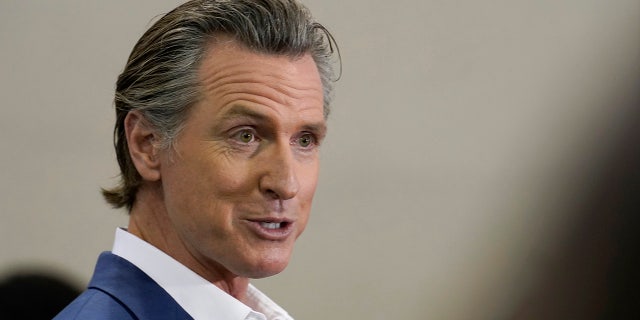 Fox News' Aaron Kliegman and the Associated Press contributed to this report