The Arizona Cardinals have responded to former front office executive Terry McDonough's arbitration case, saying it was his "erratic behavior" that "eventually damaged his career."
Owner Michael Bidwill and the Cardinals issued their response to The Associated Press, detailing instances in which McDonough displayed "volatile behavior."
McDonough filed an arbitration claim against the Cardinals in April, accusing Bidwill of cheating. McDonough said his objection to a scheme that would involve "burner phones" to get around GM Steve Keim's 2018 suspension following a DUI led to a demotion. 
CLICK HERE FOR MORE SPORTS COVERAGE ON FOXNEWS.COM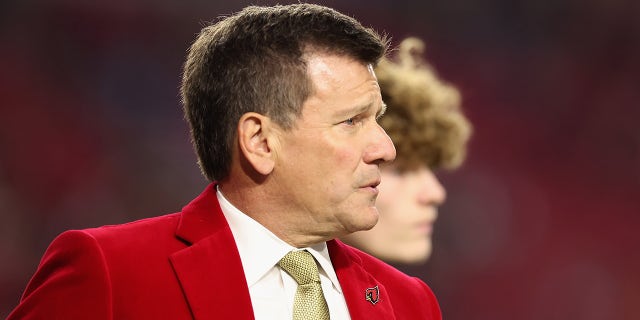 McDonough, who worked in the Cardinals' front office for a decade, claims he still has that burner phone. 
The Cardinals' new GM, Monti Ossenfort, informed McDonough he would not be retained when his contract was up in 2024. McDonough signed a new contract in May 2022, which the Cardinals say included "a waiver of all his legal claims."
Arizona claims McDonough has filed for arbitration "in retaliation" of Ossenfort's decision not to retain him, and he's included claims that "are full of exaggerations and falsehoods about the Cardinals organization and its President."
CHOOSING NICK BOSA OVER KYLER MURRAY 'WOULD HAVE GOTTEN ME FIRED,' EX-CARDINALS GM SAYS
"Mr. McDonough's filing is full of allegations and assertions that, while colorful, are not true and do not state viable legal claims," the team's attorneys said, via AP. "Mr. McDonough has been hanging onto this salacious yet fictitious story since the summer of 2018 and occasionally threatened to make it public."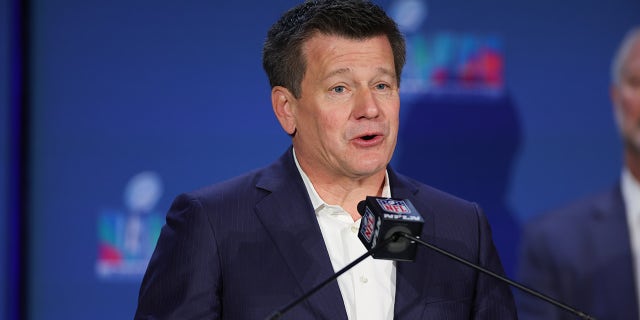 As for burner phones, the team's attorneys say a "senior football executive who is no longer with the organization" was the official who distributed them. Once Bidwill caught wind of it, he ordered the phones be collected immediately.
The Cardinals also cited examples of McDonough's behavior, which included a "livid and indignant" conversation with Bidwill after McDonough was passed up for the GM job with the San Francisco 49ers in 2017.
"The club later learned that Terry made an inappropriate phone call to the 49ers to vent his anger about their decision and later had to call them back, more than once, to apologize," attorneys said, via AP. 
Bidwill also revealed a text message conversation he had with McDonough after a confrontation during training camp. 
AARON RODGERS BIDS HEARTFELT FAREWELL TO PACKERS AFTER 18 SEASONS: 'I WILL SEE YOU AGAIN GREEN BAY'
"What was very disturbing today was the unprofessional and argumentative reaction you had to my comment to you after practice to not let me 'be an afterthought.' Your reaction was completely disproportionate to my statement," Bidwill texted McDonough. "You had no reason to lose your temper.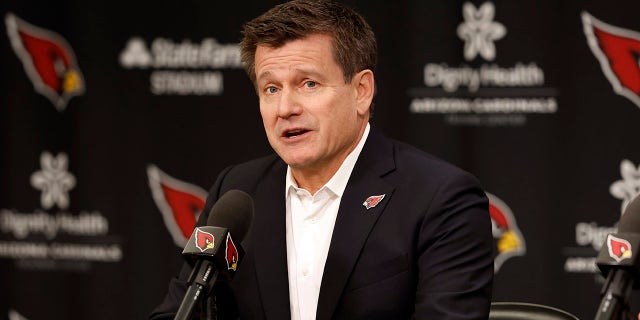 "I can't remember the last time I had that kind of interaction with any member of our staff, say nothing of an executive. It was juvenile and unbecoming. Puffing out your chest, pointing your finger at me, raising your voice and repeating yourself in an attempt to intimidate me into agreeing with you. Telling me to 'prove' my concern. Really?!"
"I apologize for the interaction today," McDonough responded. "You have been a big advocate and supporter of mine. I have a great amount of respect for you. … It will not happen again." 
Bidwill also mentioned how McDonough walked in late the day Kyler Murray, the team's No. 1 overall pick of 2019, arrived. McDonough was reportedly wearing a T-shirt, cargo shorts and flip-flops, something the owner took exception to. He called it "embarrassing" and "unacceptable."
CLICK HERE TO GET THE FOX NEWS APP
McDonough wore many hats for the Cardinals in his 10 years in the front office. For the past three seasons, he's been a senior personnel executive. He worked as vice president of player personnel from 2014-2018.