The Biden administration is launching a "targeted enforcement operation" in El Paso, Texas, on Tuesday to process and potentially deport and expel illegal immigrants in one of the hotspots for migrant crossings – as numbers have surged along the border ahead of the end of Title 42 later this week.
Agents and officers from Customs and Border Protection (CBP) and Immigration and Customs Enforcement (ICE) will conduct the operation in El Paso, where about 2,200 migrants are currently camped or living on the streets a few blocks from major ports of entry that connect El Paso with the Mexican city of Juárez. 
That's amid a broader surge that has seen over 26,000 apprehensions and over 7,000 "gotaways" in just 72 hours, according to official statistics. 
Fox cameras have already shown images of enormous lines of migrants crossings into parts of Texas – the majority of whom are single adults.
FOX NEWS FOOTAGE CAPTURES HUNDREDS OF MIGRANTS CROSSING INTO TEXAS AS TITLE 42'S END APPROACHES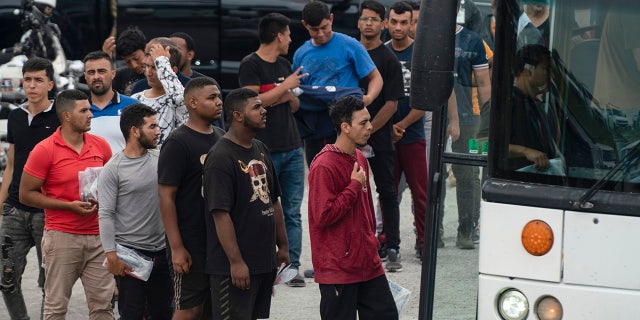 It comes ahead of the end of the Title 42 public health order on Thursday, which has been used since 2020 to expel hundreds of thousands of migrants quickly due to the COVID-19 pandemic. In March, nearly half of all migrant encounters ended in a Title 42 expulsion.
The order's end is expected to bring an enormous number of migrants to the border, who believe they have a greater chance of being admitted into the U.S. once the order ends. The Biden administration has said that is not true, and has warned that it is stiffening penalties for illegal entry while urging migrants to use expanded legal pathways instead.
The operation will see agents "process individuals for vetting and placement into Title 42 expulsion or Title 8 removal proceedings, as applicable," CBP said in a release. Those who are deemed to pose a national security or public safety threat will be moved to ICE for detention.
"As we have said repeatedly, individuals who do not have a lawful basis to remain will be removed," acting CBP Commissioner Troy Miller said in a statement. "Individuals should not listen to the lies of smugglers and instead use lawful pathways to protection."
BIDEN ADMIN WARNS MIGRANTS ENTERING ILLEGALLY 'WILL RESULT IN REMOVAL' AMID FEARS OF POST-TITLE 42 SURGE
The agency stressed, however, that neither agency will take action "in or near a location that would restrain people's access to essential services or engagement in essential activities to the fullest extent possible."
Meanwhile, CBP will reduce operations at the nearby Paso Del Norte port of entry. The agency is encouraging travelers to use alternate ports.
The Biden administration has been attempting to dissuade migrants from making the journey north, while implementing a number of measures to deal with what could be a historic number of encounters in the coming days.
TILLIS, SINEMA TO INTRODUCE BILL TO ALLOW MIGRANT EXPULSIONS TO CONTINUE AFTER TITLE 42 ENDS
Last week it announced the deployment of 1,500 troops to the border, as well as the establishment of migrant processing centers across Latin America and a deal for Mexico to take back non-Mexican illegal immigrants. 
The Department of Homeland Security also announced the distribution of an additional $332 million in funding to NGOs and local governments to aid migrants released from custody. 
The administration has also upset immigration activists by moving forward with a rule that could make migrants ineligible for asylum if they cross the border illegally and fail to claim asylum at a country through which they have already traveled.
Meanwhile, DHS Secretary Alejandro Mayorkas has been repeating the claim that the border is not open, and has stressed that migrants can face consequences, including re-entry bans and criminal prosecution if they enter illegally after Thursday.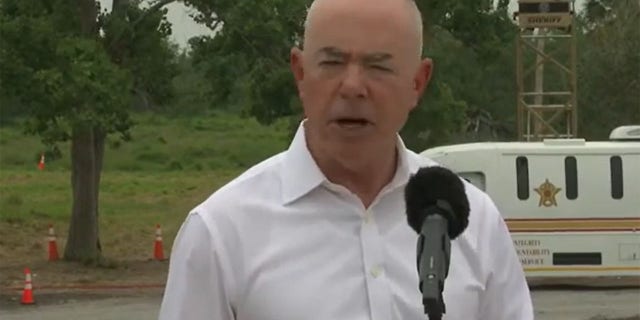 CLICK HERE TO GET THE FOX NEWS APP
"The border is not open," Mayorkas said last week in Texas. "It has not been open, and it will not be open subsequent to May 11. And the smugglers who exploit vulnerable migrants are spreading misinformation. They are spreading false information, lies in a way to lure vulnerable people to the southern border and those individuals will only be returned."
Fox News' Danielle Wallace and Bill Melugin contributed to this report.