Boston Celtics forward Grant Williams had his head smashed into the court during the fourth quarter of Boston's 114-102 victory over the Philadelphia 76ers Friday night. 
While scrambling for a loose ball, Williams and Jaylen Brown wound up on the floor, which caused 2023 MVP Joel Embiid to leap over the two players.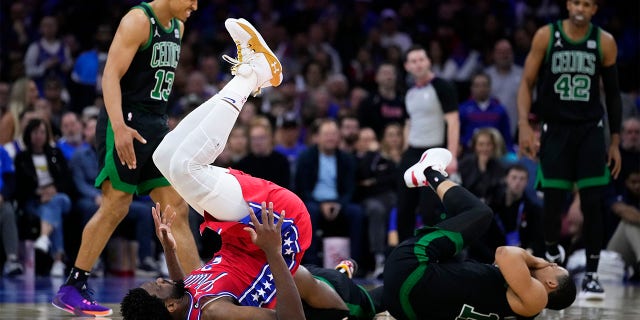 Unfortunately for Williams, Embiid didn't clear the two, and his foot stepped on the back of Williams' head, causing his face to smash into the floor. 
"I was like, 'Dang, I really got curb-stomped,'" Williams said after the game. "I'm just thankful he didn't like fully just lean his weight onto it. He definitely got me pretty badly. But then I think he felt that he landed on something, so he picked his foot up. It hurts a little bit."
Embiid apologized to Williams after he re-entered the game.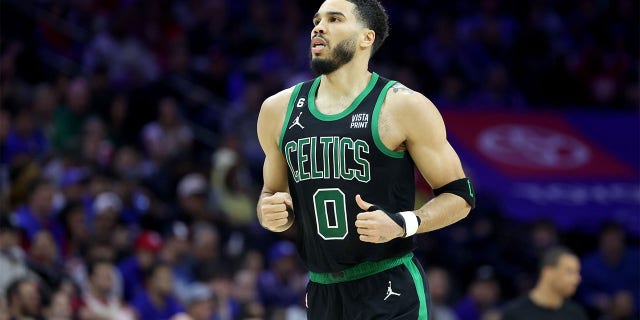 "That was kind of nasty," Celtics guard Jayson Tatum said.
The Celtics pulled away late in Game 3, getting timely buckets from Tatum and center Al Horford. 
Tatum led Boston in scoring with 27 points, including seven points in the final 2:40 of the fourth quarter. 
James Harden struggled mightily for the 76ers and is now 5-28 from the field in the last two games after scoring 45 points in Philadelphia's Game 1 win.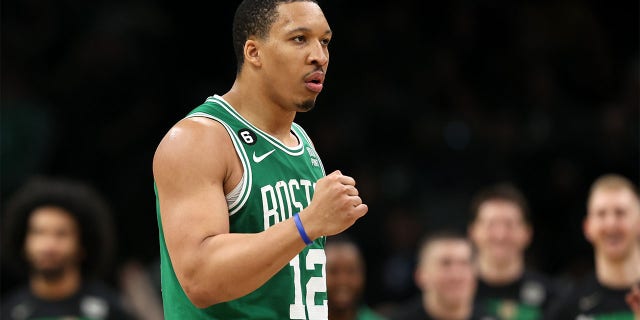 "We're just trying to make him work as much as we can," Celtics coach Joe Mazzulla said. "Trying to keep him off the free-throw line. Guys are just working to take away those details."
Game 4 will tip off on Sunday at 3:30 p.m. ET.
The Associated Press contributed to this report.