Podcast host Charlamagne Tha God grilled Democrats for refusing to host debates in 2024 and potentially risk another candidate competing against Joe Biden.
"That's why it's whacked that the DNC won't let nobody primary. They won't do no primaries next year, man," Charlamagne said on the Thursday edition of his show the Brilliant Idiots. "Do a f—ing primary debate!" 
The podcast host was responding to the Democratic National Committee's recent announcement that it would not allow a nationally televised primary debate that would pit Biden against other candidates. 
ELON MUSK RIPS DNC FOR NOT HOLDING PRIMARY DEBATES, CORONATING BIDEN: 'TOO MUCH BACK ROOM DEALING'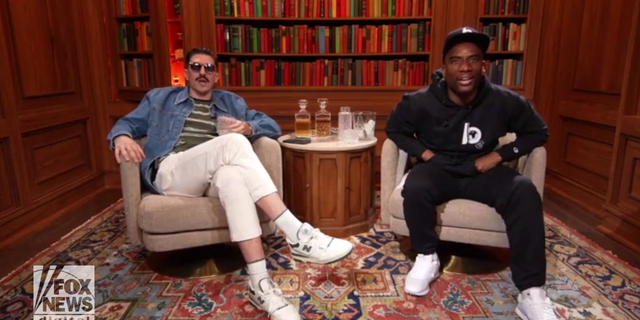 Charlamagne specifically called for Biden to debate fellow Democratic presidential candidates Robert Kennedy Jr. and Marianne Williamson.
"Put Joe Biden up on that stage with Bobby Kennedy who's challenging him. And Marianne Williamson and whoever steps up to the plate. And let's have a f—ing discussion, yo!"
"Democrats are goofies, bro. Look how goofy y'all are," comedian and show co-host Andrew Schulz said. "Y'all really judge Trump and people who like Trump, when you got this motherf—er running again?"
"Freedom," Biden said in his 2024 presidential announcement video. "Personal freedom is fundamental to who we are as Americans. There's nothing more important, nothing more sacred. That's been the work of my first term to fight for our democracy."
BIDEN CHALLENGER SLAMS DNC FOR NOT HOLDING PRIMARY DEBATES: 'DISAPPOINTED' BUT 'NOT SURPRISED'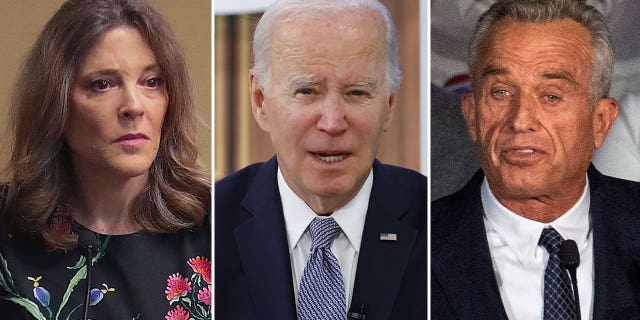 "America is a sham. I don't give a f— what he says," Charlamagne said, responding to the video. 
"To protect our rights, to make sure that everyone in this country is treated equally and that everyone is given a fair shot at making it," Biden also said. 
"I'm not listening to the three minutes of this s—, yo. The world is in shambles," Charlamagne responded back.
This is not the first time that Charlamagne has criticized Biden. In January, on his show "The Breakfast Club," the host said that the president was seemingly confused and attempting to speak with the dead.
"I [saw] him talking to a ghost," Charlamagne said, in an apparent reference to when Biden seemingly forgot about the death of Rep. Jackie Walorski, R-Ind., at an event last year.
RNC WEIGHS REQUIRING LOYALTY PLEDGE FROM EVERY 2024 GOP CANDIDATE TO SUPPORT EVENTUAL REPUBLICAN NOMINEE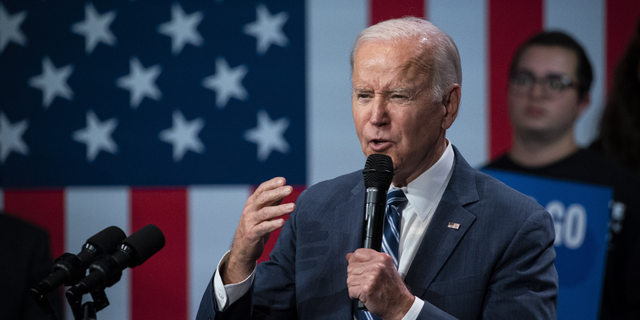 Charlamagne's co-host, DJ Envy, agreed, saying that "[Biden] was talking to a ghost, he forgets a lot, there's times where he looks confused, doesn't know where he's walking." 
"To me, it looks like he has early signs of dementia," he later added. 
CLICK HERE TO GET THE FOX NEWS APP 
"If [Biden] doesn't understand what's going on and he's asking so many questions, who's running this d–n country?" DJ Envy asked, further wondering, "Do we want him being the face of America?"