Chicago residents condemned local leadership last week for plans to house illegal immigrants in a shuttered high school in the neighborhood.
Chicago is one of many cities overwhelmed by illegal immigrants seeking asylum amid crisis at America's southern border. During a May 4 community meeting at South Shore International College Preparatory High School, local residents expressed their outrage at the proposal of housing hundreds of migrants in an already struggling area. 
"What's important is that we really establish this is humanitarian crisis, and we are here," Chicago chief engagement officer Nubia William said as the crowd jeered in opposition.
"While this crisis may constitute an emergency for the city of Chicago, it does not constitute an emergency for the South Shore community," Alderman Michelle A. Harris said.
MAYOR-ELECT BRANDON JOHNSON DOUBLES DOWN AGAINST 'DEMONIZING' YOUTH FOR VIOLENT BEHAVIOR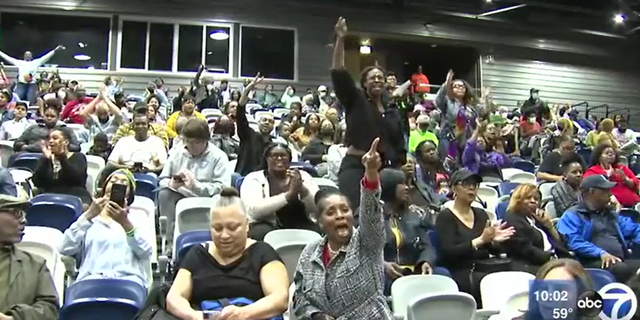 "When it comes to the total number of people at South Shore at any given point in time, it is fluid," A local leader told the audience. "We would start with 250-500." The audience could be heard yelling in response.
"How could you do that without consulting us?" One visibly outraged resident responded.
"I am concerned with safety in the area," another could be seen telling the local council.
ABC7's footage showed executive director of constitutional policing Tina Stagg announcing that police will be stationed to oversee the migrants at this facility 24 hours a day. ABC7 itself observed however that "Those are exactly the kind of services South Side residents say they have begged for and been denied."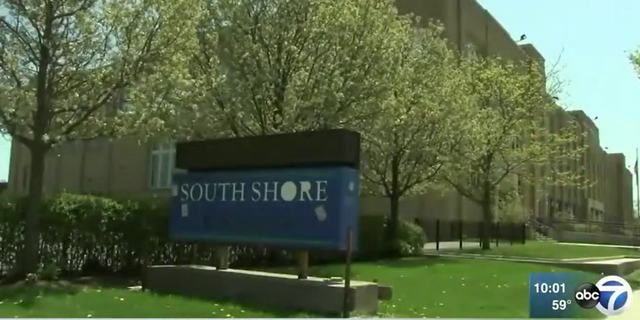 CHICAGO'S LORI LIGHTFOOT SLAMMED OVER CRIME PIVOT FOLLOWING OUSTING: 'TOO LITTLE TOO LATE' 
One resident could be seen demanding that for "every homeless immigrant you bring in," that they also administer to "one of the homeless individuals in our community," arguing, "I think that would be fair."
WTTW News also quoted residents expressing their concern at the meeting.
"Why would you do that without asking us about our input to the people who leave right in front of the South Shore school? Two-hundred and fifty people, give me a break," one local Chicago resident said.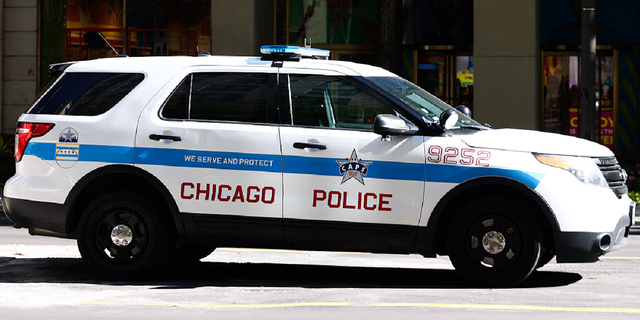 CLICK HERE TO GET THE FOX NEWS APP
"Where is the money coming from?" another attendee reportedly asked. "Migrants don't pay taxes. I understand helping people, but you have to start with your own home. Why don't we have those resources with what's happening here." 
One resident even shouted, "Build the wall. Make a border."