Former Republican New Jersey Gov. Chris Christie admitted he was "very concerned" about a possible rematch between President Biden and former President Donald Trump in 2024, while also noting he is considering a presidential run of his own as a result. 
"I'm very concerned that what we're heading toward is a Trump-Biden rematch," the former governor and 2016 primary rival to Trump said during radio interview appearance on WABC 770 AM's "Cats Roundtable" with John Catsimatidis. "A Trump-Biden rematch is bad for the Republican Party." 
Christie went on to criticize the former president's electoral track record, saying he "has done nothing but lose since he won the election in 2016."
"We lost the House in 2018. The Senate and the White House in 2020. We underperformed in 2022 and lost more governorships and another Senate seat. Donald Trump cannot win," Christie said.
CHRISTIE COMPLAINS ABOUT LACK OF GOP TRUMP CRITICISM: 'IT'S LIKE HE'S VOLDEMORT'
Christie acknowledged he was considering a 2024 presidential run of his own, given his perception that none of the current GOP hopefuls are willing to take on Trump.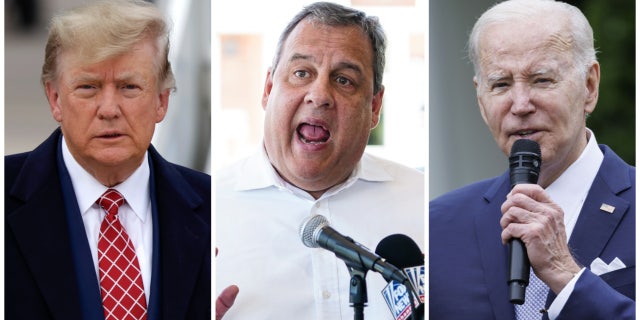 "He's on a vanity exercise to try to make himself feel better. That's not going to make the country any better," Christie said. "That's why I'm considering it because I'm concerned that the people that are in the race so far are unwilling to take him on directly."
CHRISTIE ARGUES 'IT'S NOT GOING NICELY' FOR TRUMP IN 2024
"The only way to beat the front-runner is to take the front-runner on directly," he said.
Christie has been critical of the former president and the Republican Party's approach to Trump as the 2024 race continues to heat up, recently denouncing the party for not actively pushing back more against the former president.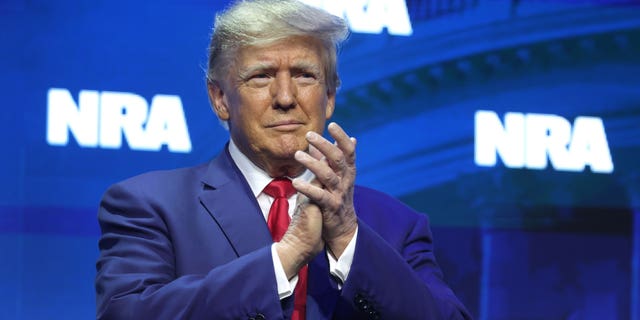 "You're not going to beat someone by closing your eyes, clicking your heels together three times, and saying, 'There's no place like home,'" Christie said in April during a small event in New Hampshire.
CHRIS CHRISTIE ARGUES 'IT'S NOT GOING TO END NICELY' FOR DONALD TRUMP IN '24, AS HE TOUTS HIS OWN DEBATE CHOPS
Christie also touched upon his own presidential run during this trip, arguing he has the debating potential to potentially take down Trump, should they face off on a debate stage.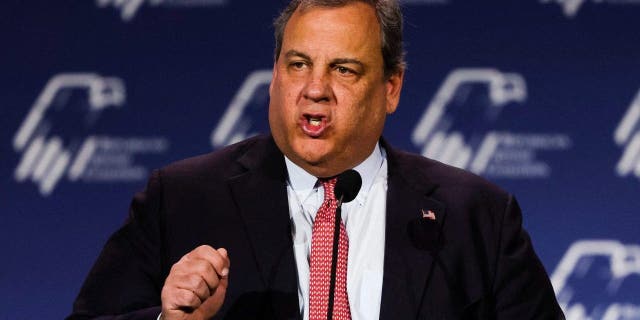 Christie is expected to make a decision later this month, telling Fox News also while in New Hampshire that he is "not there yet."
CLICK HERE TO GET THE FOX NEWS APP 
"I'm not there yet. I don't know enough yet. And I haven't spoken to enough folks yet to be able to make a final decision," Christie said. 
Fox News' Paul Steinhauser and Stephen Sorace contributed to this report.