A college baseball player in Texas has been left with serious injuries, including partial paralysis of his leg, after he was shot in the chest by a stray bullet from a nearby shooting during a game over the weekend, his family revealed on Tuesday. 
​​Texas A&M University-Texarkana baseball player Matthew Delaney, 18, is recovering in the ICU with a number of serious injuries, including paralysis in his left leg, a collapsed lung and two broken vertebrae, after he was struck in the chest during a game against the University of Houston-Victoria on Saturday, Amy Delaney, the teen's mother, told ESPN.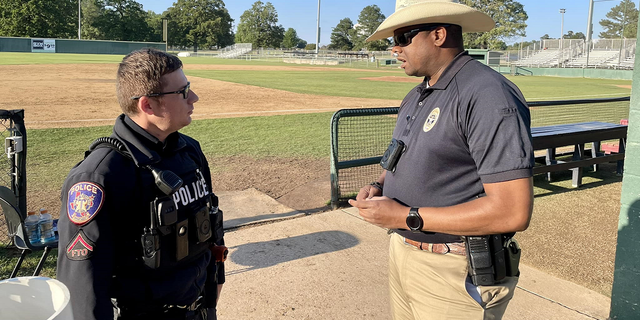 "He was where he was supposed to be, doing what he was supposed to be doing," she said of her son who was shot near the bullpen at Spring Lake Park in Texarkana. "It's not something that we would have ever imagined."
COLLEGE BASEBALL PLAYER WOUNDED BY STRAY BULLET DURING GAME: 'INCREDIBLY BAD LUCK, BAD PLACE'
According to Texarkana Police Department, law enforcement initially received calls about shots fired in a neighborhood just west of the park. Calls of a baseball player possibly being shot came in soon after, and law enforcement connected the two incidents. 
"Our detectives and crime scene investigators responded to the house on Lynda [Street] and determined that the incident started as a disturbance there that lead to two men shooting at each other in front of the house," police said in a statement posted to Facebook. "One of those errant rounds traveled about 400 yards and struck the innocent victim at the ball field."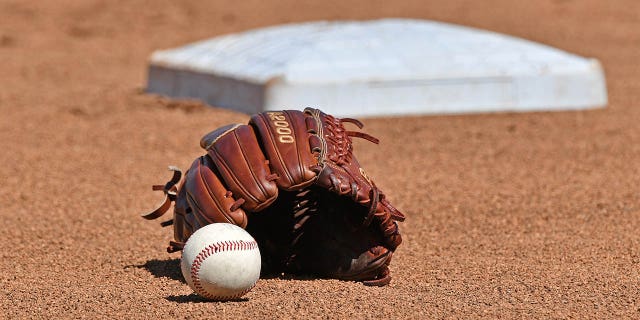 CLICK HERE FOR MORE SPORTS COVERAGE ON FOXNEWS.COM
Police said the two suspects fled the scene, but on Monday, Demarco Banks, 20, turned himself in. Kamauri Butler, 17, turned himself in the following day and was charged with aggravated assault. Banks was charged with deadly conduct. Both are believed to be the shooters.
Three other people were arrested by law enforcement on the day of the shooting on a variety of charges, including drug and firearm possession.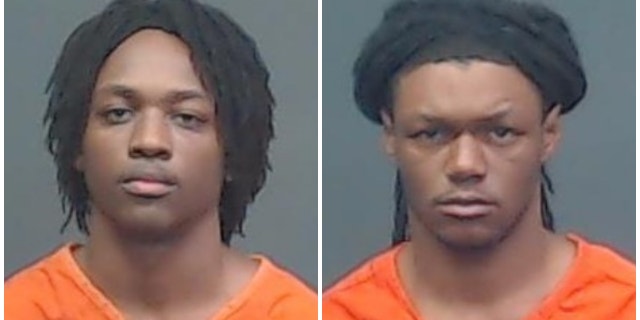 CLICK HERE TO GET THE FOX NEWS APP
Amy Delaney told ESPN that as of Tuesday, doctors were still not able to remove the bullet near his spine, but she said he is slowly making improvements and has felt sensation in his leg.