Elissa Brett, the college basketball player who was on the receiving end of a punch during a Women's NIT game against Memphis in March, transferred to Michigan, the school announced Friday.
Brett spent four seasons at Bowling Green University and led the Eagles to the semifinals of the WNIT and the Mid-American Conference Championship Game. She is set to graduate from Bowling Green with a degree in human development and family studies.
CLICK HERE FOR MORE SPORTS COVERAGE ON FOXNEWS.COM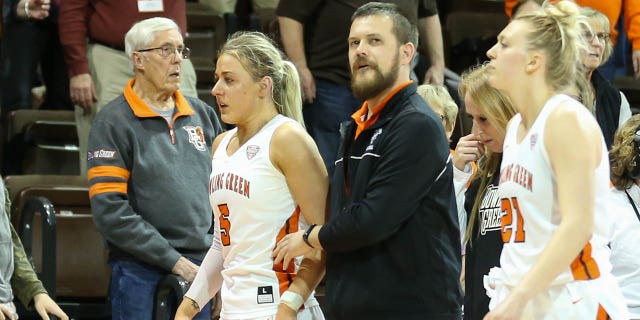 "Elissa is a proven winner. She is such a competitor and what is really important during the recruiting process is finding players who fit into our style. One of our core values is competitive greatness; we want players who want to compete at the highest level and who want to win at everything they do," Michigan coach Kim Barnes Arico said in a news release.
"She does all of those things, and I think she is going to be a candidate for our sticker award every single day. She is an exceptional defender who takes charges and rebounds extremely well from the guard position. She can get to the basket and made more than 90 three-pointers last season, so she can really score from all over the court. She also brings a lot of experience to our team, both in the regular season and in the postseason."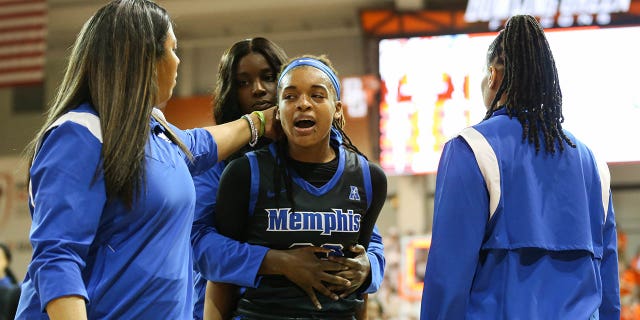 Brett was thrust into the spotlight in March after she was on the receiving end of a punch during a game against Memphis in the WNIT.
EX-LOUISVILLE STAR HAILEY VAN LITH TRANSFERS TO NATIONAL CHAMPION LSU
Tigers guard Jamirah Shutes was charged with assault for her role in the fight. She pleaded not guilty after the incident.
The incident happened at the conclusion of the Memphis-BGSU matchup. As both teams approached mid-court to shake hands, Shutes appeared to stop when she reached Brett.
Shutes then appeared to sucker-punch Brett, forcing her to the floor.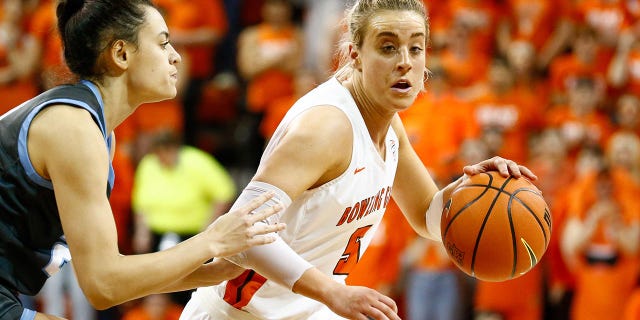 According to an incident report provided by BGSU, Shutes allegedly struck Brett in the face "with a closed fist," resulting in "some swelling in [Brett's] right eye."
CLICK HERE TO GET THE FOX NEWS APP
A member of the Tigers' coaching staff then appeared to grab Shutes and escort her off the court.
Fox News' Paulina Dedaj contributed to this report.