Colorado Buffaloes players are taking the advice of head coach Deion Sanders to "go ahead and jump in that [transfer] portal."
On Monday, 18 Colorado players entered the transfer portal, bringing the total number to enter the portal since Sanders took the job in Boulder to 41, according to The Athletic.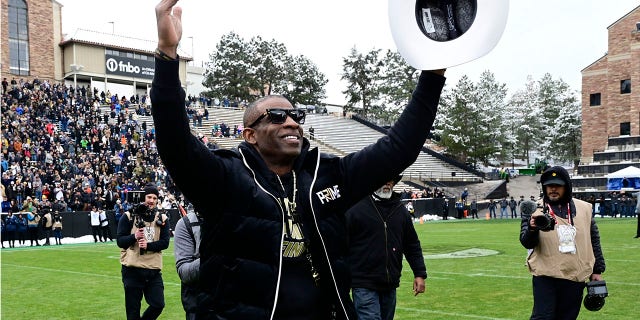 "You all know that we're gonna move on from some of the team members and we're gonna reload and get some kids that we really identify with," Sanders said after the spring game. "So this process is gonna be quick, it's gonna be fast, but we're gonna get it done."
COLORADO WIDE RECEIVER ENTERS TRANSFER PORTAL AFTER BIG SPRING GAME
One of the players to enter the portal – wide receiver Montana Lemonious-Craig – put on a big performance during Saturday's spring game, recording three receptions for 154 yards and two touchdowns. 
"During the course of my time at the University of Colorado, I have been fortunate to cross paths with many remarkable individuals who have played a significant role in my journey," Lemonious-Craig wrote in a statement.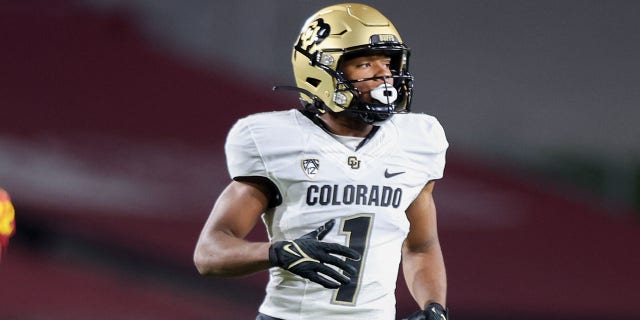 "… I am truly grateful for each and every person who has contributed to my college experience. I am particularly thankful for the sincere people I have had the pleasure of meeting during my time at the University of Colorado. The warmth and kindness that I have experienced from the faculty, staff, and fellow students has made my time here truly special."
CLICK HERE FOR MORE SPORTS COVERAGE ON FOXNEWS.COM
The mass exodus is another example of Sanders shaking up the culture in Colorado, as "Coach Prime" is attempting to resurrect a program that went 1-11 in 2022. 
In his first meeting with the team as head coach, Sanders made headlines by imploring returning players to "go ahead and jump in that [transfer] portal" as he was bringing players with him to Colorado.  
CLICK HERE TO GET THE FOX NEWS APP
While his message caused a stir, it apparently was received well within the Colorado program.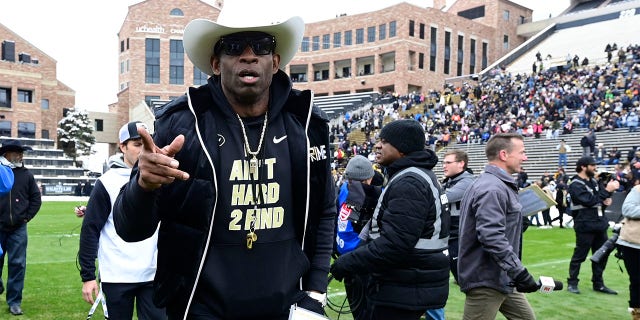 "A little bit I thought, 'Dang, that could be construed as rude, disrespectful,' but at the same time, he wouldn't be here if we didn't need him," Darian Hagan, former CU player and member of the football staff told ESPN. "The truth is the truth, and he spoke the truth. The guys that got in the portal, they didn't deserve to be here, because if you let words convince you to move on and not fight for what you believe in and what you signed up for, you shouldn't be here."
Colorado set attendance records for Saturday's Spring Game and the program has sold out of season tickets for the first time in 27 years. 
Fox News' Paulina Dedaj contributed to this report