After discovering cannabis products are being sold in convenience and CBD stores across Connecticut with higher levels of THC than regulated dispensaries, legislators moved Tuesday to impose new restrictions on the amount of marijuana's main intoxicating component in these products.
The bipartisan legislation, which cleared the state House on a nearly unanimous vote, marks the first major update of the state's fledgling recreational marijuana program that kicked off in January.
"All we're trying to do is make sure that any products that are sold with a significant amount of THC in Connecticut are sold in our regulated marketplace through the dispensaries, where there's labeling requirements, there's per package requirements, there's per container requirements," said Rep. Mike D'Agostino, D-Hamden, who held out a handful of large, colorful THC gummies that were being sold legally at an unregulated store due to a "loophole" in federal law concerning CBD stores.
CONNECTICUT DEMOCRAT'S DUI CHARGE TO BE EXPUNGED PENDING COURSE COMPLETION
The bill, which now awaits a vote in the Senate, imposes new THC limits for products sold in these stores, including for tinctures, oils, lotions and edibles. The legislation also pulls chemically created high-THC products off the shelves of non-regulated stores, an issue other states have been grappling with as well.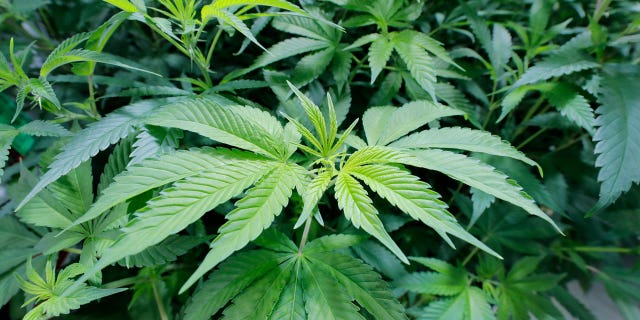 Rep. David Rutigliano, R-Trumbull, who originally opposed Connecticut's marijuana legalization law, said he supports these new changes and believes they will help address public safety concerns.
CLICK HERE TO GET THE FOX NEWS APP
"I've heard from constituents concerned about the poisoning of young children. That really happens from gas stations and other outlets that are selling things they really shouldn't sell," said the lawmaker, who helped to craft this bill. "These things in my opinion should really be limited to somebody that has a license to sell and distribute marijuana and not appear in your local gas station."