An anti-graft tribunal in Pakistan's eastern city of Lahore on Tuesday allowed authorities to interrogate the president of former premier Imran Khan's political party in a corruption probe, prosecutors and a defense lawyer said.
The latest development comes a day after the National Accountability Bureau arrested Pervez Elahi in the garrison city of Rawalpindi after his one-month detention expired. Elahi was detained under a law that allows the government to arrest any suspect to ensure law and order in the country.
Elahi is the president of Pakistan Tehreek-e-Insaf, or PTI. Khan, who is imprisoned, is the chairman.
Khan was arrested on August 6 after a court sentenced him to three years for corruption in a move that analysts say could halt his future in politics, for now.
The court ruled that Khan, who was ousted in a no-confidence vote in April 2022 but remains the country's leading opposition figure, had concealed assets after selling state gifts. Khan denies the charge.
JAPAN WILL 'NEVER REPEAT THE TRAGEDY OF WAR,' PM VOWS ON 78TH ANNIVERSARY OF UNCONDITIONAL WWII SURRENDER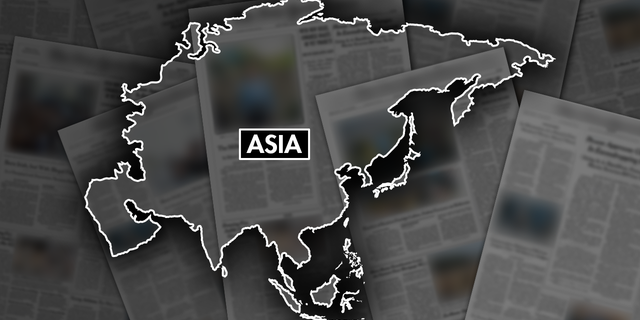 CLICK HERE TO GET THE FOX NEWS APP
Tuesday's development was a blow to Khan's party as Elahi was expected to campaign for his release. It came hours after police arrested Khan's nephew, Hassan Niazi, on charges of inciting people to violence in May when Khan's supporters attacked government and military installations.
At least 10 people died in the May 9 violence, which subsided only when the Supreme Court released Khan, who has been implicated in more than 150 legal cases since his ouster. Khan is also accused of inciting people to violence after his arrest.
A court in Islamabad on Tuesday canceled Khan's bail in three cases, meaning he could be arrested even if he is released by the Islamabad High Court, which is expected to hear his appeal against his conviction and sentencing this month.
Khan's party blames his successor, Shehbaz Sharif, for victimizing him.
Sharif replaced Khan in April 2022 and relinquished his charge on Monday when caretaker premier Anwaar-ul-Haq Kakar took charge to oversee the elections, which are expected to be held in October or November under the constitution.