Dallas Cowboys fans were probably not happy with star edge rusher Micah Parsons after he was spotted wearing a Philadelphia 76ers jersey at an NBA playoff game over the weekend. 
But the two-time Pro Bowl linebacker seemingly had a valid reason for representing the city of his NFC East rival.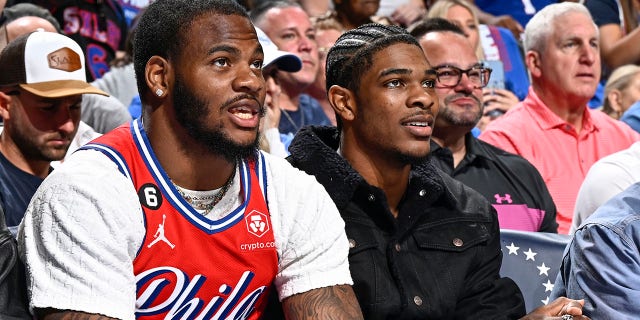 Parsons, who is originally from Harrisburg, Pennsylvania, and went to Penn State before being drafted by the Cowboys with the No.12 overall pick in 2021, created a social media frenzy when he was seen courtside at the Sixers-Celtics Eastern Conference semifinals on Sunday wearing a Tyrese Maxey jersey. 
COLTS' FIRST-ROUND PICK LEAVES COWBOYS' MICAH PARSONS UNIMPRESSED: 'I DON'T NECESSARILY LOVE THE PICK'
"Micah Parsons wants to be an Eagle so badly," one user wrote on Twitter.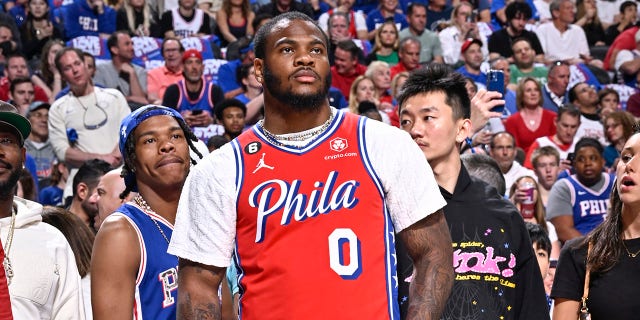 "Micah Parsons wants to be in Philly so bad," another account tweeted out. 
CLICK HERE FOR MORE SPORTS COVERAGE ON FOXNEWS.COM
But Parsons defended his choice of jersey, pointing out that Maxey is from Texas. 
Maxey, 22, was a standout at Kentucky before being drafted by the 76ers in the first round of the 2020 NBA Draft. 
CLICK HERE TO GET THE FOX NEWS APP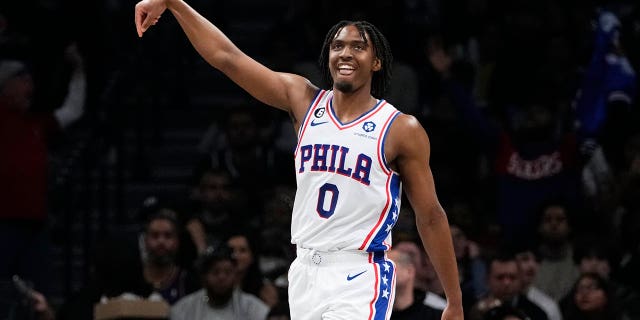 The Celtics host the 76ers in Game 5 of the Eastern Conference semifinals on Tuesday night. The series is tied 2-2 and Philadelphia is coming off a Game 4 victory where James Harden led the team with 42 points. 
The Associated Press contributed to this report.