This is the sixth story in a series about the open-air drug market in Kensington. Read the first, second, third, fourth and fifth parts.
PHILADELPHIA – Giving food and providing other services to drug users in Kensington, a well-known open-air drug market in the City of Brotherly Love, only encourages dealers and perpetuates addiction, a local activist told Fox News.
"The best way I can describe Kensington is it's a war zone," Dennis Payne said. "Kensington was given to the wolves, and the wolves are running with it.
Payne spoke in front of McPherson Square, locally known as "Needle Point Park, where everything drug-related is taking place." The activist started the EyE of Kensington Facebook group, which acts as a sort of message board for the neighborhood.
KENSINGTON'S ADDICTS ARE 'YOUR SONS AND DAUGHTERS.' WATCH:
WATCH MORE FOX NEWS DIGITAL ORIGINALS HERE
"It's a dead land," Payne said. "There's no good anything here anymore in Kensington. It's all slowly dying."
The community has become internationally known for its rampant open-air drug use and sales. The sidewalks are lined with addicts doped up and sprawled out, needles lining the concrete.
"Most people in this area have some kind of mental [or] physical [disability] or drug addiction," Payne told Fox News. "What you're seeing is the results of a very rough life."
But the activist believes much of the welfare, like food handouts, encourages more drug use.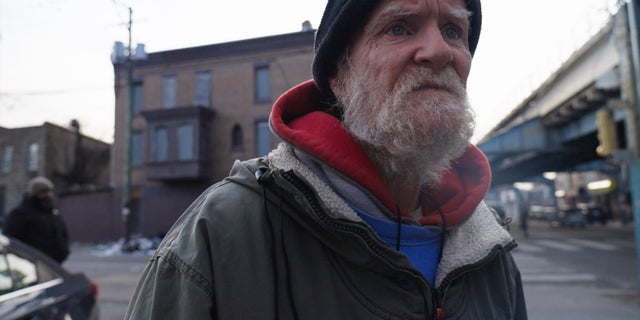 PHILADELPHIA MAYOR CANDIDATE: 'I WOULD SHUT DOWN KENSINGTON,' CLEAR DRUGS AND CRIME
"By feeding these people, you're giving the other people cover to do their thing, to keep these people addicted," Payne said. "And that's the system that's got to stop. There's got to be some kind of break in the system."
"These guys are the guys, for youse Christians, you're supposed to be out here getting them shelter, not giving them a tuna fish sandwich," he added.
Payne also said services in Kensington attract more addicts since they see they can receive local welfare, freeing up whatever money they can scrape together for open-air drug purchases and use.
"They see all the services coming here," he told Fox News. "So they migrate here."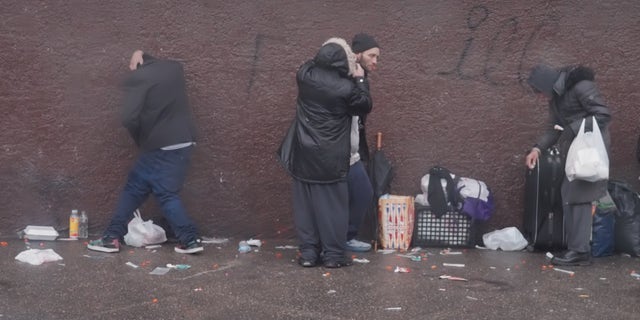 PHILADELPHIA'S OPEN-AIR DRUG MARKET IS 'A THIRD-WORLD COUNTRY,' FORMER RESIDENT AND ADDICT SAYS
"They need to be taken care of and taken off the streets," Payne continued. "There's no reason for somebody who's mentally and physically disabled to be out here doing drugs."
And addicts aren't the only ones suffering in Kensington. Payne pointed to the crimes addicts commit to "get the money to get the drugs."
"They're breaking all kinds of laws," he said. "I don't need to tell you what they're doing. Just look at our police logs."
Kensington had among of the worst violent crime and drug crime rates in the city over a 30-day period ending April 24, according to data compiled by The Philadelphia Inquirer.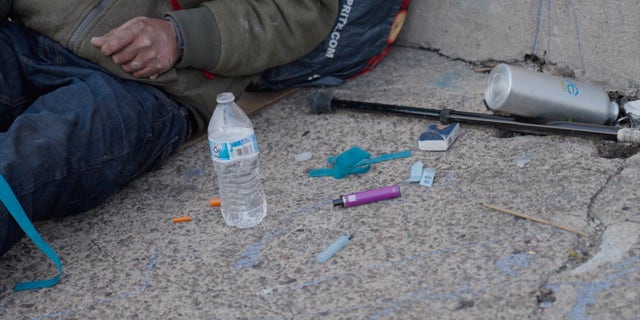 PHILADELPHIA DEMOCRAT LEADERSHIP SLAMMED AFTER CITY LANDS IN MEXICO ANTI-DRUG CAMPAIGN: 'SHAME OF THE NATION'
Neighborhood-specific information is limited, but Kensington's average income per capita was half the citywide average salary for 2012-2016, while the violent crime rate was 30% higher, Drexel University reported in 2019.
Meanwhile, crime and rampant drug use aside, Kensington is still a neighborhood like any other with families who live, work and play in the community.
"There's children that live there that have to walk over bodies to go catch the bus, to go to school, to go to the library," Frank Rodriguez, a recovering addict and former Kensington resident, previously told Fox News. "There's people that are hostage in their own homes in that community."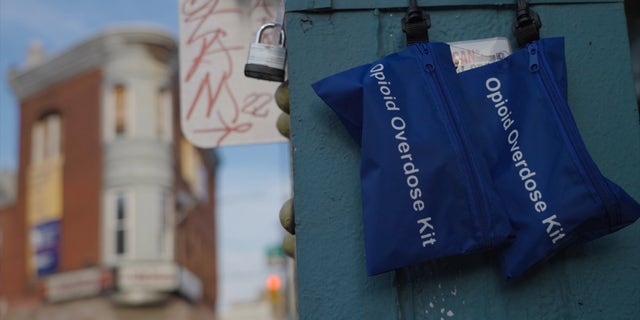 CLICK HERE TO GET THE FOX NEWS APP
Still, Payne makes clear that Kensington needs help.
"You shouldn't be afraid, America, to come down here," he told Fox News. "It's your sons and daughters that are out here."
"A lot of these people are even grandparents who are out here that are smoking crack, that are doing heroin," Payne said.
To hear more from Payne, click here.