Davis, California, police are investigating the second fatal stabbing to occur in the city, after a man was found with multiple stab wounds in Davis Park on Saturday night.
The Davis Police Department said a resident called 911 and reported hearing a disturbance in Sycamore Park near Sycamore Lane and Colby Drive at about 9:15 p.m. on Saturday.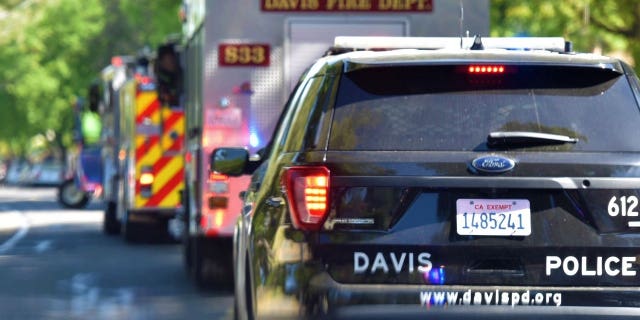 The resident told the dispatcher he went outside to find out what occurred and found a man with what looked to be multiple stab wounds, before calling 911.
CALIFORNIA MAN FOUND GUILTY OF MURDERING TEENS WHO DING-DONG DITCHED HIS HOUSE
When police and emergency crews arrived, they found the victim, who was identified by police as a man in his early 20s and pronounced him dead at the scene.
Davis police and members of various Yolo County law enforcement agencies searched the area for a suspect, described by police as a light-skinned man between 19-23 years of age, possibly Hispanic, 5'7 to 5'8 tall, and with long curly loose hair.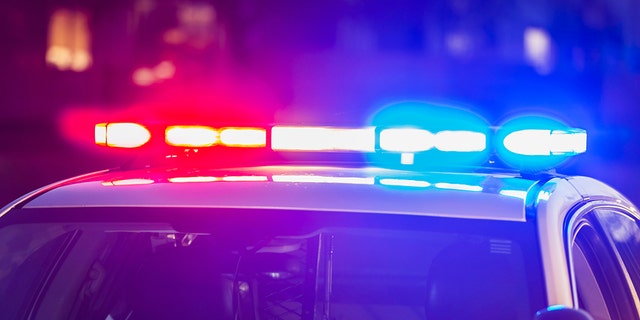 Police said the suspect was last seen wearing a hat, a light-colored T-shirt and a button-up shirt over it, while riding a bicycle with straight handlebars.
CALIFORNIA SHERIFF TORCHES NEWSOM FOR LEAVING PRISON SYSTEM IN 'DISARRAY,' PLANNING TO LET MURDERERS WALK FREE
This is the second deadly stabbing to happen in Davis in the last four days, according to police, though it is still not clear whether the two incidents are related.
On the morning of April 27, Davis police responded to Central Park to check on the welfare of a man who was unresponsive.
The responding officers learned the man, later identified as 50-year-old David Henry Breaux, was the victim of a violent attack and suffered multiple stab wounds.
CALIFORNIA MEN ACCUSED OF COMMITTING RAPES, MURDER AFTER BEING RELEASED ON BAIL
The City of Davis issued a statement about the death of Breaux, saying he was a well-known community member and regular fixture in the downtown area and in Central Park for the last decade.
Breaux was also instrumental in the creation of the Compassion Bench in 2013 10-years ago last Friday, a day after he was stabbed, FOX 40 in Sacramento, California reported.
Breaux, the station added, died a block away from the bench.
CLICK HERE TO GET THE FOX NEWS APP
Police encourage anyone to contact them if they see anyone matching the description of the suspect, or if they were around Sycamore Park between 8:30 p.m. and 9:30 p.m. on Saturday.
Also, if anyone has surveillance cameras pointed toward the park, police ask that you contact them at 530-747-5400 or [email protected].