The Phoenix Suns are moving on to the next round after defeating the Los Angeles Clippers in Game 5, 136-130, thanks in part to Devin Booker's fabulous performance in front of a home crowd. 
The Suns were down nine points when the first half buzzer rang out, but nothing a 50-point third quarter couldn't fix. 
Phoenix was unconscious when play resumed, and it mainly came from Booker, who had half of the team's points in that quarter in what was a fantastic performance by the dynamic guard.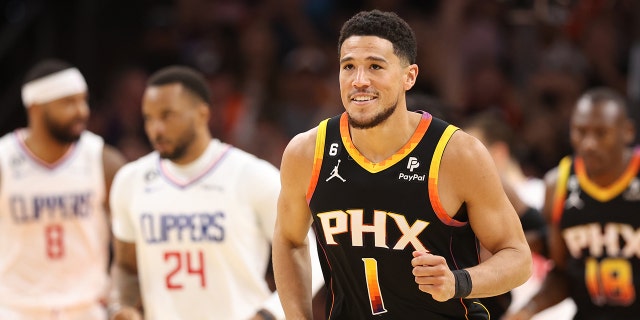 Booker finished the game with a game-high 47 points, with 10 assists and just two rebounds shy of collecting a triple-double. 
CLICK HERE FOR MORE SPORTS COVERAGE ON FOXNEWS.COM
Understanding that a loss ends their season, the Clippers didn't roll over after the tough third quarter where they were outscored at one point 29-7. They pulled within three points after Nicolas Batum buried a 27-foot three with 3:19 left to play in the fourth quarter, 128-125. 
LA would cut the lead to just two points, but after Norman Powell turned the ball over, Kevin Durant flushed a six-footer to make it 134-130, just enough cushion to close things out. He would hit two free throws with 30 seconds left to move the lead to six, which was the dagger.
TRAE YOUNG'S CLUTCH SHOT COMPLETES HAWKS' 13-POINT FOURTH QUARTER COMEBACK TO FORCE GAME 6 AGAINST CELTICS
Durant ended his night with 31 points on 10-of-19 shooting with six rebounds and four assists. Center Deandre Ayton also provided a double-double with 21 points and 11 rebounds, while veteran point guard Chris Paul had 15 points and seven assists. 
For the Clippers, Powell was the leader in points with 27 on 8-of-17 from the floor with 8-of-10 made from the line as well. Ivica Zubac had a double-double with 16 points and 10 rebounds, while Marcus Morris Sr. dropped 12 points as well.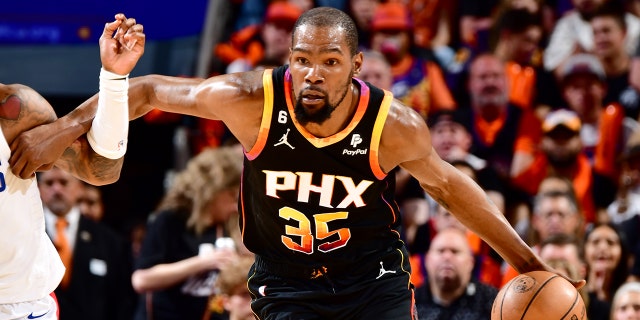 Russell Westbrook had a brutal night shooting for the Clippers, hitting just three of his 18 shots, though he made 7-of-8 from the charity stripe to salvage his 14 points. He had eight rebounds and eight assists as well.
In Los Angeles' defense, it didn't help that their two star players, Kawhi Leonard and Paul George, have been out most of the series. 
George has been dealing with a sprained knee that forced him to miss the entire series. Leonard also suffered a knee injury in Game 1 and he reaggravated it after playing though in Game 2. The Clippers ended up shutting him down in Game 3.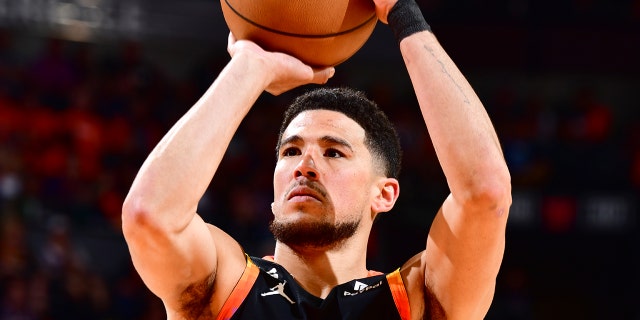 CLICK HERE TO GET THE FOX NEWS APP
While the Clippers will hope they can recover this offseason, the Suns now move on to face the top-seeded Denver Nuggets in the second round. They defeated the Minnesota Timberwolves on Tuesday as well to advance.