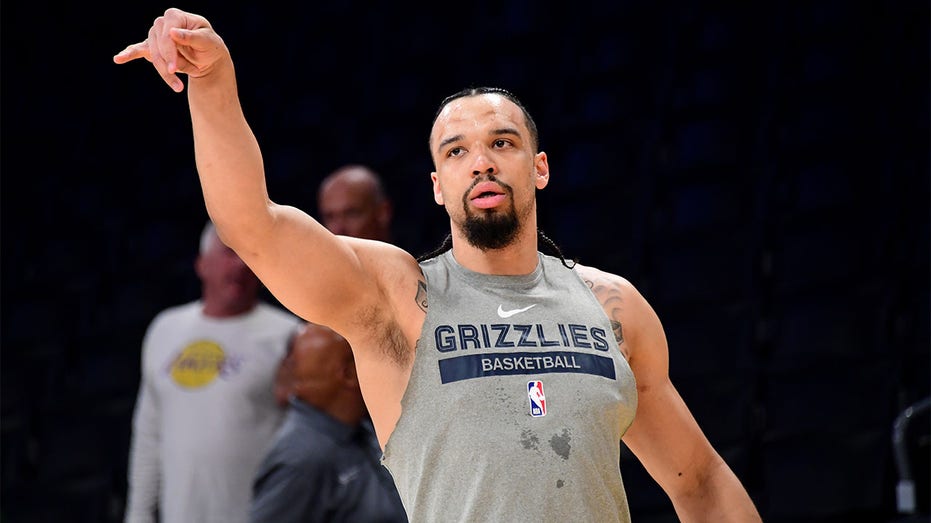 The relationship between Dillon Brooks and the Memphis Grizzlies appears to be over, but the drama over his departure continues. 
On Tuesday, it was reported by multiple outlets that Memphis would not re-sign Brooks, who is a pending free agent. 
One of the first to report it, Shams Charania of The Athletic, reported that Brooks would not be "brought back under any circumstances." 
CELTICS ROLL TO MASSIVE GAME 2 WIN OVER 76ERS
The phrasing of the report rubbed some the wrong way, including Brooks' agent, Mike George. 
George, the president of OneLegacy Sports Management, took to Twitter to call out Charania. 
George retweeted a video of ESPN analyst J.J. Redick saying he had a problem with the "agenda-driven media."
"[Shams Charania] the leader of spreading false news and attacking players. Why any player in the league talks to this guy blows my mind," George said in a tweet. 
Brooks made headlines for trash-talking LeBron James in the Grizzlies' first-round series loss to the Los Angeles Lakers. 
Brooks called James "old" after a Game 2 win, adding that he "pokes bears." 
CLICK HERE FOR MORE SPORTS COVERAGE ON FOXNEWS.COM
He was ejected in the third quarter of Game 3 after making contact with James' groin area when he attempted to poke the ball away. 
Memphis went on to lose Game 6 by 40 points, making it the most lopsided playoff loss in Grizzlies franchise history. 
"We're going to take a different approach as it pertains to [trash talk] next season," Grizzlies general manager Zach Kleiman said Sunday, according to ESPN. "You'll see a different approach from this team, but at the same time, confidence is important…. There's a line there, certainly."
When asked specifically about Brooks, Kleiman said he would "hit on DB another day."
Brooks is one of the NBA's elite defenders but struggled offensively against the Lakers, shooting just 31.2% from the field and 23.8% from the three-point line.