Dolph Lundgren and Sylvester Stallone have known each other for decades, with Lundgren playing Stallone's nemesis in 1985's "Rocky IV."
With a friendship that long-lasting, it's natural to butt heads every once in a while, and Lundgren recently revealed that they did just that while filming 2010's "The Expendables" – to the point where he wanted to attack Stallone and quit the movie.
"We had some good times and bad times, kind of like family to some degree," Lundgren explained in an upcoming episode of "In Depth With Graham Bensinger."
"He was very harsh on me in a scene in 'The Expendables,' where he kind of yelled at me in front of the whole crew and had me do about 20 takes on a scene," he said of the Stallone-directed film. "It was like, 'My grandmother could do it better than that. What the f—, what are you doing?' You know, basically in front of everybody. And there was press there that day too, international press."
SYLVESTER STALLONE'S CO-STAR DOLPH LUNDGREN REVEALS WHAT HE LEARNED FROM 'ROCKY' ACTOR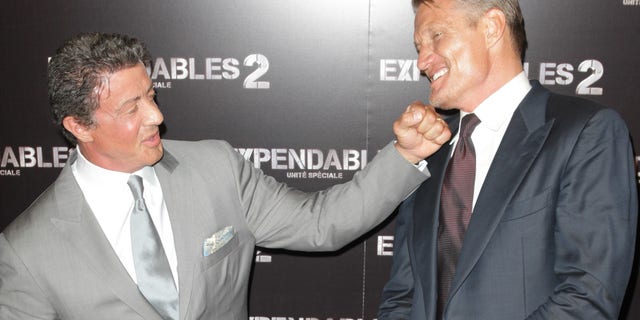 After that happened, he recalled, "We took a lunch break, and I remember I was kind of in tears. I was really upset. I called my wife that time and I basically just told her, 'If he says one more word, I'm going to knock him out and f— this movie, I'm out of here. I'm just going to punch him out and f—ing leave.'"
When he came back to the set after venting to his wife, he said, "People felt it wasn't such a good vibration."
Before things got any more heated, Lundgren said Stallone approached him to offer an apology.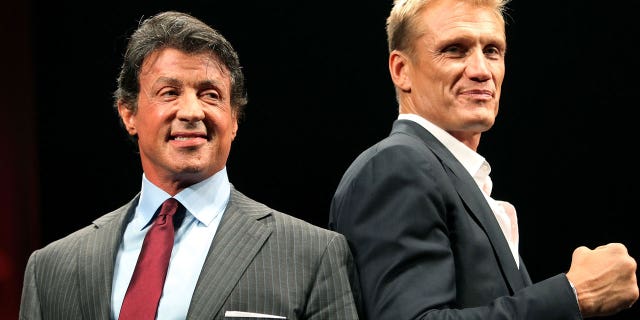 "I had a tap on the back, and it was Sly. And he was like, 'Uh, I'm sorry about that. Let's just do another take and let's just keep moving on.'"
SYLVESTER STALLONE OFFICIALLY LANDS REALITY SHOW WITH WIFE AND DAUGHTERS: 'THE FAMILY STALLONE'
He added that they've had a few "run-ins over the years, but what can I say, he's a crazy Italian. I think he knows that I've always respected him and loved him, and I think that's why we're still friends."
This wasn't the last time the two clashed. Last year, it was announced that a film called "Drago," the last name of Lundgren's character in "Rocky IV," was in production. Stallone didn't take the news lightly, upset that a franchise so close to him was growing without his knowledge or consent.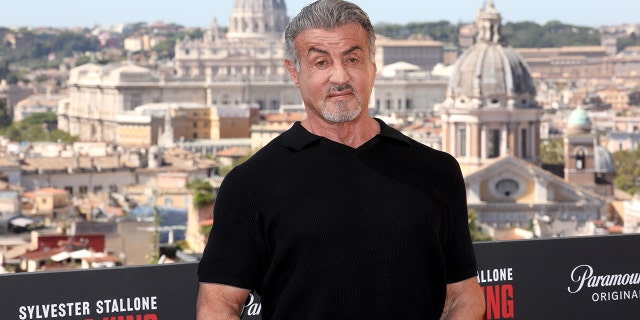 After bashing the producers who were tied to the project in an Instagram post, he wrote, "By the way, I have nothing but respect for Dolph but I wish HE had told me what was going on behind my back. Keep your REAL friends close."
CLICK HERE TO SIGN UP FOR THE ENTERTAINMENT NEWSLETTER
Lundgren later said that there had been some miscommunication, that he believed Stallone was in the loop the entire time, but the old friends worked things out.
Their sometimes tense relationship wasn't the only thing he revealed in his interview with Bensinger – he also gave an update on his health.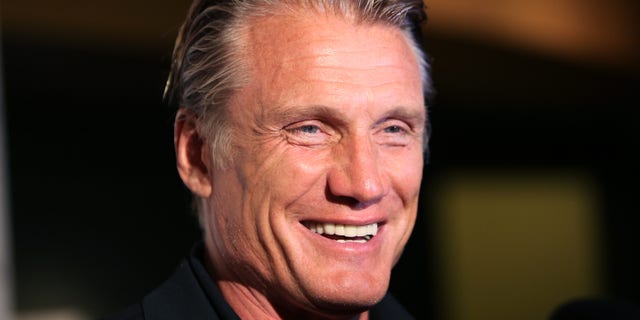 The actor was diagnosed with cancer in 2015, but after a tumor was removed from his kidneys, the cancer was gone. Then in 2021, a much larger tumor was discovered in his liver, one that doctors said was too large to remove.
CLICK HERE TO GET THE FOX NEWS APP
He was given two to three years to live, but he got a second opinion from another doctor who was able to more closely analyze the tumor and realize that another treatment could potentially help him. The tumor eventually shrunk to about 90%, and the rest of it was able to be removed from his body.