It's no secret that Shohei Ohtani is a unicorn.
Last season, Ohtani became the first person in MLB history to qualify for both the batting and ERA titles – this season, he's pitching to a 3.50 ERA while hitting .303 with an MLB-leading 33 home runs and 1.046 OPS.
There hasn't been anyone like Ohtani ever in the sport – no, not even Babe Ruth did this. So, how does he do it?
Well, even some of the smartest minds the game has ever seen don't have a clue.
CLICK HERE FOR MORE SPORTS COVERAGE ON FOXNEWS.COM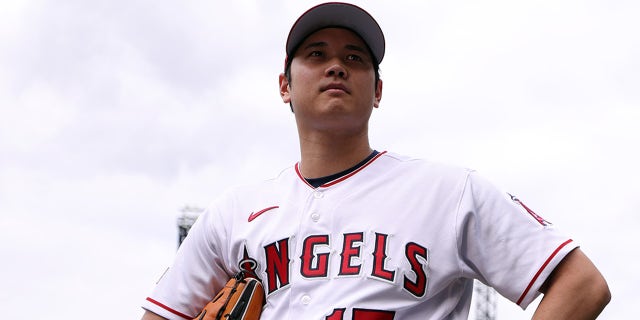 Ohtani struggled against Dusty Baker's Houston Astros on Friday night, leaving a third-consecutive start early with an ongoing blister. But one rough start – five innings of four-run ball – shouldn't take away from what the 2021 MVP (and frontrunner to win this year) has done throughout his career.
"The greatest strength he has is as a ballplayer, he doesn't have any weaknesses," Baker told The Associated Press. "I don't know another guy like him. He must be in tremendous, tremendous shape to pitch and hit every day."
Yes, Ohtani is simply a freak athlete. His 6'4″, 210-pound frame is one of the game's best hitters, pitchers, and baserunners. Don't ask Baker how it's happened, but he has a feeling Ohtani may not get out that much.
"I'm trying to figure out, when does he train, and when does he run to get his endurance? I'm sure he does. He must be an extremely dedicated guy," he added.
":He has to be probably one of the cleanest livers around, because he's working every day on something. I admire him."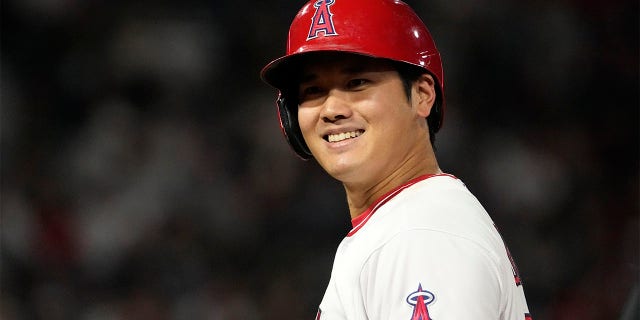 TREVOR BAUER NAMED ALL-STAR IN JAPAN, NAMED LEAGUE'S MVP FOR JUNE
The 29-year-old has more than lived up to expectations since he joined the major leagues in 2018. Dubbed the "Japanese Babe Ruth" when he arrived, he was named the American League Rookie of the Year with a .285 average and .925 OPS while pitching to a 3.31 ERA and striking out 11 batters per nine innings. He became the first player in MLB history to hit at least 20 home runs and strike out at least 60 batters in the same season.
He was the unanimous AL MVP in 2021 with 46 homers — the third most in baseball — and 100 RBIs with a .965 OPS. He also recorded a 3.18 ERA, which was the eighth-best mark in the AL among pitchers with at least 130 innings thrown.
Last year, his 2.33 ERA was the sixth-best in baseball, while his .875 OPS was the 10th-highest in the majors, proving that the previous year was no fluke. If it weren't for Aaron Judge's race for a Triple Crown while tying Roger Maris for the most home runs in a single season by an American League player, Ohtani would have won the MVP again.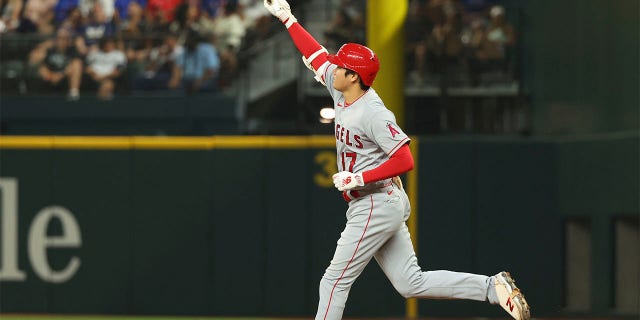 CLICK HERE TO GET THE FOX NEWS APP
With the trade deadline approaching later this month, and Ohtani's Los Angeles Angels likely to miss out on the postseason for the ninth straight season, his team certainly has a decision to make, as they risk losing maybe the most talented player ever for nothing in free agency. 
At the same time, trading away such a player seems like it could just never make sense.