The New York Knicks are on the verge of being ousted from the NBA Playoffs by the Miami Heat, and one analyst is pointing to a strange factor for the Knicks' recent struggles. 
The morning after New York's Game 4 loss to Miami, putting the Heat within one win of the Eastern Conference finals, ESPN's Mike Greenberg noted the weather in Miami may have sapped the Knicks' energy.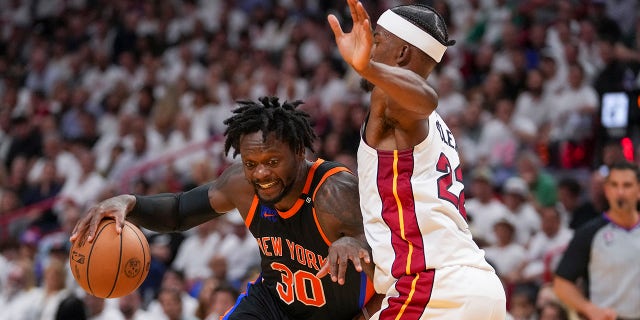 "I know people will immediately associate that with the nightlife and all that, but according to Jalen [Rose], there's more than that," Greenberg said on "Get Up!"
NUGGETS' NIKOLA JOKIC AVOIDS SUSPENSION IN COURTSIDE KERFUFFLE WITH SUNS OWNER
"There's also just the reality of the temperature change, the heat, the geography. Being down there for three days, it sort of saps a little bit of your energy and your strength. We talk about that primarily in football. I know this is an indoor sport, but the Knicks, whatever it is, Jimmy Butler has just destroyed them."
Rose first brought up the Miami weather during halftime of Game 3, saying the South Beach heat can impact the "endurance of your muscles and causes tiredness."
While the Miami humidity in May could be a factor in the Knicks' 3-1 deficit, it's more likely Butler has been too much for New York. 
CLICK HERE FOR MORE SPORTS COVERAGE ON FOXNEWS.COM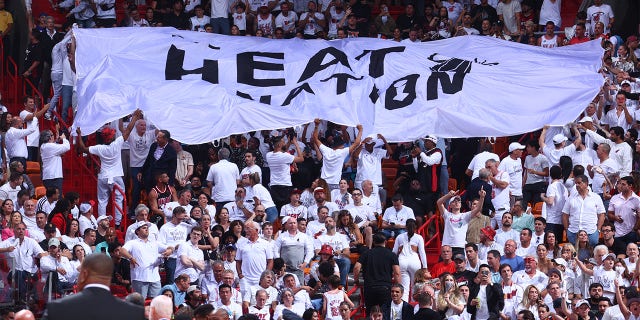 After missing Game 2 with an ankle sprain, Butler led Miami with 28 points in Game 3 and 27 points in Game 4. 
Center Bam Adebayo had his best game of the series on Monday, scoring 23 points and grabbing 13 rebounds. 
CLICK HERE TO GET THE FOX NEWS APP
"It was great that we were able to hold home court," Heat coach Erik Spoelstra said. "But we know we have a task in New York."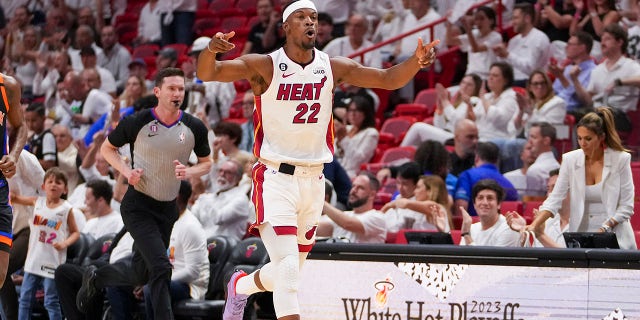 Miami will look to continue its playoff run Wednesday as the series heads back to Madison Square Garden for Game 5. 
"We've got a job to do," Butler said, "and I think we're very capable."
The Associated Press contributed to this report