European Union lawmakers investigating the use of Pegasus spyware against opposition politicians and journalists on Tuesday raised deep concern about abuses in Hungary and Poland and lamented a lack of cooperation with their inquiry.
The spyware developed by Israeli cyber-intelligence company NSO has been used around the world to break into the phones and computers of political figures, human rights activists, reporters and even Catholic clergy. It was allegedly only made available to government agencies.
Cybersleuths have found traces of Pegasus or other spyware in Poland, Hungary, Spain and Greece. But after a year-long investigation, members of the European Parliament said they had been unable to come up with a smoking gun.
"Do we have evidence? No, because none of the authorities are cooperating," said Dutch Liberal lawmaker Sophie In't Veld, who helped lead the probe.
In't Veld said the lawmakers suspect, but cannot prove, that Greece exported Predator spyware to Cyprus, which then delivered it to Sudan, where more than 600 people have been killed since April 15 in fighting between the military, led by Gen. Abdel-Fattah Burhan, and a rival paramilitary group.
EUROPEAN UNION CANCELS DIPLOMATIC RECEPTION TO PREVENT ISRAELI MINISTER FROM ATTENDING
Dutch conservative lawmaker Jeroen Lenaers said the refusal of Poland's far-right government to cooperate appeared to be "part of a wider approach to silence any kind of dissent in Poland and it's extremely concerning."
In their final report, the lawmakers said that Poland's use of Pegasus was part of "a system for the surveillance of the opposition and critics of the government — designed to keep the ruling majority and the government in power."
They argued that the use of spyware in Hungary was "part of a calculated and strategic campaign to destroy media freedom and freedom of expression by the government." Hungary's justice minister refused repeated requests for talks.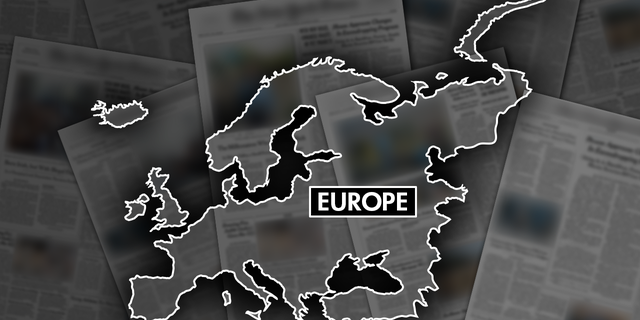 The lawmakers said they sent questionnaires to authorities in the EU's 27 member countries but that very few came back with "relevant information." Some, including the Netherlands, did not reply at all. Others refused to provide information due to what they said were national security grounds.
"The abuse of spyware has nothing to do with national security," In't Veld said. She also raised concern about where the victims might turn for help when the authorities are accused of doing the spying. "In not one single case has justice been done so far. Not one," she said.
CLICK HERE TO GET THE FOX NEWS APP
NSO has been subject to export limits by the U.S. federal government, which has accused the firm of conducting "transnational repression." Major technology companies, including Apple and Meta, the owner of WhatsApp, also have brought NSO to court.