Aaron Rodgers may officially be calling signals for the New York Jets during the 2023 season, but the road to the Super Bowl for Gang Green is not exactly a smoothly paved highway.
The Jets finished the 2022 season with a 7-10 record as the team started four quarterbacks during the course of the year, including Zach Wilson, Joe Flacco, Mike White and Chris Streveler. The acquisition of Rodgers is definitely a huge help for what's to come in 2023.
CLICK HERE FOR MORE SPORTS COVERAGE ON FOXNEWS.COM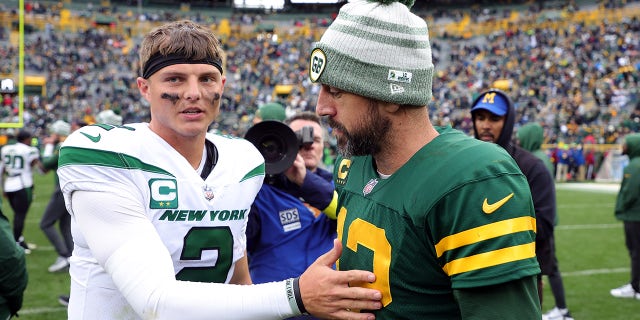 New York will have one of the toughest schedules in football. The Jets have NFC East and AFC West opponents on the docket as well as the Houston Texans, Atlanta Falcons and Cleveland Browns.
It means the Jets will play the Kansas City Chiefs, Philadelphia Eagles, Dallas Cowboys, New York Giants and the Los Angeles Chargers – all of which made the playoffs in 2022. Not to mention, going up against the Buffalo Bills, Miami Dolphins and New England Patriots during the season. The Chiefs and Eagles matched up in the Super Bowl and combined for 73 points.
PACKERS GM BREAKS SILENCE ON AARON RODGERS TRADE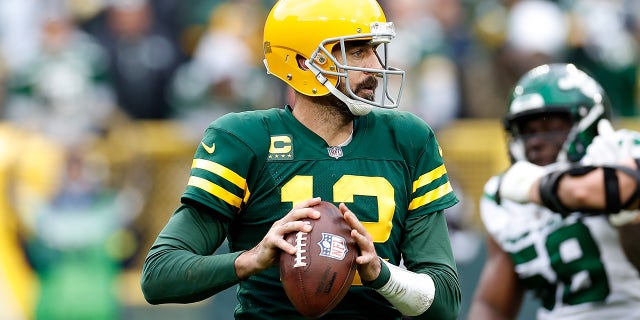 New York was 29th in points scored and 25th in yards gained. The Jets recorded seven wins for the second time since the 2015 season, which was the last time the team had double-digit wins. Since 2010, the Jets have only had at least 10 wins twice. They have not appeared in a playoff game since 2010.
However, even with all that known, Rodgers made his intentions clear last month on an episode of "The Pat McAfee Show." He said his intention was to play for the Jets in 2023.
Rodgers called the decision "bittersweet," but added that there are no hard feelings between him and Green Bay. 
"Nobody's bled green and gold like me. I mean, I love that city," he said. "I love those fans. I love that region."
Since then, the Jets have signed Allen Lazard to bolster the offense. New York's Garrett Wilson won the Offensive Rookie of the Year in 2022.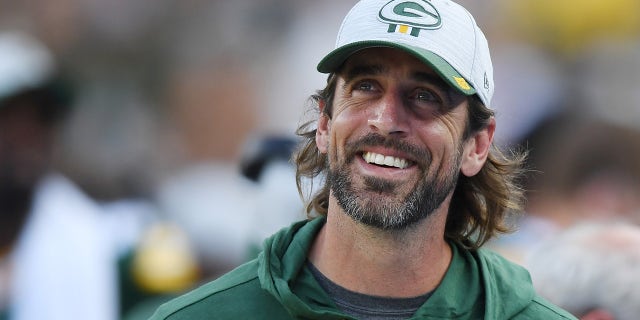 Rodgers had a down year in 2022 after coming off back-to-back NFL MVPs. Rodgers had 3,695 passing yards and 26 touchdown passes. He had 12 interceptions on the year — only the third time he has ever hit the double-digit mark in that category.
CLICK HERE TO GET THE FOX NEWS APP
New York now goes into the draft this week with at least the quarterback situation figured out.