Aaron Murray's father must have had a crystal ball when his son was being recruited.
The former quarterback was recruited by plenty schools and eventually chose Georgia over Florida.
Florida was stacked, and the rosters from 2006 to 2009 have become so notorious there are now internet rumors that there will be a Netflix documentary about the team.
CLICK HERE FOR MORE SPORTS COVERAGE ON FOXNEWS.COM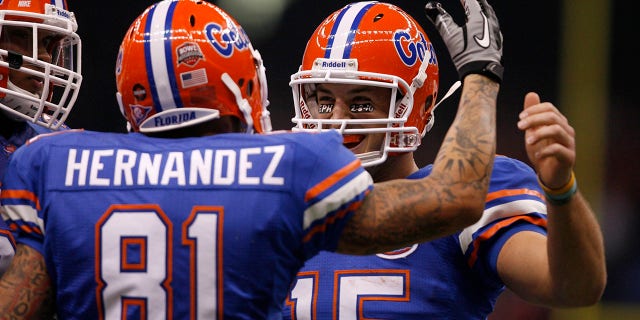 Those rosters consisted of some wild characters, but perhaps the two most commonly brought up are Tim Tebow and Aaron Hernandez, two players who couldn't have been more polar opposite.
So, in case he did go to Gainesville, his father left Murray with a lasting message.
"I remember my dad looking at me. He still reminds me to this day of this, saying, 'I don't know who that kid (Aaron Hernandez) really is, but if you commit to Florida I don't think you should hang out with him,'" Murray revealed on his "SNAPS" podcast.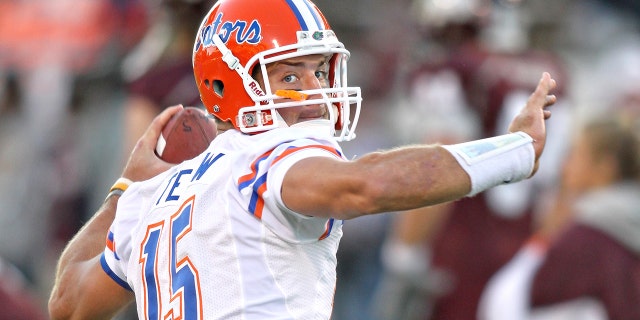 "It was just the way he was interacting with coaches and players, and just that kind of look in his eyes. I remember my dad literally looking at me, saying, 'I'm being dead-ass serious here, Aaron. If you commit to Florida, I don't think you should get anywhere near that kid. Stay close to Tim, stay far from Aaron.'"
Murray could have been Tebow's successor. Murray graduated high school in 2009 while Tebow stayed at UF through his senior year in 2010. 
SEC TO IMPLEMENT DRASTIC PUNISHMENTS FOR HOME SCHOOLS THAT ALLOW FANS TO RUSH FIELDS
Tebow's NFL career wasn't nearly as successful as his college days, but today he remains a prominent fixture in sports media.
Hernandez was arrested and sent to prison for murdering Odin Lloyd and died of suicide in jail in 2017. The ex-tight end was also charged for a double-murder but was acquitted.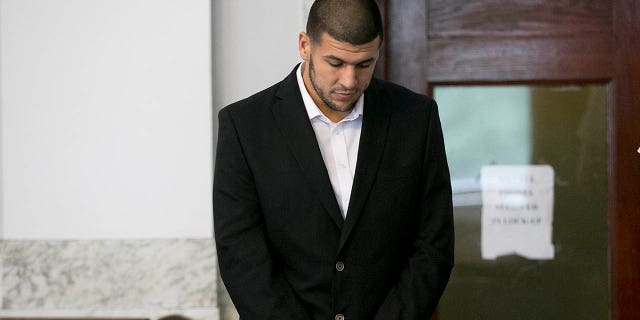 CLICK HERE TO GET THE FOX NEWS APP
Murray's college career turned out just fine. He remains the SEC's all-time passing touchdowns leader with 121.