One former NBA player knows what's in store for the league if Denver Nuggets big man Nikola Jokic isn't suspended following his scuffle with Phoenix Suns owner Mat Ishbia on Sunday night. 
Jokic created some controversy after Suns guard Josh Okogie flew into the stands while trying to keep the ball inbounds. When he didn't, Ishbia was holding the ball and Jokic went to take it from him. 
In the process, Jokic shoved Ishbia and he fell to the ground. Jokic was issued a technical foul by referees for the odd exchange, and now suspension for Game 5 of the series – the Suns won Game 4 to tie things at two games apiece – is up for debate. 
CLICK HERE FOR MORE SPORTS COVERAGE ON FOXNEWS.COM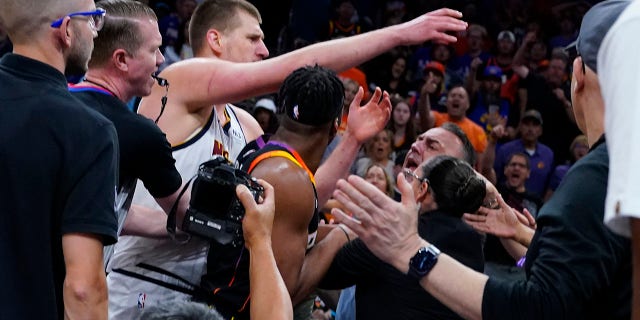 Former NBA forward Chandler Parsons spoke on FanDuel TV's "Run It Back" podcast, saying he believes that there will be a spirited racial debate if Jokic isn't suspended. 
"Get ready for the race card if he does not get suspended because I don't think he's gonna get suspended and there's gonna be a lot of things (like), 'If this were Draymond [Green], he would be suspended. If this were Dillon Brooks… Anybody with a worse reputation or past is gonna get suspended.
"You hate to see it."
ESPN reported that it's unlikely Jokic will be suspended. The league is also expected to make a statement on the matter Monday with Game 5 slated for Tuesday in Denver at 10 p.m. ET.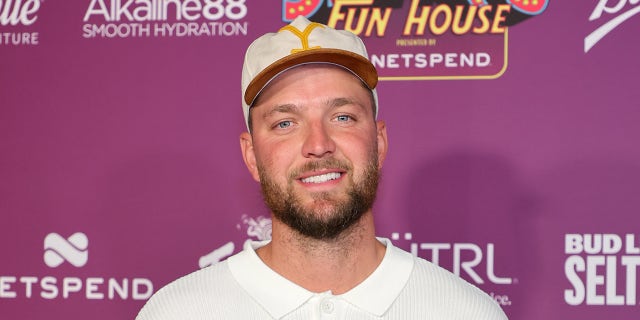 We have seen suspensions thus far in these NBA playoffs, which included Green after he stomped on the chest of Sacramento Kings center Domantas Sabonis during their first-round series with the Golden State Warriors. 
However, this situation is one that even Ishbia doesn't believe Jokic should be suspended for. 
Ishbia is actually on Jokic's side with this, as he tweeted following the game. 
"Great win for the Suns last night in an amazing series so far! That should be and is the only story," he tweeted. "Suspending or fining anyone over last nights incident would not be right. I have a lot of respect for Jokic and don't want to see anything like that. Excited for game 5! Go Suns!"
Jokic also commented on the matter after dropping a game-high 53 points with 11 assists and four rebounds in the 129-124 loss.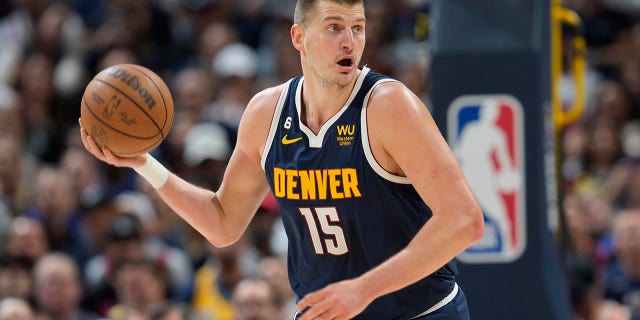 CLICK HERE TO GET THE FOX NEWS APP
"The fan put a hand on me first. I thought the league was supposed to protect us.… Maybe I'm wrong," Jokic said post-game.