The former San Francisco fire commissioner who woke up in a hospital earlier this month with severe head injuries after a homeless man appeared to beat him with a pipe on video says the charges against the suspect will be dropped.
"Unfortunately, we have been informed by the district attorney's office that they have decided to dismiss the charges against Don Carmignani's attacker, Garret Doty, and release him back onto city streets with impunity," Colla & Ray, the law firm representing Carmignani, said in a statement Tuesday night. "According to the DA, the attack on Don was 'self defense.'"
Carmignani is still recovering from a fractured skull and other injuries suffered in what he describes as a brutal attack days before Easter.
San Francisco's jail roster still showed Doty, the suspect, was being held without bail Wednesday morning. His next hearing was scheduled for 9 a.m., and the San Francisco District Attorney's Office did not immediately respond to a request for comment on the state of the charges.
FORMER SAN FRANCISCO FIRE COMMISSIONER HOSPITALIZED IN HOMELESS ASSAULT SHARES VIDEO OF PIPE ATTACK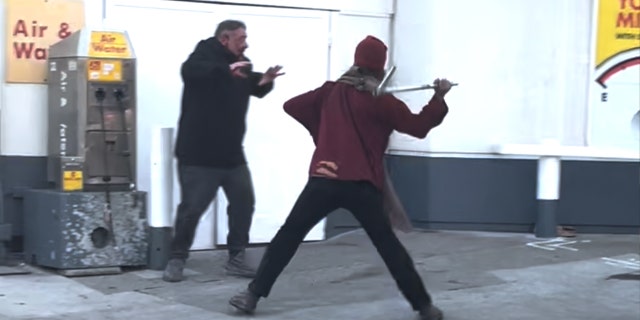 "The DA's office informed us via email yesterday that they would be dismissing this morning at the hearing," Samuel Ray, one of Carmignani's attorneys, told Fox News Digital.
The San Francisco Public Defender's Office, which is representing Doty, said it was not expecting the case to be dismissed.
"Charges have not been dropped, so far as we know, the charges will stand," Valerie Ibarra, the public defender's public information officer, said Wednesday, shortly before the start of Doty's preliminary hearing. "However, nothing will be officially known until everyone goes in to court this morning."
GRAPHIC CONTENT WARNING: San Francisco videos show pipe attack on former official who says charges will be dropped
Carmignani previously told Fox News Digital that a group of "known criminals" who are homeless set up an encampment outside his mother's front door in San Francisco's Marina District. He said his mother called the police, and so did he. However, the group continued to bother his mother and girlfriend throughout the day while allegedly using drugs in public and harassing passersby.
Carmignani arrived that evening and asked them to leave, he said. Then a fight broke out.
Police initially arrested 24-year-old Doty nearby on charges of assault with a deadly weapon and battery causing serious injury.
Along with the statement, Carmignani's lawyers shared four additional videos of the altercation.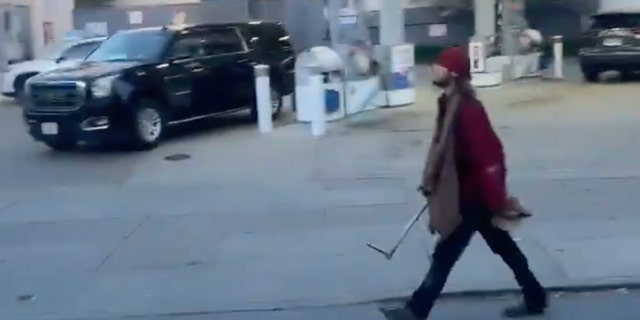 The first, a surveillance video, shows a man who appears to be Doty grabbing a metal object out of a trash bin and taking practice swings.
Fox News Digital could not independently verify the time stamps, but another surveillance video, which appears to have been taken a few minutes later, shows two men scuffling at an intersection near where a man resembling Doty was photographed separately carrying the pipe.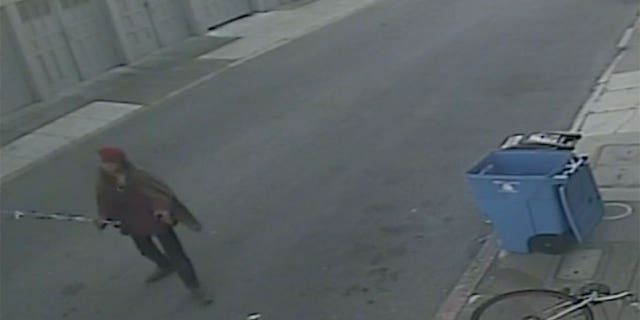 FORMER SAN FRANCISCO FIRE COMMISSIONER SLASHED AND BEATEN WITH PIPE DAYS AFTER BOB LEE STABBING
Cellphone video taken by a passerby shows a disheveled man hitting him twice in the face with a pipe as he holds his hands up defensively.
A fourth video, taken by a home security camera looking down at the sidewalk, shows Carmignani fleeing as the same man cracks him in the head from behind with the pipe.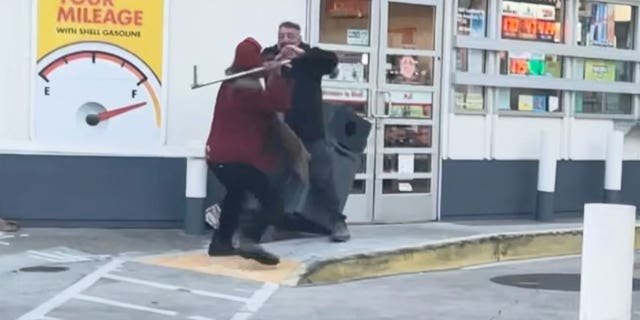 Carmignani's attorneys say the final blow punctured his skull.
They also said he was never interviewed by police or the DA's office, and that prosecutors are weighing possible charges against their client in connection with a pepper spray incident.
WATCH: Previously released video shows part of the attack from another angle
SAN FRANCISCO SURVEILLANCE VIDEO ILLUSTRATES AGONY OF CITY CRIME IN BOB LEE'S FINAL MOMENTS
"The DA also informed us that Don may be prosecuted for discharging pepper spray," they said. "We strongly believe that rather than threatening Mr. Carmignani, they should focus on prosecuting the individual who has terrorized the Marina, and put Don in the hospital after brutally beating him with a metal rod."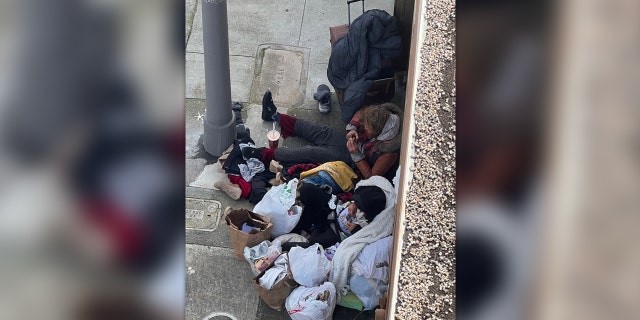 San Francisco Crime Statistics (Mobile users go here)
CLICK HERE TO GET THE FOX NEWS APP
City crime statistics show that violent crimes have risen through March of this year compared to 2022.
Homicides are up by 83%, with 11 in 2023 compared to six last year. Robberies rose by 15%, with 654 year-to-date, and aggravated assaults are up by 4%, with a total of 579.
"As a native San Franciscan and lifelong Marina District resident, I firmly believe that the city needs to promote the safety of its law-abiding citizens over those who chose to do drugs and commit violent acts in our streets," Carmignani said earlier this month.