A former member of the Russian private military contractor Wagner Group who's seeking asylum in Norway has admitted charges of resisting arrest after a bar brawl and carrying an air gun.
Andrey Medvedev appeared in court in Oslo on Tuesday. He denied using violence against police officers who handcuffed him outside an Oslo pub in February, the Norwegian news agency NTB reported.
"He didn't quite understand what was going on and panicked," his defense lawyer Brynjulf Risnes told NTB. "He believes that he did not kick, but that he spat because it hurt" when he was put in handcuffs.
Medvedev has also pleaded guilty to carrying an air gun in another episode in March when he went to a pub in downtown Oslo.
NORWAY'S PRIME MINISTER JONAS GAHR STØRE SAYS THE OIL RICH NATION WILL BECOME ONE OF UKRAINE'S TOP DONORS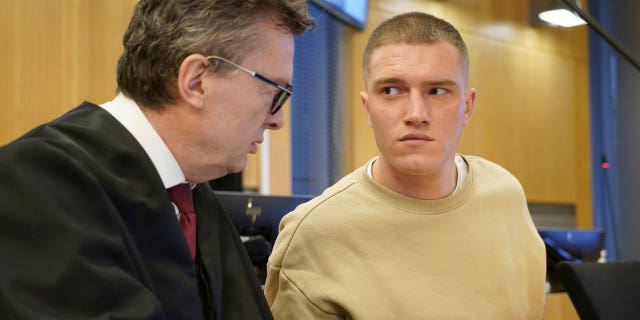 CLICK HERE TO GET THE FOX NEWS APP
He would probably get a short sentence, prosecutor Vegard Gjertsen told NTB. It was not clear when the sentence would be pronounced.
Medvedev who has said that he fears for his life if he returns to Russia, fled to Norway earlier this year, crossing illegally over its 123-mile-long border with Russia.
Medvedev said he originally signed up to join the Wagner group from July to November 2022 but left after his contract was extended without his consent. He said he was willing to testify about any war crimes he witnessed and denied participating in any himself.
Earlier, he reportedly told Russian dissident group Gulagu.net that he was ready to tell everything he knew about the shady private military company and its owner, Yevgeny Prigozhin, a millionaire with ties to Russian President Vladimir Putin.