WWE Hall of Famer Rick Steiner is expected to make an appearance at WrestleCon in Detroit in August months after he was accused of making "hateful phrases" toward transgender wrestler Gisele Shaw.
WrestleCon announced Rick Steiner, and his brother Scott, will be at the Detroit event at the same time WWE hosts its premiere summer premium live event SummerSlam. Rick Steiner had been banned from the convention since he was accused of making the remarks toward the Impact Wrestling competitor back in April.
"Rick made completely inappropriate remarks to Giselle Shaw at our event in Los Angeles," WrestleCon owner Michael Bochicchio said in a statement on Twitter. "As soon as we were made aware of what happened, we swiftly addressed the issue,  but we never shared details of what happened at the event. In hindsight, it was probably a mistake not to share more details during or immediately after the event concluded."
CLICK HERE FOR MORE SPORTS COVERAGE ON FOXNEWS.COM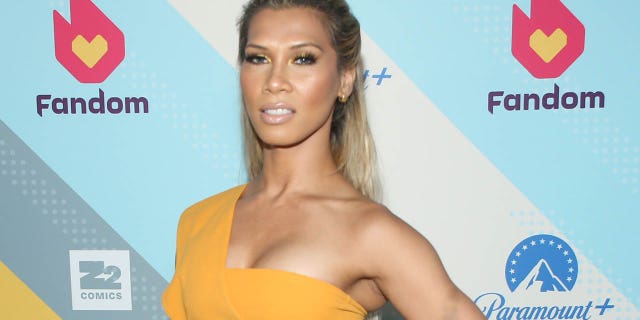 Bochicchio said he made "a lot of mistakes" during that time as his wife battled and later died of cancer.
"However, at no time then or after do we condone the remarks Rick made at LA," Bochicchio said. "We did not fail to act after we were notified, and as a result, we removed him from the convention for the duration of that event. Rick's poor decision forever impacted his brand, relationships within the wrestling community, and alienated many of his fans.
"One of the positive things Rick did, and it was not publicized, is immediately apologize.  He apologized to members of the Wrestlecon staff, he apologized to many of his fellow wrestlers, and (offered) apologies to the members of Impact Wrestling staff that chose to hear from him at a private mediated event.
"Giselle chose not to attend Rick's apology, which we 100% understood, supported, and still support to this day. She had no obligation to hear anything from Rick nor should she ever feel obligated to accept any apology from him then or now."
Bochicchio said he felt like Steiner "learned a lot from his huge mistake."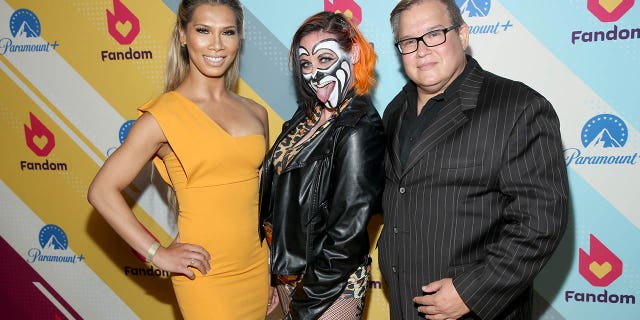 THE UNDERTAKER LEERS AT SHARK AFTER IT APPROACHES WIFE AT BEACH
"I know it's easier to cancel people when they make mistakes than to forgive and help educate. However, sometimes I think it's important that we give people a second chance," Bochicchio continued. "That being said, Rick will forever be on a zero-tolerance scale moving forward at any of our events. If we are proven wrong, that he has not learned from his mistakes, we will enforce a permanent ban. That is not to imply that everyone gets one free strike.
"We continue to strive to have an environment where everyone feels safe and included. If we are faced with issues that compromise that environment, we will take all necessary action."
Shaw and Impact Wrestling did not immediately respond to requests for comment from Fox News Digital about WrestleCon's decision to allow Steiner back into the fray.
Shaw initially made the allegations in a statement posted to her Twitter account. Shaw wrote that Steiner's "hateful phrases" were "quite shocking and disheartening."
Shaw came out as transgender in 2022. She has been a mainstay on the independent wrestling circuit for several years.
CLICK HERE TO GET THE FOX NEWS APP
Steiner, 62, is mostly known for his career in World Championship Wrestling in the late 1980s and mid-to-late 1990s. He and his brother, Scott Steiner, were tag-team champions seven times. Their tag-team was inducted into the WWE Hall of Fame last year.