I have always loved newsrooms, the chatter and the jokes, the erupting deadlines, the constant conversations with serious colleagues, eccentric characters and gossip-mongers.   
As a former ink-stained wretch, I miss the sense of synergy that would improve and enlighten everyone's work – and is now fading into history.
Of course, newspaper, magazine, television and radio newsrooms still exist, but they're not exactly packed. During the upheaval of the pandemic – I remember having to do my show from a wind-whipped roof, and then from my basement – most journalists, editors, and producers discovered they rather liked working from home. It's a good commute.
Now many come in one or two days a week, unless their company mandates more frequent attendance.
TRUMP DECLARES WAR ON FLORIDA IN HEATED ATTEMPT TO TARNISH DESANTIS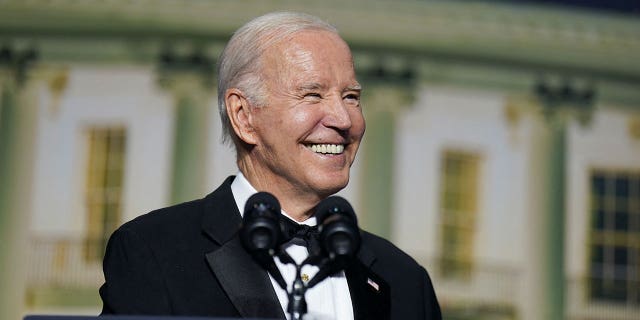 This would primarily be of interest to media folks, who celebrated themselves during the party parade surrounding the White House Correspondents' Dinner last weekend. But combined with other profound changes, it has taken a huge toll on the journalism business, which was once lauded in movies like "All the President's Men" and "His Girl Friday."
Maureen Dowd wrote "the final obituary for the American newspaper newsroom" in her New York Times column, and worries that "the romance, the alchemy, is gone." 
We met in the 1970s at the long-defunct Washington Star – the scrappy, underdog afternoon paper, where I was a rookie metro reporter. She was a clerk on the 9 p.m. shift, taking dictation by phone from correspondents in the field, including those covering the Watergate burglars trial. Afterward they would go out drinking, another activity that's been diminished in our health-conscious era.
CAN WHITE HOUSE TURN STRUGGLING KAMALA HARRIS INTO AN ASSET?
And by the way, the "good old days" were not so good for black journalists, who were scarce to non-existent in newsrooms until the late '70s, or gays, who mostly stayed in the closet.
But there are more profound changes in newsrooms than mere physical presence. Decades ago, many reporters didn't have college degrees but were superb at pounding the pavement. By the time I started at a New Jersey paper where everyone banged away on manual typewriters, most journalists were solidly middle class. 
But now, especially in such news meccas as New York, Washington, D.C., and L.A., I'd define the majority as being upper middle class, many with graduate degrees, part of the dreaded elite, and increasingly out of touch with the blue-collar part of their audience. (I have a master's from Columbia Journalism School, but learned more working nights at the Bergen Record.)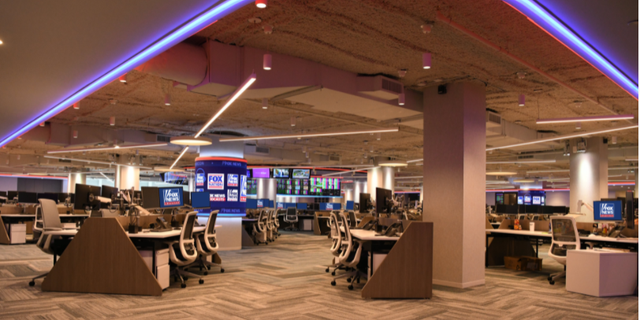 What's more, with plenty of scribes having to feed Twitter and make television appearances, there is less time for actual reporting. Many homebound journalists are less likely to go see sources in person, doing interviews by email or text, which gives them time to send back prepared statements.
Yet what dwarfs all of this is the surge in ideological journalism. There was liberal bias in the media while Donald Trump was still a reality-show star, but it exploded during the former president's tenure. Many journalists viewed themselves on a mission to save democracy by blocking Trump's election or crippling his presidency.
And Dowd's paper is a leading example. Former Times executive editor Jill Abramson, after her firing, wrote in a book that while her successor Dean Baquet said "he didn't want the Times to be the opposition party, his news pages were unmistakably anti-Trump. Some headlines contained raw opinion, as did some of the stories that were labeled as news analysis."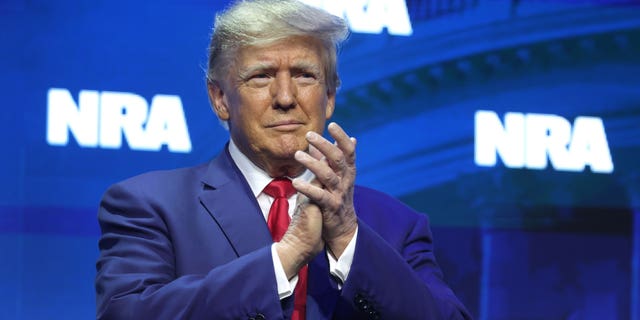 Trump, naturally, waged his own war on the "enemy of the people," locking both sides in a hostile yet strangely symbiotic relationship.
SUBSCRIBE TO HOWIE'S MEDIA BUZZMETER PODCAST, A RIFF ON THE DAY'S HOTTEST STORIES
Many younger journalists now believe they should embrace their view of social justice rather than steering down the middle – and their revolt caused the firing of Times editorial page editor James Bennet for the sin of publishing an online piece by Republican Tom Cotton.
The web destroyed the business model that had sustained newspapers, as underscored by plunging print circulation as they increasingly shift to online editions.
There is a thriving conservative media ecosystem as well, which helps shape political narratives, but many are upfront about their bias rather than pretending to have a neutral point of view.
CLICK HERE TO GET THE FOX NEWS APP
The newsrooms of bygone days had a punch and a swagger that I'll always miss, but the combination of all these factors has badly eroded any sense of trust in the business.